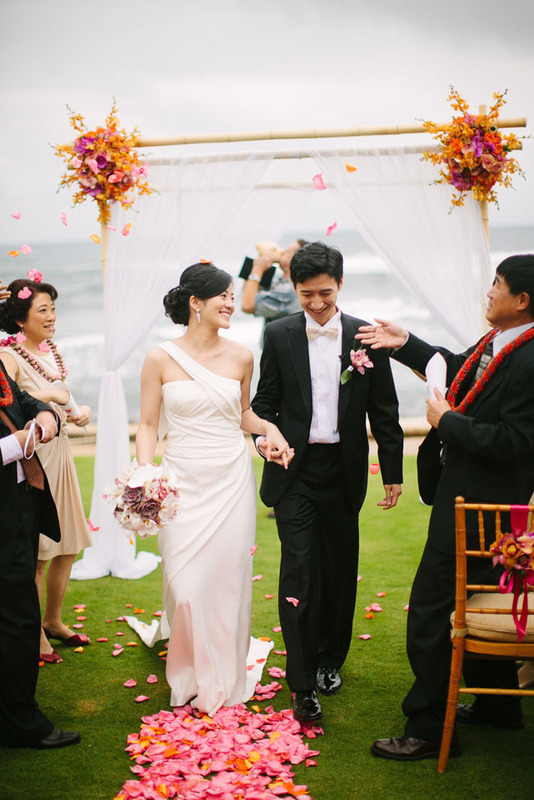 Photo by James Rubio Photography
You'll always remember the people who surrounded you on your wedding day – friends, family, loved ones. Creating your guest list is one of the first steps of wedding planning – we recommend drafting at least a preliminary list before you book a venue. Here are some of top tips for starting your guest list.
Consider Your Budget Before you can create a guest list, you'll need to come up with your wedding budget. Remember that a small budget doesn't have to mean a small guest list. You can have a big wedding with limited funds, but you will have to make certain sacrifices.
Set a Target Number Talk to your spouse-to-be about your vision for the day. Do you want a big or small wedding? A hometown wedding or a destination celebration (hometown weddings typically have more guests because there's less travel)? Are there any venues you have in mind right off the bat? Come up with a target guest count and make sure you're on the same page.
Have "The Talk" Have an honest discussion with you VIPs – those who will be contributing financially to your wedding. Express your general vision for your wedding and target number, and ask each party to create a list of their desired guests with that in mind. Make sure you emphasize that these lists aren't final, and there's room for discussion.
Create an A, B, and C List Using the lists you've received from your VIPs, create three sub-lists. The A list should include immediate family and close friends, the B list are family members and friends who would be "nice to have" at your wedding, and the C list are those you don't have a strong relationship with. This will help you narrow down your headcount and come up with a final list (after discussing with your VIPs first).
Final Means Final Once you've come up with your final list, stick to it. We don't recommend inviting certain people, waiting to see how many will attend, and then inviting others at a later time if there's space. Your guests will find out that they weren't on your "A" list and feel insulted. Make sure that you share your final guest list with your VIPs – you don't want them saying "See you at the wedding!" to someone who isn't invited.
Consider the Yield For most weddings, around 20 percent of invited guests won't attend. However, you're likely to have more yeses for a hometown wedding (especially if you and your spouse are from the same town) and more no's for a far-off destination wedding.
Be Consistent Make rules and stick to them. If you don't want any children, don't make exceptions. If you're not inviting plus-ones, you have to stay firm. This will help maintain your guest count and avoid hurt feelings among your guests.