9 cute and creative ways to serve your cocktails -- Cheers!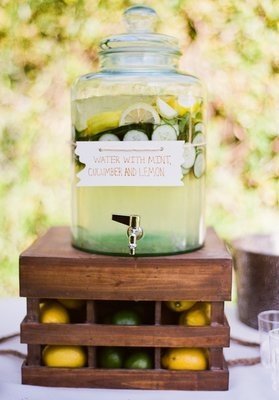 Photo by: Michelle Warren
Water infused with mint, cucumber, and lemon -- sounds delish!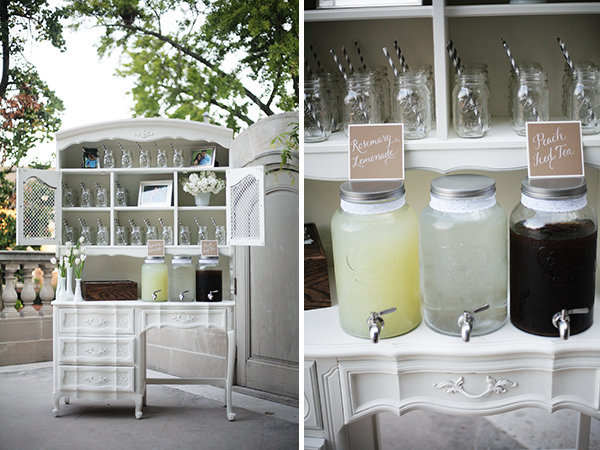 Photo by: Love Life Images
Rosemary lemonade and peach iced tea displayed in an antique white cabinet -- does an outdoor reception get any more chic than this?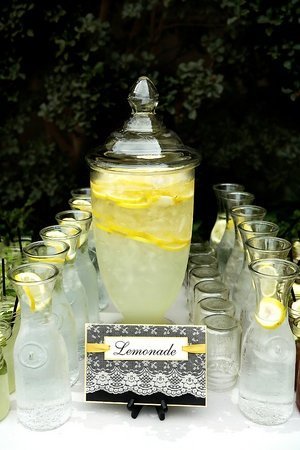 Photo by: M. Norwood Photogrpahy
Does it get more refreshing than classic lemonade in the summer?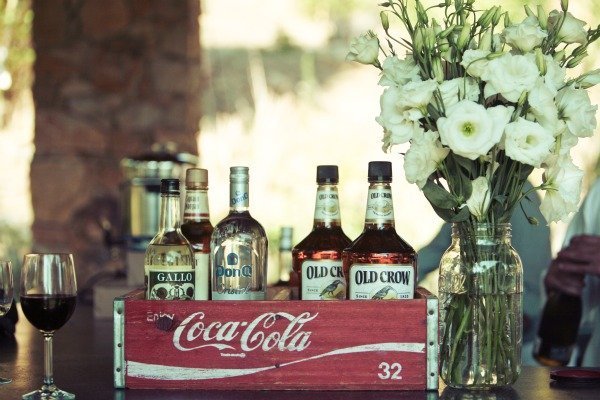 Photo by: Anjuli
Going for more of an indie, DIY vibe? Store your spirits in vintage crates.
Photo by: Hudson Nichols Photography
We love how Jessica and Matt repurposed an old cabinet to hold their beverage supplies.
Photo by: Karen Wise 
Serve big batch punches in wide mouth jars. Don't forget the ladles!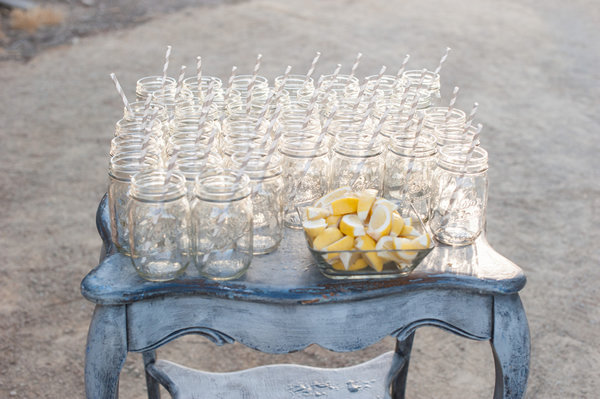 Photo by: Neuschafer Photography
Don't think we'll ever get tired of mason jar mugs and striped straws.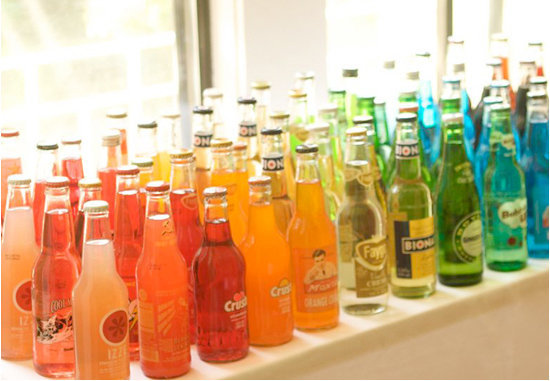 Photo by: Jordan Ferney 
A rainbow display of old fashioned sodas instantly doubles as reception favors.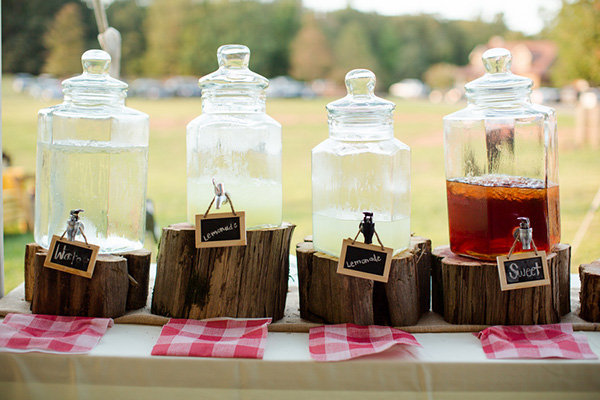 Photo by: Katelyn James Photography
Mini chalkboards and log displays are the perfect finishing touches for a rustic beverage station.