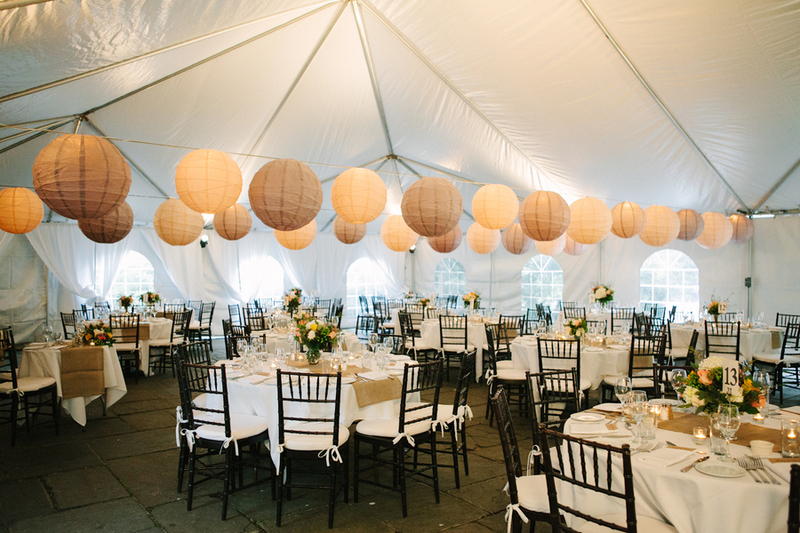 Photo by Levi Stolove
From the moment you started sharing the happy news of your engagement, you've probably been inundated with questions. When's the big day? What's your color scheme? What type of dress do you want? Before you can answer any of these questions, you need to come up with a general idea of the type and style of wedding you're looking for. Sounds overwhelming, but it actually can be easy - and fun! Here are our top tips.
Look at Photos
Start by perusing wedding photos and ideas and saving the ones that excite you. There doesn't have to be any rhyme or reason to the photos you choose, just that you like them. Then, take a look at your saved photos and try to find some common ground between them. Are there certain colors you gravitate toward? Or do the photos all come from weddings at a specific venue type?
Casual or Formal
One of the most basic decisions you'll need to make is if you want a casual or formal wedding. Do you picture your guests wearing long gowns and tuxes in a grand ballroom or having a picnic-style reception outside - or something in between?
Dream Venue
Is there a particular venue where you've always dreamed of getting married? Or even just a type of venue that you like - a beach, garden, ballroom or historic inn, perhaps? Think about the type of wedding that would best fit with your ideal venue - a beach wedding calls for a more casual feel, while a wedding at a historic inn could be more vintage-inspired. Often times the venue you choose is the first step to deciding on your wedding style - it helps narrow down the options.
Talk It Out
Sit down with your fiance(e) and have an open and frank discussion about how each of you picture your wedding day. Start by each writing down a list of adjectives that describe your ideal wedding, then compare lists. Make a note of the words you have in common, as well as the words that you disagree on. Try to find common ground and come up with a final list of "wedding adjectives" to share with vendors as you meet them.
Be Consistent
Once you have decided on your wedding style, it's important to stay focused, especially when dealing with your vendors. If you're planning a formal and classic wedding, don't switch to a vintage-inspired and casual wedding halfway through the planning process. Make a decision and stick with it for your own sanity!
Looking to get started finding your style? Check out classic, modern, rustic, and vintage wedding inspiration to decide which style you like best!