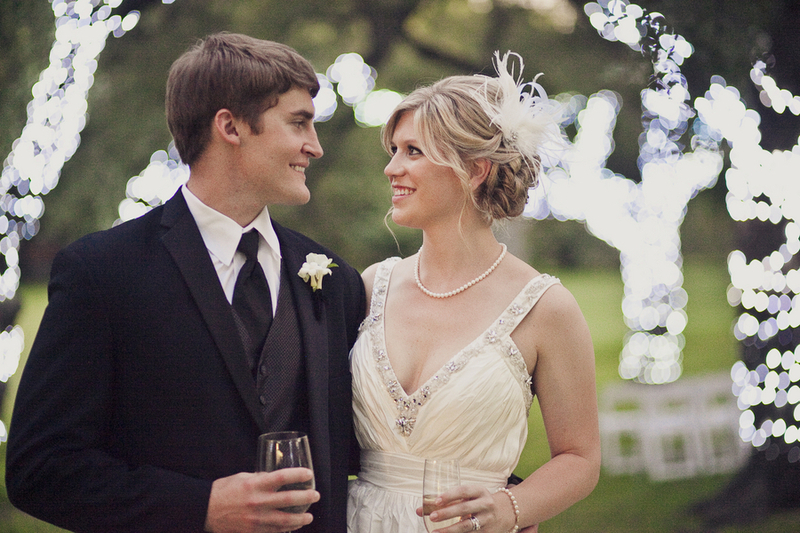 Photo by SMS Photography
Wedding toasts can be personal, funny, and even emotional - and they're an important part of a wedding reception. Typically, the best man, maid of honor, and the parents (usually parents of the bride, but this should be whoever paid for the wedding), give toasts during the reception – usually right before dinner, between courses, or before the cake cutting. Then, toward the end of the celebration (after the cake cutting), the couple can give a speech thanking their guests for attending.
Keeping the list of "toast-givers" at the actual wedding short will help maintain the flow of the party – your guests will want to eat and dance, not listen to toasts all night. If others would like to give toasts (a group of bridesmaids or a family friend, for example), the rehearsal dinner is a great time and place to encourage additional speeches. If the groom's family is hosting the rehearsal dinner, as is tradition, they should speak then. The toasts should be kept short – around two minutes – and good-natured – save the insults and super-embarrassing stories for another, more informal, time.