As your wedding day approaches, there are a few things you should do to ensure that your appearance will be flawless on the big day. (expert advice)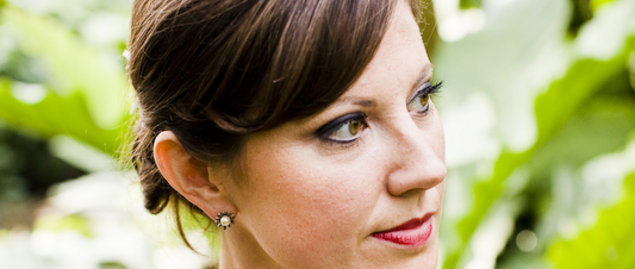 Photo By: Pen Carlson Photography
In order to make sure that you look your absolute best on your wedding day, you have probably booked appointments with your hair stylist, manicurist and pedicurist, make-up artist and even a tanning specialist.  As your wedding day approaches, there are a few things you should do to ensure that your appearance will be flawless on the big day.  Below, you will find some beauty check in tips to guide you toward the perfect wedding day appearance.
Beauty Check In: Hair and Make-Up
The last thing you want for your wedding is a bad hair day and make-up which makes you look like a clown.  If you haven't scheduled a 'practice run,' it's important to do this at least a few weeks before the big day.  Check your hair by moving around and shaking your head to ensure that it will stay in place.  Your make-up should look natural and enhance the beauty you already possess; not like you're being painted up for some kind of strange ritual!  Make sure you feel comfortable with your selections and that the hair looks great with the dress.  This beauty check in will make you feel more confident and excited about the big day.
Beauty Check In: Manicure and Pedicure
If you've never received a manicure or pedicure before, you may want to have it done a few weeks before the wedding.  It's essential to be sure that you're happy with the look and that you're comfortable with the results.  If you will be wearing tips or other types of fake nails, make sure they're at a length you feel comfortable with.  If you have it done a few weeks ahead of time, you will only need to schedule a 'filler' appointment to make sure everything is in place.  You will also have the chance to get accustomed to fake nails if you've never had them before.
Beauty Check In: Spray Tan
If you will be receiving a spray tan for your wedding, it's imperative that you make sure the specialist is using the right color.  Have a practice run about a month before the wedding and if you're happy with the results, have your specialist take notes of color combinations and any other important points.  You will definitely want to be checked for a sensitivity or allergy - imagine walking down the aisle with hives! 
By doing a beauty check in at least a few weeks before the wedding, you can tie up loose ends and ensure that everything is set for your ceremony.