Planning healthy snacks for your big day is just as important as your wedding cake, so don't overlook it! (expert advice)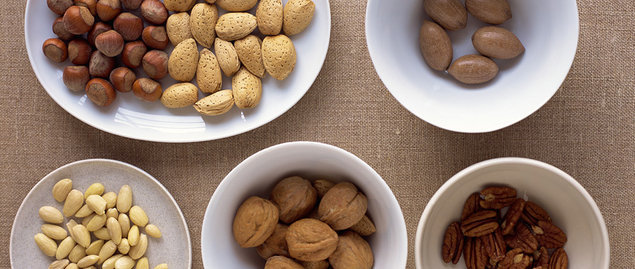 From the time you wake up until you finally settle into your honeymoon suite, your wedding day is going to be full of nonstop action. Where will you find the energy to play the role of the beautiful bride without any time to eat?
Planning healthy snacks for your big day is just as important as your wedding cake – especially since that bite of cake may be the only thing you put in your stomach!  Start out your day with a light, but filling breakfast and ask your maid of honor to help you prepare a snack bag to bring along to the wedding.
Snacks to Avoid
You don't want to stain your dress or destroy your makeup and you definitely don't want an upset stomach to ruin your special day – those nervous butterflies are bad enough. Stay away from carbonated drinks, heavy or greasy foods, and anything that may drip, drop, or ooze into a potential wedding disaster. You'll also want to avoid lots of sugars and carbohydrates or you may experience a crash rather than an energy boost.
Snacks to Pack
Choose healthy wedding day snacks that are easy to eat on the go. High protein foods will provide you with the energy you need to make it through the big day. I would suggest carrying along an insulated lunch bag to keep things fresh and remember to pack a few extra snacks to share with your groom – his day will be nearly as hectic as yours!
Peanut butter crackers
Beef jerky
Trail mix
Yogurt
String cheese
Peanuts
Dried fruit
Bring along a few plain saltine crackers to nibble on too, just in case you experience any last minute waves of nausea.
Wedding Day Snack Station
Instead of carrying around snacks for yourself, you may want to organize a snack station for the entire wedding party to enjoy. It will be a busy day for everyone and nothing could be worse than a hungry, inattentive flower girl or the sounds of a groomsman's growling stomach! Set up a table with vegetables and dip, turkey wraps, or crackers and cheese to keep those hunger issues at bay.
High protein, healthy snacks are a must for your big day. Whether you arrange a platter for the entire wedding party or just toss a few things into your tote bag, be sure you take a few minutes to munch throughout the day. Healthy snacks will give you the energy you need to create a picture perfect wedding.