Every bride wants to look her best on her wedding day -- primped, pampered, and toned. That's why it's important to start a hair and makeup regime months before you say, "I do." A trial is the perfect opportunity for a professional to showcase what they do best and for you to share any concerns like a skin sensitivity or flyaway hairs. Depending on your theme, you'll be able to envision your overall wedding day look in advance. Here are a few of our favorite bridal beauties for inspiration: 
Feminine Floral Blush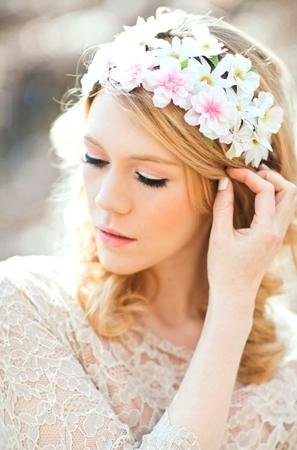 Photo by Melanie Yu 
Since the camera and lights will tone down your makeup, put a little more blush on the apple of your cheeks than you normally would apply. For a nautral look, try a cream blush. It goes on sheer. But if you want more staying power, layer a powder blush on top. 
Cultural Indian Henna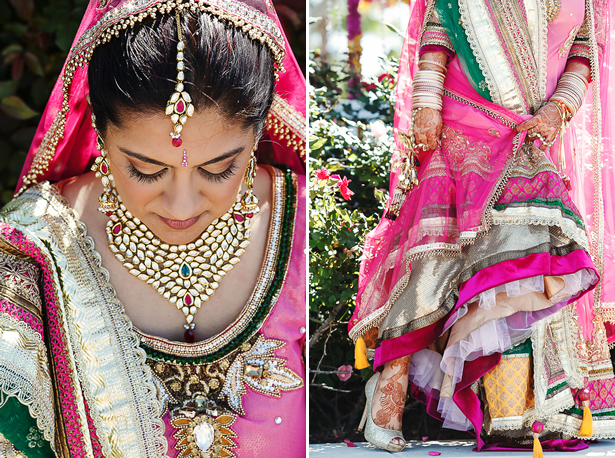 \
Photo by Nadia D Photography
The night before an Indian wedding is known as the "Night of Henna" or Mehndi when a bride's hands and feet are decorated with elaborate henna designs. Did you know that the groom's name is hidden on the right palm of the bride's hand? 
Long Lush Lashes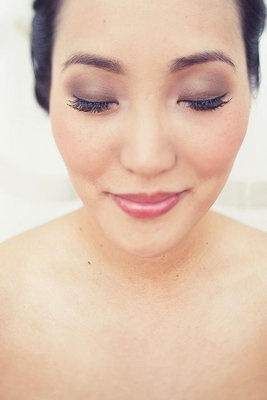 Photo by Amelia Lyon
In order to get lush lashes, you need to do it the right way: curl at the root, middle, and top of the lash with a curler. No need to clamp down, just squeeze lightly. 
Vintage Red Lips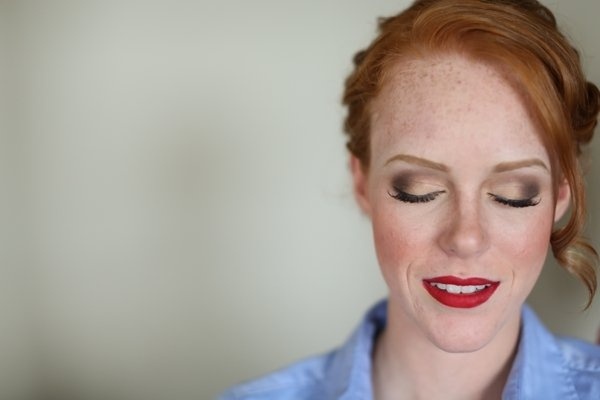 Photo by Jen and Ashley Photography
Pair red lipstick with the lightest possible shades of eye makeup. Think brown, tan, and gold. To finish off your vintage look, apply concealer around the border of your mouth to prevent bleeding.