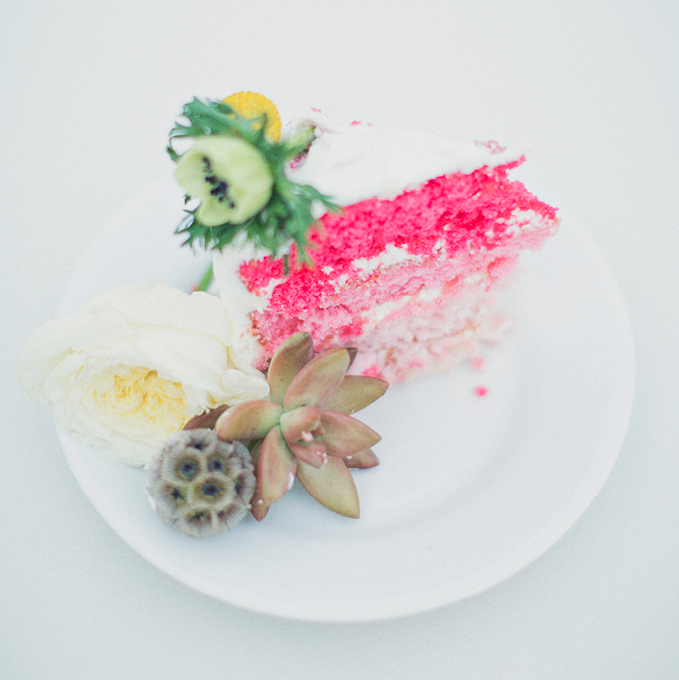 Photo: Alixann Loosle Photography
Choosing a cake baker is probably one of the most enjoyable parts of wedding planning for the bride and groom. Why wouldn't you want to partake in a cake tasting session? At least 3-4 months prior to your wedding start your search, but before you book, have them answer these top 10 questions: 
1. Do you make custom cakes? Or are there a set number of designs to choose from? 
2. How long before the wedding will the cake be baked?
3. Some of my guests have allergies. What are my options? 
4. Which flavors, fillings, and icings do you offer? 
5. What if I want fresh flowers? Will you coordinate with my florist? 
6. How will the cake be transported?
7. Will the cake need to be refrigerated?  
8. Do you cut the cake? 
9. What's the cost per-slice? Does that include the top tier? Or can we save for our first anniversary? 
10. What's your cancellation policy?