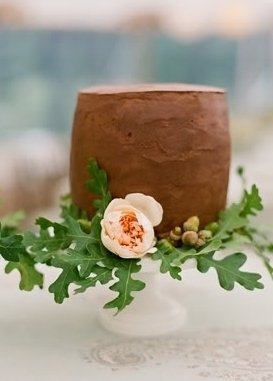 Photo: Lisa Lefkowitz 
Out of all the things newlyweds could save from their reception, what would it be? The cake! But in case you don't want to follow in the tradition of storing (aka freezing) it for your first anniversary, here are some leftover alternatives: 
1. Baby's Christening - Follow in Kate Middleton's foosteps. She had the top tier of the royal cake preserved almost two years later for baby George's christening. 
2. Newly-Purchased House or -Rented Apartment - Celebrate the purchase of your new home or rental of your new apartment with dessert for dinner. Only after you carry your significant other over the threshold. 
3. Parent Offering - Offer the cake to your parents to eat on their upcoming silver (25th) or golden (50th) anniversaries. Let them decide! 
4. Signing, Sealing, & Delivering Thank-You Notes - Give yourselves a pat on the back after completeing 150+ thank-you notes with a bottle of bubbly. 
5. Double as Favors - Take it off your plates and let guests take home an extra slice or two.