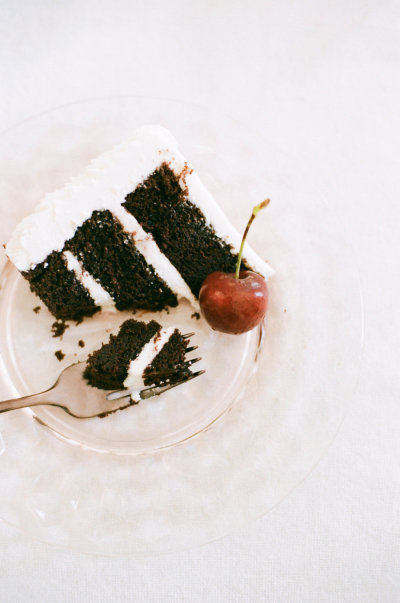 Photo: White Loft Studio
1. Place the cake in a central location. Make sure guests have a front row. They don't want to miss the action in case your significant other decides to smush it in your face. 
2. Have your DJ announce it. If you're having a buffet or plated dinner, cutting the cake follows shortly after. Don't forget to pick a song! Then, the toasting begins. 
3. Cut the cake together. The groom's right hand gently holds the bride's right hand as you cut into the bottom layer. 
4. Designate someone on the catering staff to serve slices to guests. This should be covered in your catering costs. 
5. But your parents come first. Traditionally, the bride serves the groom's parents, and the groom serves the bride's parents. 
6. Personalize cake utensils. The slice you cut together should be eaten in style with "I do" and "Me too" or "Bride" and "Groom" forks.