Whether it's cut and served at the reception or boxed up and given out as favors, the groom's cake has always been known as a surprise gift from the bride. Show off his personality with these out-of-the-box ideas:
1. Career - Pay tribute to his profession. For example, if he's a photographer, then opt for a Canon digital camera.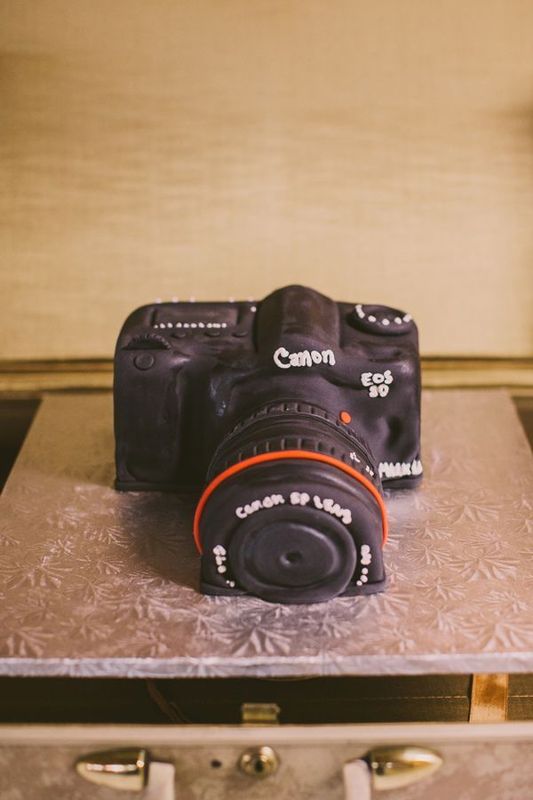 Photo: Our Labor of Love 
2. Alma Mater - So, you met and fell in love at college? Replicate an on-campus building. Below is the multi-tiered UCSD's Geisel Library.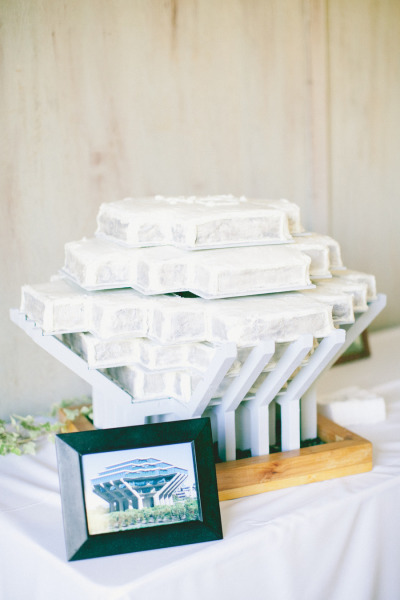 Photo: onelove photography
3. Animals - It may be the state animal of Texas, but this nine-banded creature made it's official debut in the 1989 movie Steel Magnolias.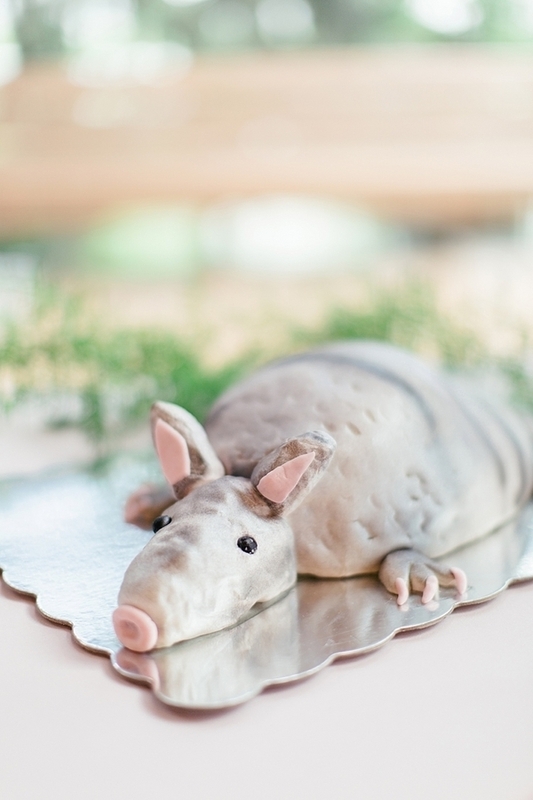 Photo: Brooke Images 
4. Travel - Reveal all the places you've traveled together to with a vintage suitcase and stickers.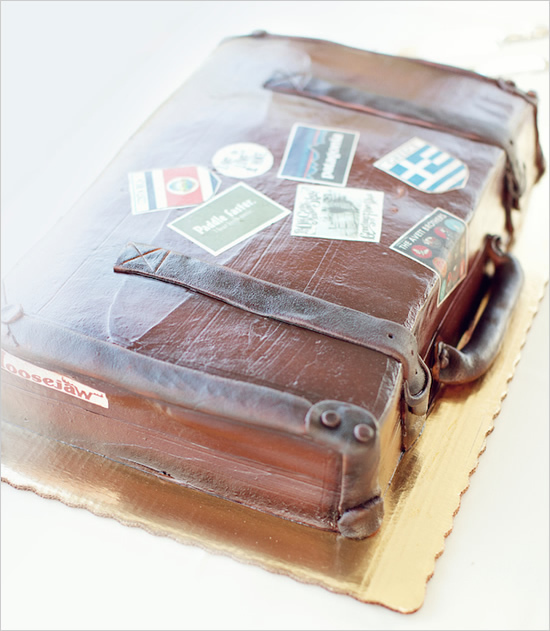 Photo: Glass Jar Photography
5. Food - His go-to meal from Chipotle complete with an unwrapped burrito, chips, guacamole, and pico de gallo.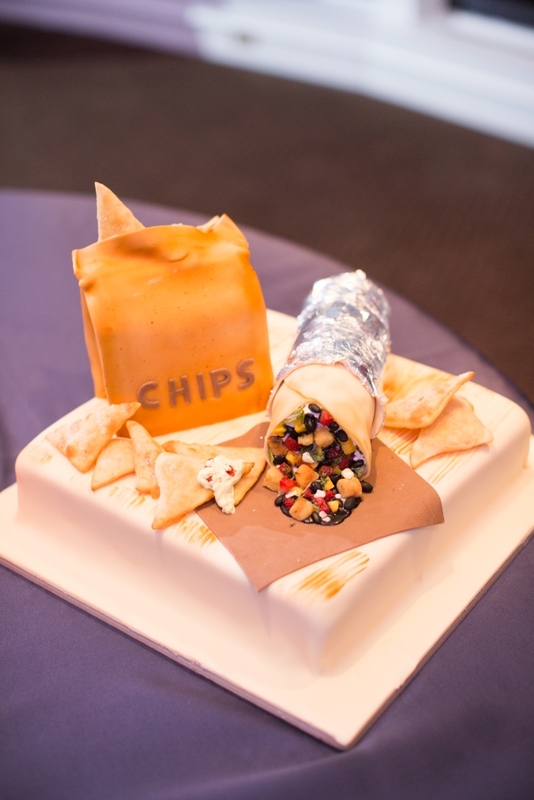 Photo: Katelyn James 
6. Hobbies - After you've spent countless weekends in the great outdoors, there's no better place like a tent, campfire, and some s'mores.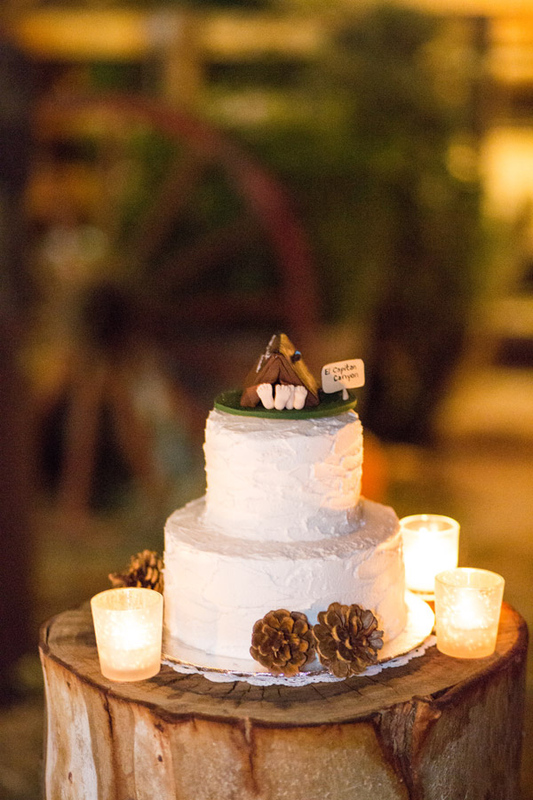 Photo: Abi Q Photography
7. Favorite TV Shows & Movies - Courtney and Cory's police public call box inspiration came from Doctor Who, a British science-fiction televsion series on BBC.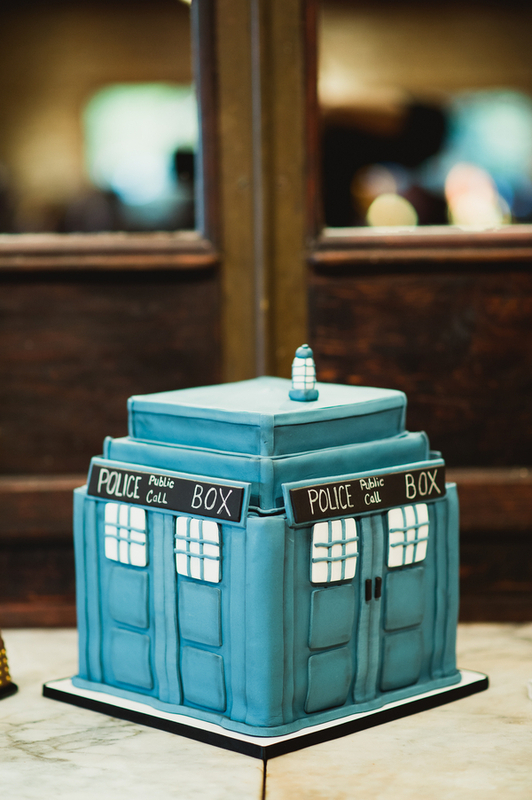 Photo: Catie Bartlett Photography