We all know dessert is the best part of the wedding meal, so why not dress it up a bit? Here's 9 ideas for taking it above and beyond while showcasing your sweets. 
RELATED: FIND CAKES & BAKERIES IN YOUR AREA >> 
1. Flirty and Fun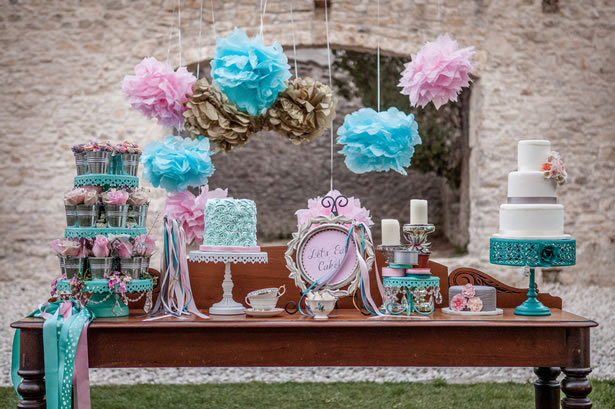 Photo by Ten·2·Ten Photography, Anne Edgar Photography, CGE Photography,Vision Photography, Lyn Ismael: Evocative Imagery of Love Stories
Between the bright colors, pretty ribbon, and whimsical paper decor, we could stare at this display for hours. 
2. Rustic Treats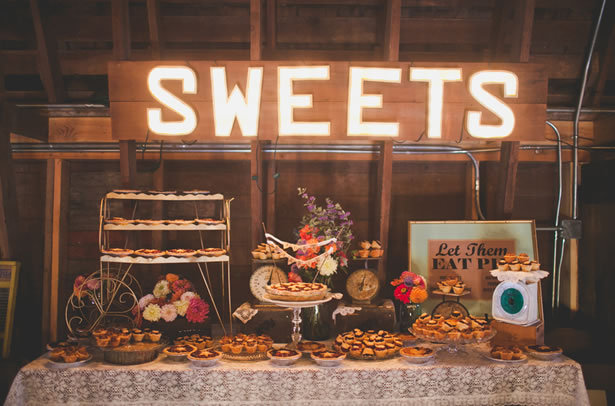 Photo by June Lion
The mouth-watering assortment of treats paired with the light-up sign makes this display especially swoon-worthy. 
3. Cool Cakes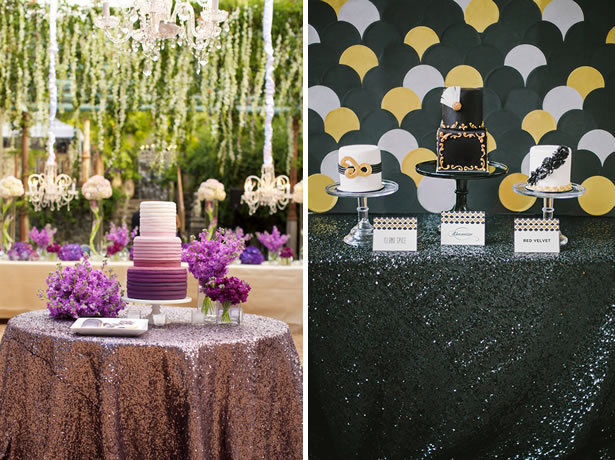 Photos by Anna Kim Photography and Lauren Peele Photography
These creative cakes and sparkly linens are certainly dazzling to the eye. 
4. Playful & Preppy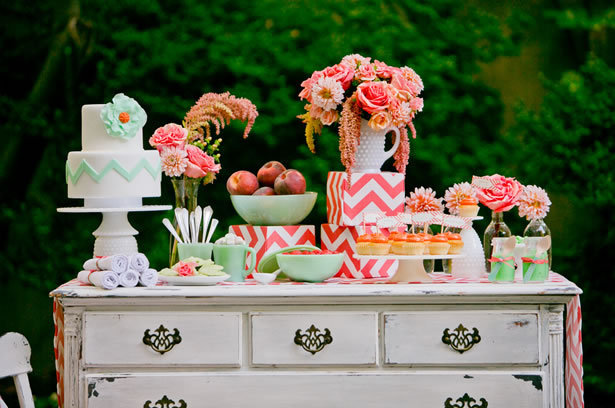 Photo by Lindsay Docherty 
Bright colors and fun patterns are the perfect recipe for a cool dessert display. Throw some blooms and fruit into the mix and you've got a winner. 
5. French Fare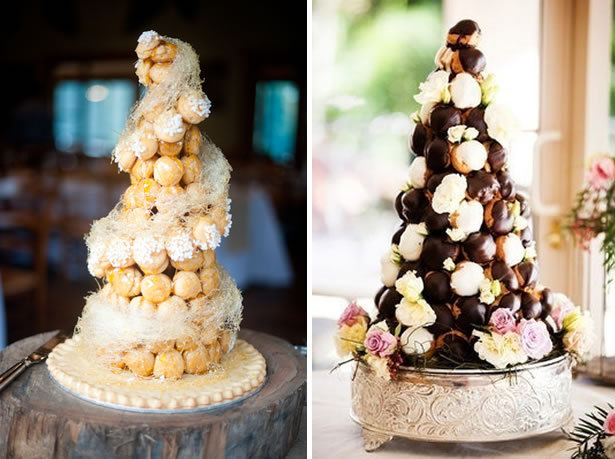 Photos by Calli B Photography and Tealily Photography
The mastermind behind these croquembouche displays sure knows how to make mouths water. 
6. Sweet Treats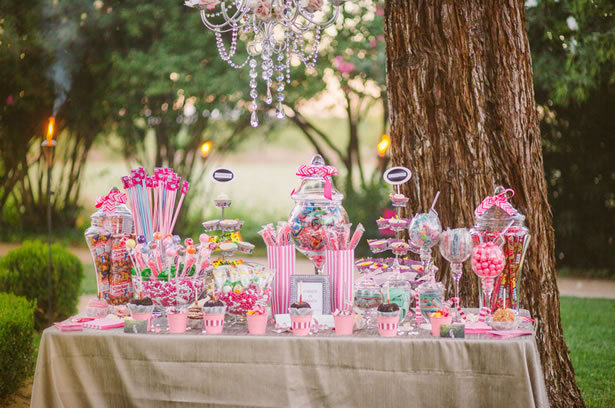 Photo by The Bird & The Bear Photography
This pretty-in-pink display full of sugary goodness has us craving candy!
7. Creative Cupcakes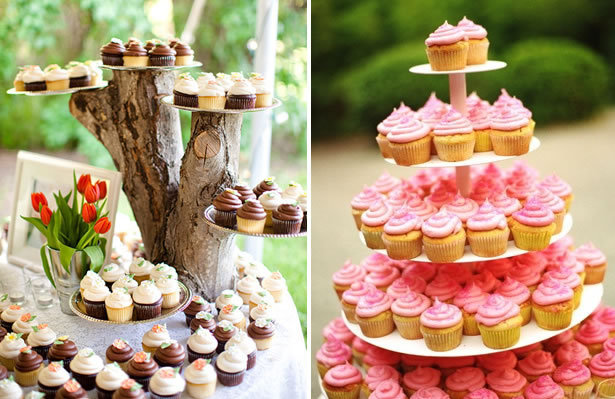 Photos by KJS Photography and Shelly Kroeger Photography 
Whether your day is rustic or girly glam, cupcakes are easily arranged to match your wedding day style. We love the tree branch idea!
8. Nature-Inspired Display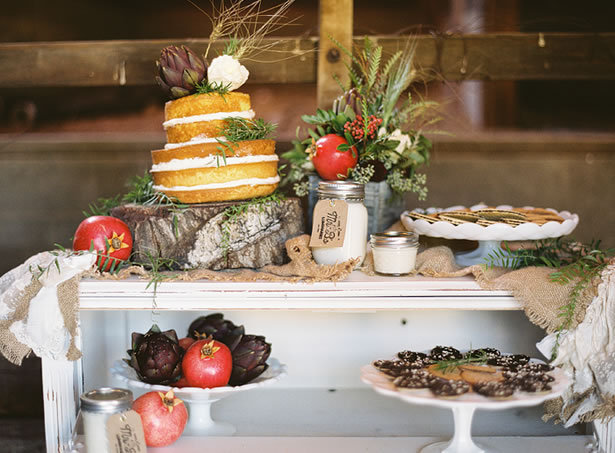 Photo by Troy Grover Photographers
The burlap, tree slice cake stand, array of greens, and naked cake makes this display perfect for a rustic wedding.
9. Ombre Macaroons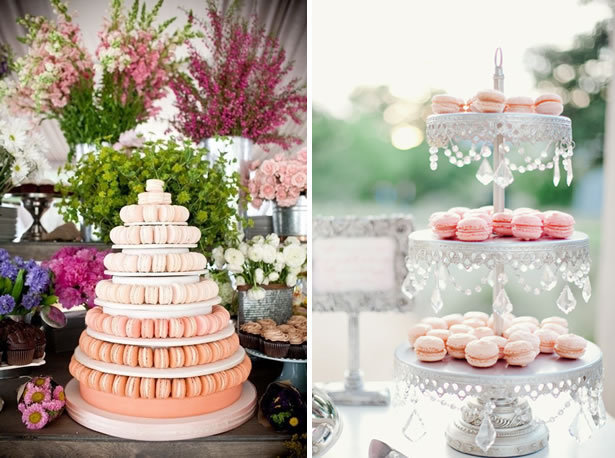 Photos by Blaine Siesser Photography and The Nichols Photography
We can't take our eyes off of the pretty shades of pink on these macaroons.