By: Erica OBrien
These sweet three-dimensional heart adornments transform a basic cake into an embellished confection!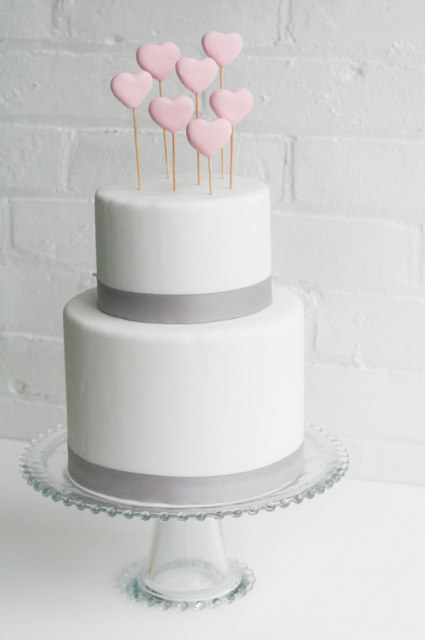 Materials: Water, Extra long toothpicks or skewers, Heart-shaped candy or chocolate mold, Cornstarch, Food-use only paintbrush, Fondant in color of your choice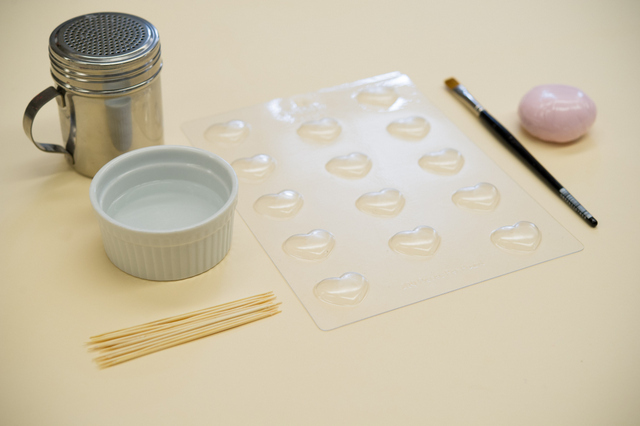 Step One: Prepare candy or chocolate mold by sprinkling cornstarch evenly into cavities to prevent sticking.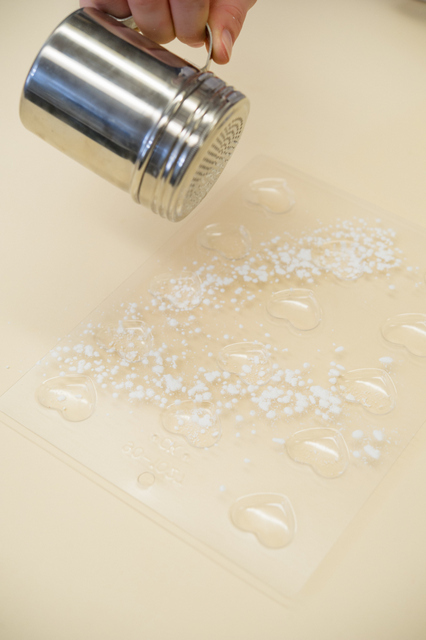 Step Two: Press fondant evenly into cavities of prepared mold, making twice the number of puffy hearts needed (depending on the size of your top tier).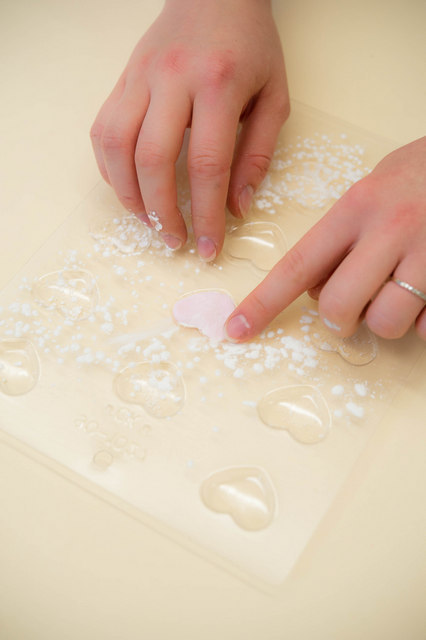 Step Three: Remove hearts from mold and trim any stray edges.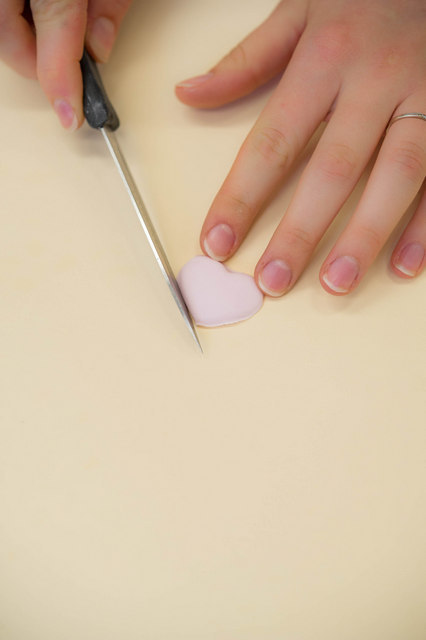 Step Four: Place two fondant hearts flat side up. Dip food-use only paintbrush into water and carefully moisten flat side of fondant heart.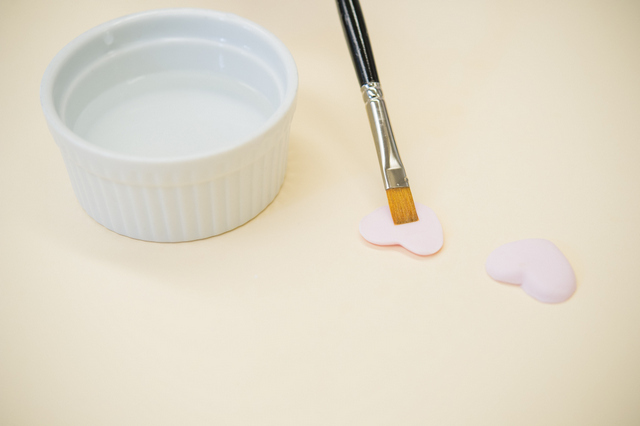 Step Five: Place toothpick or skewer about halfway onto flat side of heart.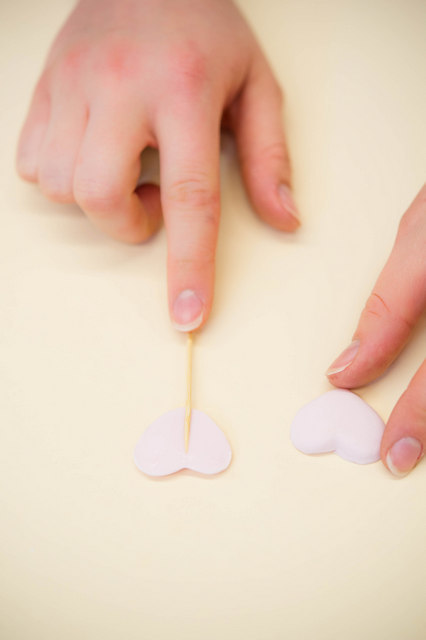 Step Six: Place flat size of second heart against flat side of first heart, sandwiching toothpick between the two sides. Smooth edges with finger. Allow them to dry overnight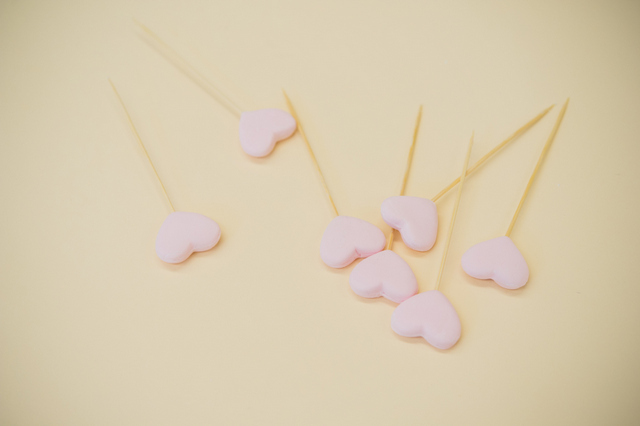 Step Seven: Insert puffy hearts into the top tier of your cake in a design of your choice.