We've seen over 200+ wedding cakes featured in real weddings this year, most of which have made our stomachs growl, but only our favorites made it onto our top 10 list: 
Naked + Ombre - Unfrosted sides highlight all the delicious flavors and fillings layered inside. Bonus: Dye each layer a different color to create an ombre effect.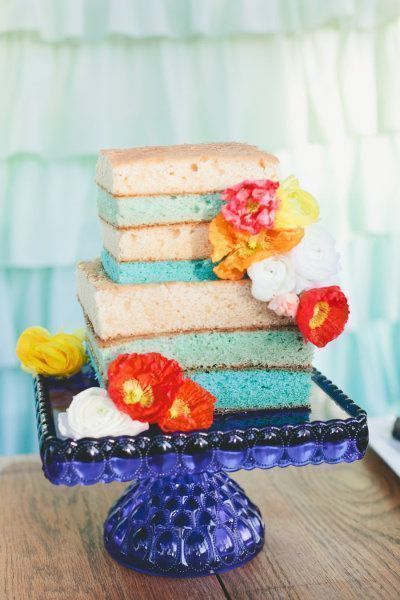 Photo: onelove photography
R2D2 - A groom's cake straight from the movie Star Wars. Tip: Make it a surprise! 
Photo: Alex Bee Photo 
Pretty Peonies -  Spruce up a classic all-white cake with a freshly-picked or handcrafted topper. Tip: Read the pros and cons on fresh vs. sugar flowers.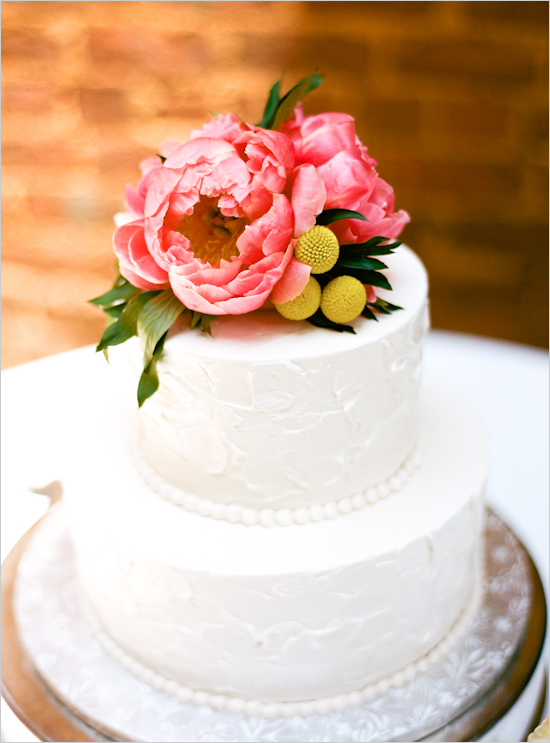 Photo: Austin Gros 
XOXO - Give red and pink mini cakes hugs and kisses. Tip: Perfect for Valentine's Day!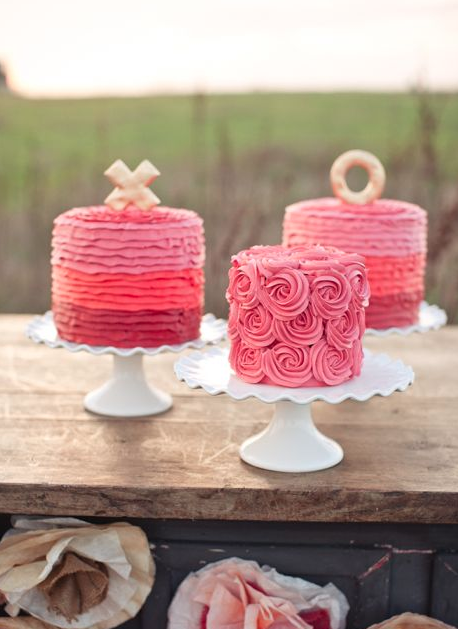 Photo: Sweet & Saucy Shop 
Nautical - No sailor's sweets are left behind without a knot. Bonus: It symbolizes unity.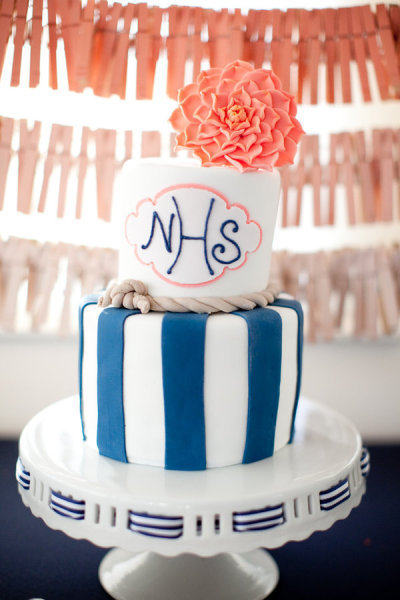 Photo: Shannon Lee Images 
Musical Vibe - Michelle and Ken's three-tiered cake featured lyrics from John Legend's song "Stay With You." Bonus: Use the same song for your first dance.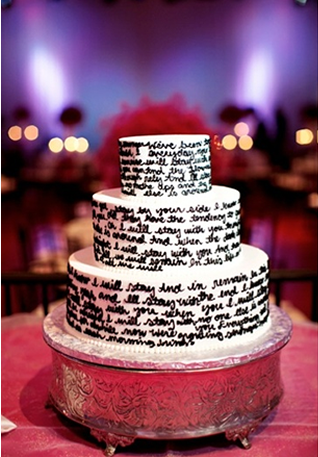 Photo: Sarina Love Photography
Gorgeous Gold - Victoria and Matthew's shimmering confection was topped with eggplant calla lilies. Tip: Ask your florist to sanitize the flowers before applying.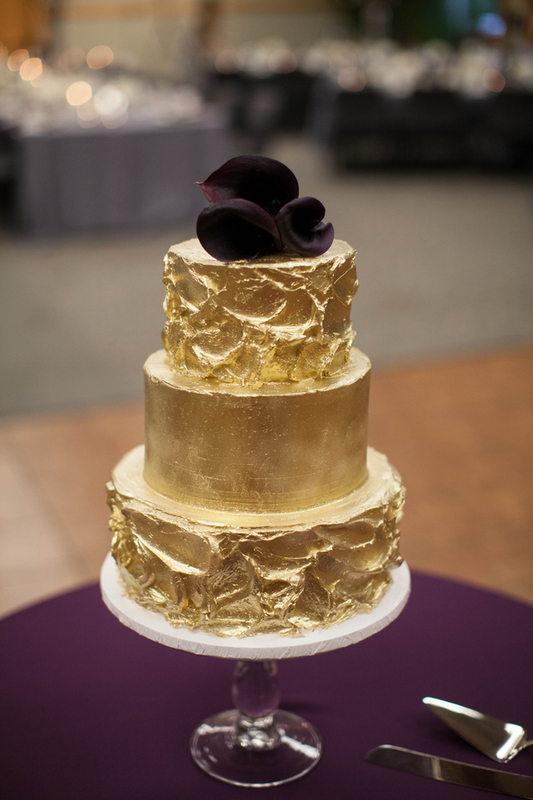 Photo: JaneCane Photography
Emerald Ribbon - Heather and Ben couldn't resist using do-it-yourself decorations on this winter cake. Bonus: It's Pantone's color of the year!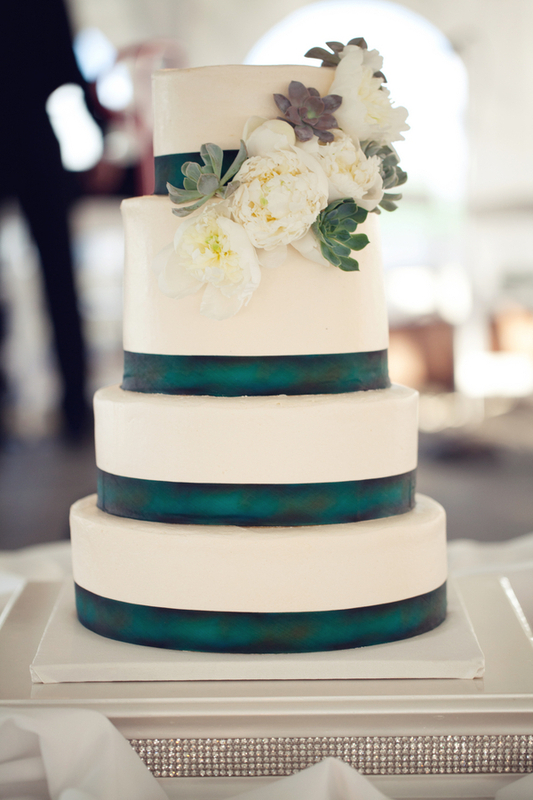 Photo: Mad Chicken Studio
Bold and Bright Rosettes - Julie and Pete asked their cake baker to create a textured pattern on their cake. Tip: Decide on a frosting like buttercream; it's easier to pipe.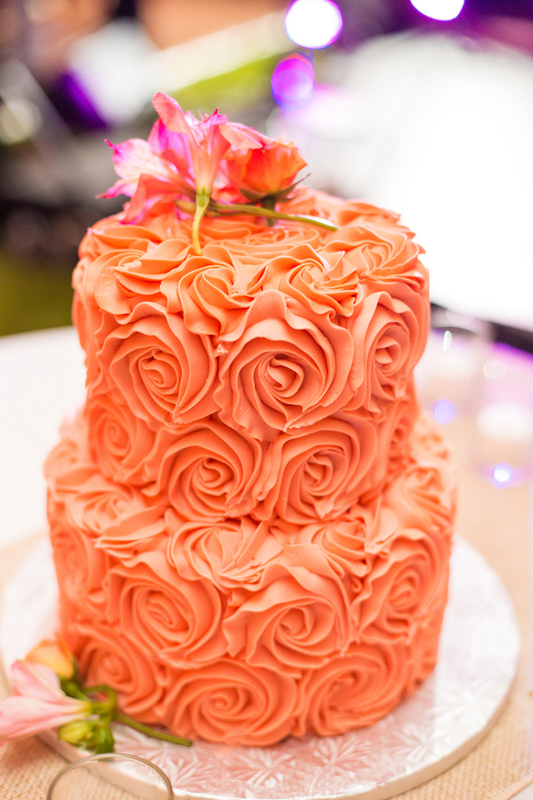 Photo: Shannon Cronin Photography
Lemons, Limes, and Clementines -  You may think you should adorn a summer cake with citruses to add a refreshing taste, but bonus: they're actually in seaon year-round.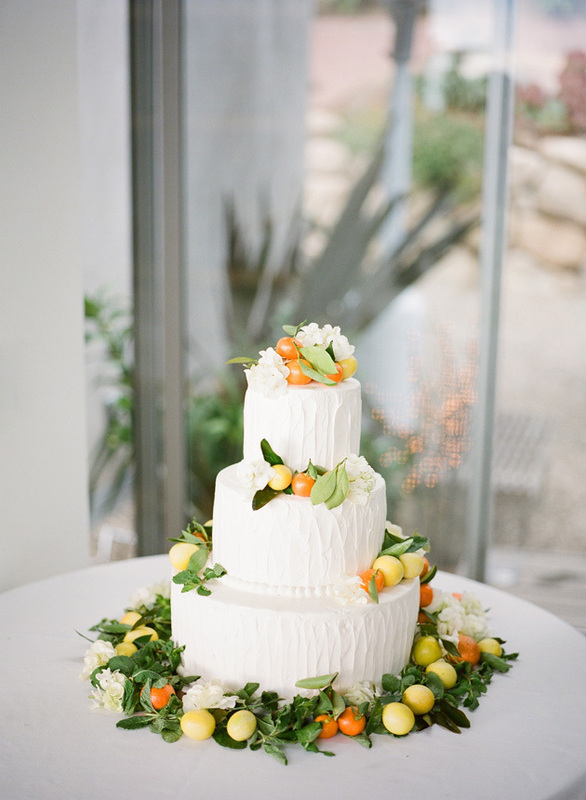 Photo: Patrick Moyer