Having a delightful daytime affair is the perfect opportunity for you to serve brunch as your reception food. Why? Because it's budget-savvy. They're often shorter, have lighter fare, and hello, mimosas! Forget the cake, here are a few of our favorite dessert alternatives: 
Pancakes - Stack fluffy tiers with layers of maple syrup buttercream in between. Then, dust with powdered sugar.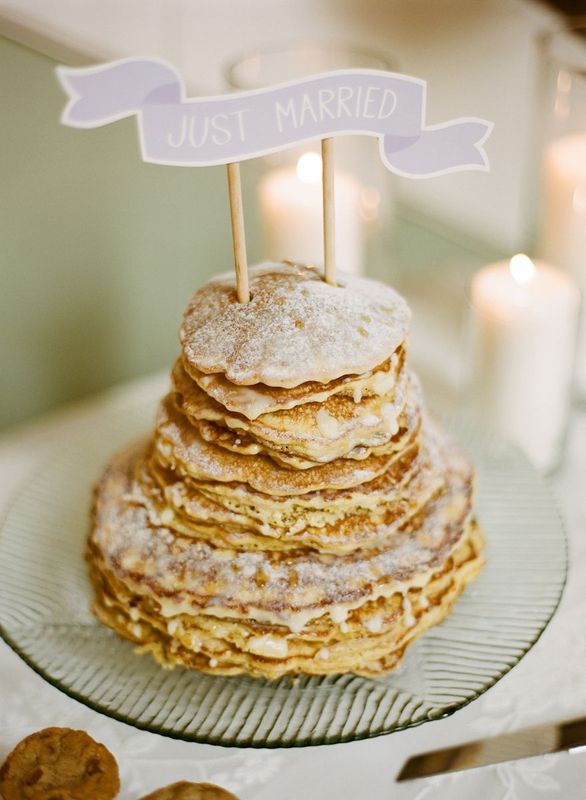 Photo: Austin Gros 
Krispy Kreme Doughnuts - Serve only the best -- original hot glazed.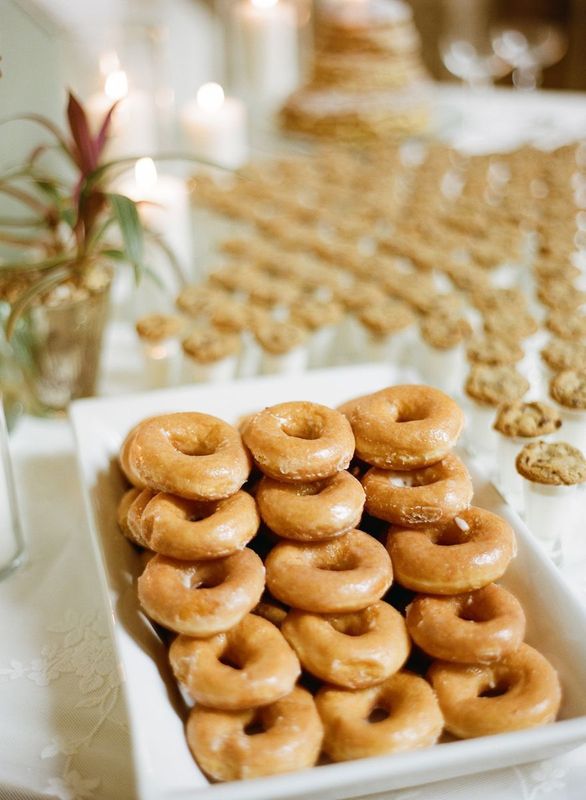 Photo: Austin Gros 
Cinnamon Buns - Instead of cake pops, place mini cinnamon buns full of ooey-gooey goodness on sticks.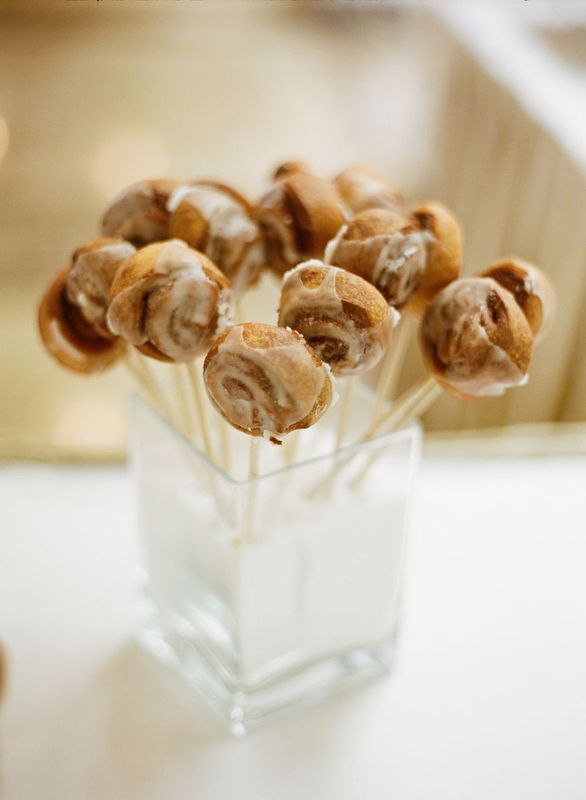 Photo: Austin Gros