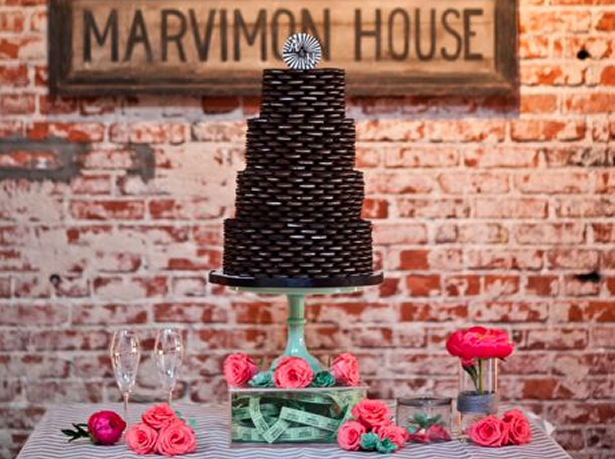 Photo: Sweet & Saucy Shop
Everyone loves grandma's secret recipe to her chocolate chip cookies or a box of double-stuffed oreos, right? Well, why not have it as your wedding cake! Here are our three favorite wedding cake alternatives (grab a glass of wine, milk, or orange juice, cause you'll need it) for more inspiration: 
1. Cheese - Perfect for a vineyard wedding, stack wheels of parmesan, asiago, brie, feta, and gouda on top of each other.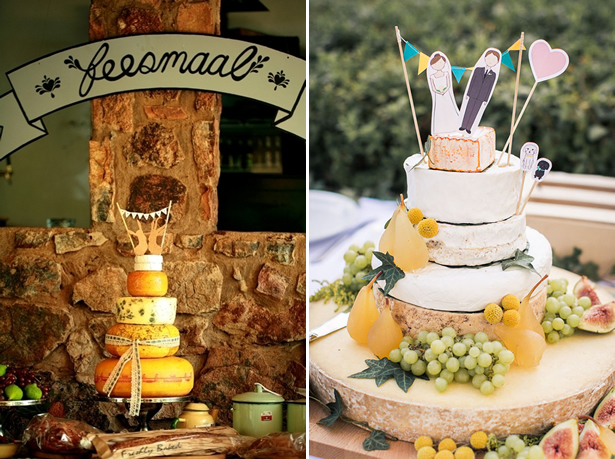 Photos (from left to right): As Sweet As Images and I Heart Weddings
2. Croquembouche - A cream puff tower bound with threads of caramel and spun sugar.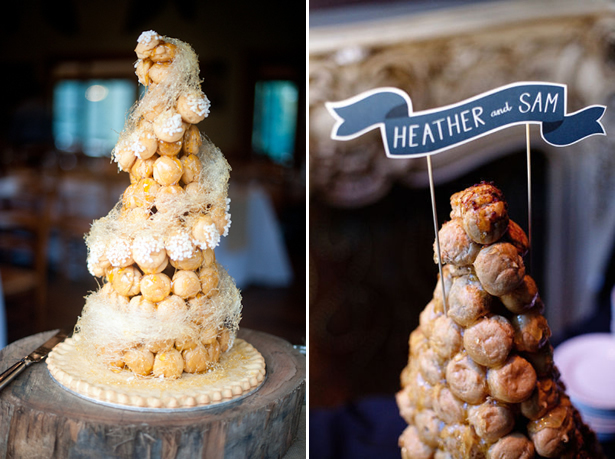 Photos (from left to right): Tealily Photography and Anne Routh Photography
3. Pancakes - Calling all breakfast lovers, this stack of buttermilk pancakes is drizzled with syrup, sprinkled with powdered sugar, and topped with fresh fruit.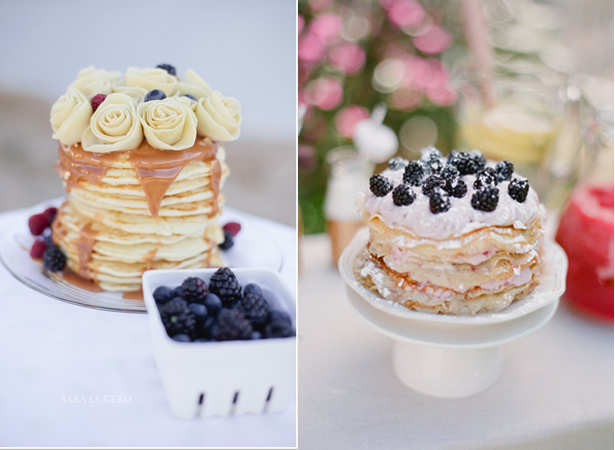 Photos (from left to right): Sara Lucero and KT Merry