If anyone loves animals as much as we do, it's our real wedding couples! You've probably seen plenty of birds and dogs, but you'll never believe these 6 adorable (and unexpected) cake toppers. Dare to take a peek: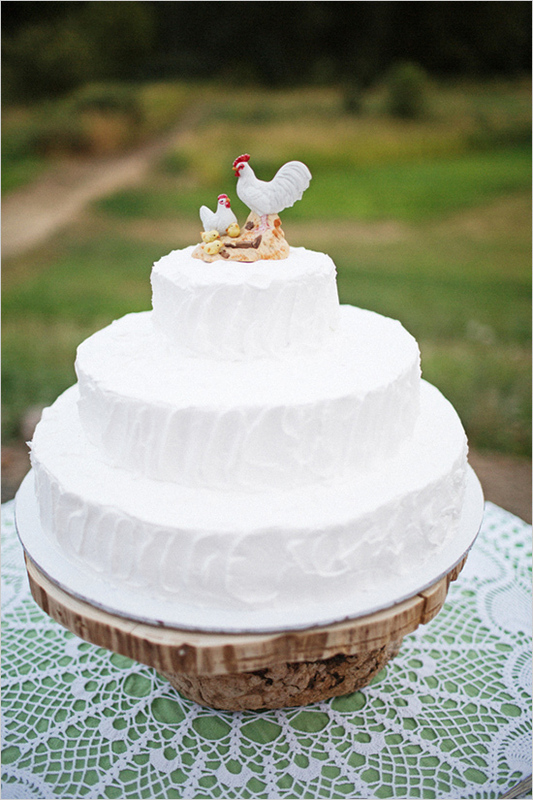 Photo: Adele Cabanillas
Chickens - If you're considering a fall wedding on the farm, don't take the chickens out of their coop, simply place mocks on your cake for all to see.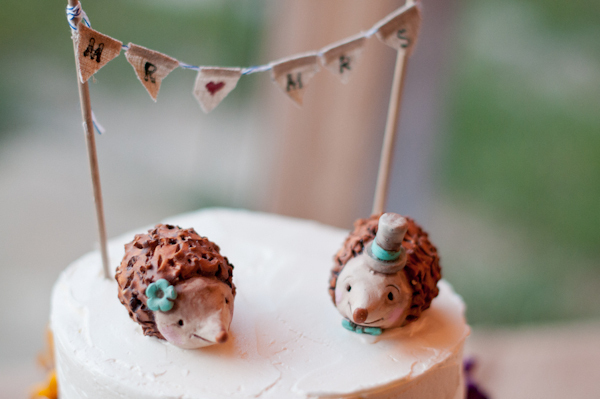 Photo: Kirsten Marie Photography; Cake: Peace of Cake 
Hedgehogs - Mini hedgehogs aren't complete without a flower on the Mrs. and a bow tie and top hat on the Mr. Don't forget a burlap bunting banner!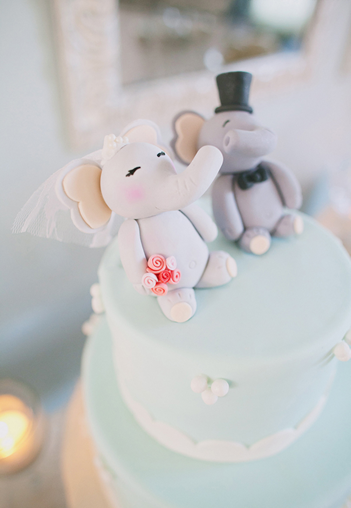 Photo: Christine Farah Photography
Elephants - Those who want a bit of whimsy in their circus or carnival-themed wedding, opt for elephants. Don't these custom fondant creations look real?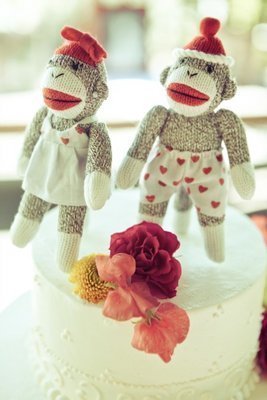 Photo: Anjuli
Monkeys - Conquer a do-it-yourself project with socks. These monkeys were featured in Emily and Ricardo's California wedding.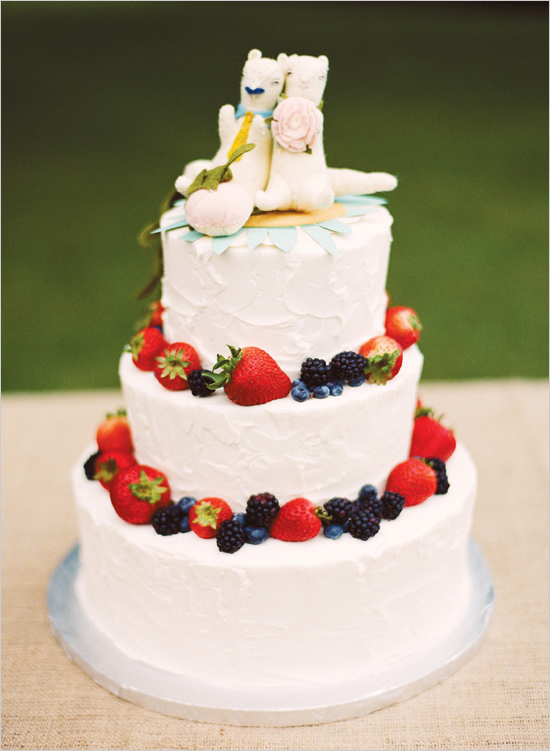 Photo: Katie Stoops Photography
Bears - Lions, tigers, and bears. Oh my! Don't let this cake scare you. It's too sweet to eat with all it's berries.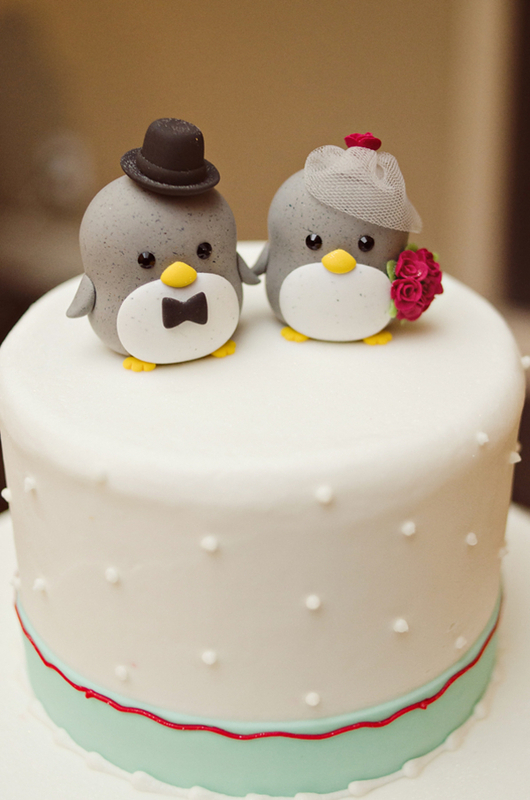 Photo: Weber Photography
Penguins - Match them to your wedding day attire. This penguin is wearing a birdcage veil and carrying a red rose bouquet much like Jennifer in her retro Florida wedding.