With 2014 fast approaching, we've been scoping out the latest wedding cake trends. Here are the delicious details: 
Ombre - This cake captures all the drama with symmetric ruffled fondant frills that begin in an ivory white and descend into a rich coral.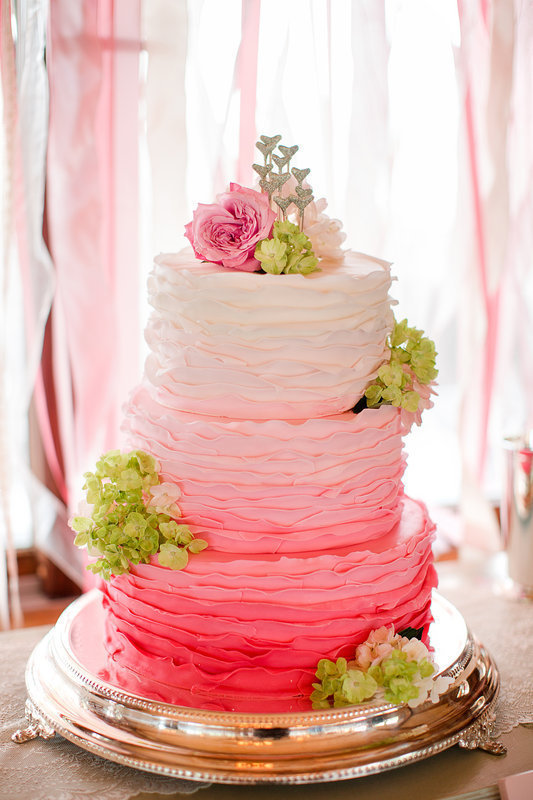 Photo: Katelyn James Photography
Lace Doilies - Create a 3-D effect on your modern wedding cake with delicate lace doiliy shapes.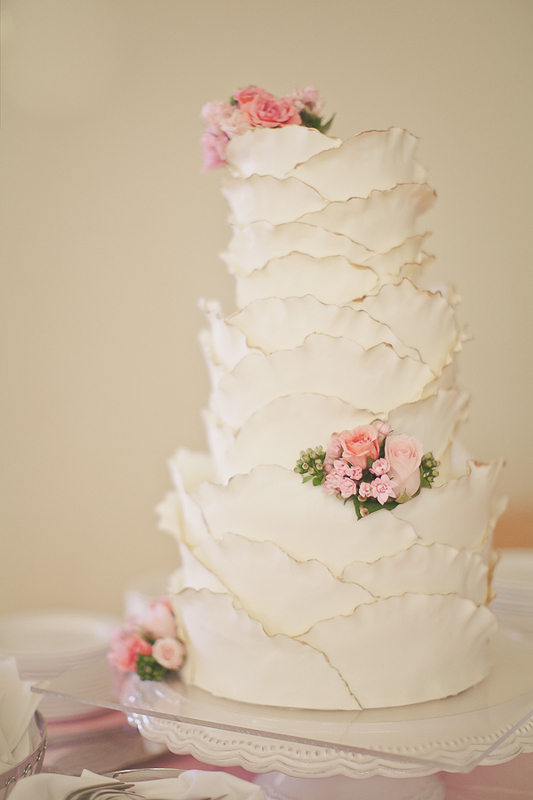 Photo: Orange Turtle Photography
Signature Monogram - Update the classic monogram with an embossed lettered plague.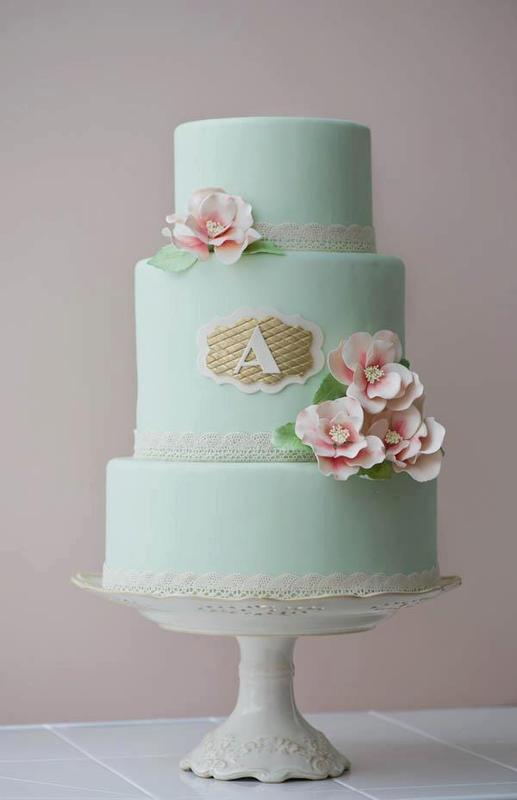 Photo: Sweet & Saucy Shop
Nature-Inspired - Go green! For those outdoor-lovers having a rustic wedding, choose a design that resembles tree bark.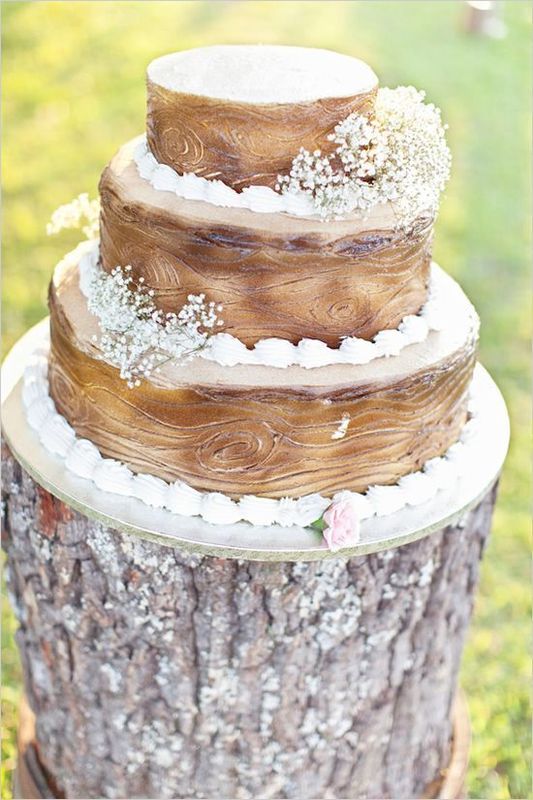 Photo: Glass Jar Photography
Pancakes - Don't like frosting? Stack your favorite fluffy flapjacks and top with syrup and powdered sugar.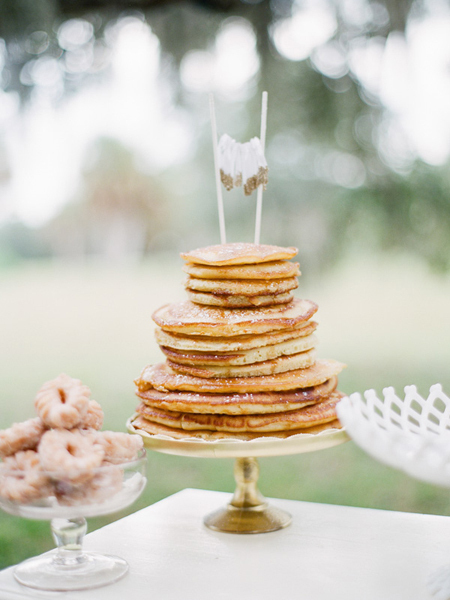 Photo: Jessica Lorren Organic Photography
Cheese - Brie, gouda, asagio, parmesan, and swiss, the options are endless for a vineyard wedding. Don't forget to pair with wine!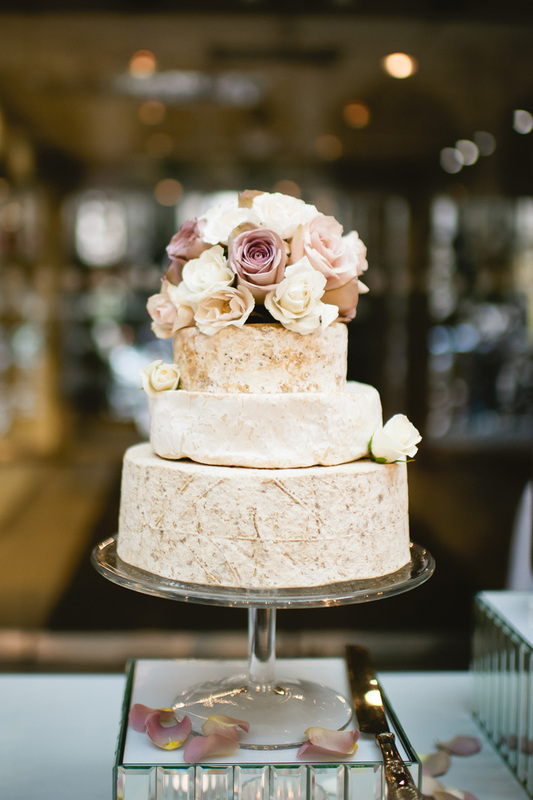 Photo: © 2012 Ann-Kathrin Koch Photography
Fresh Fruit - Summer is filled with seasonal fruits such as blackberries, raspberries, strawberries, blueberries, and cherries that will make your guests' mouth's water.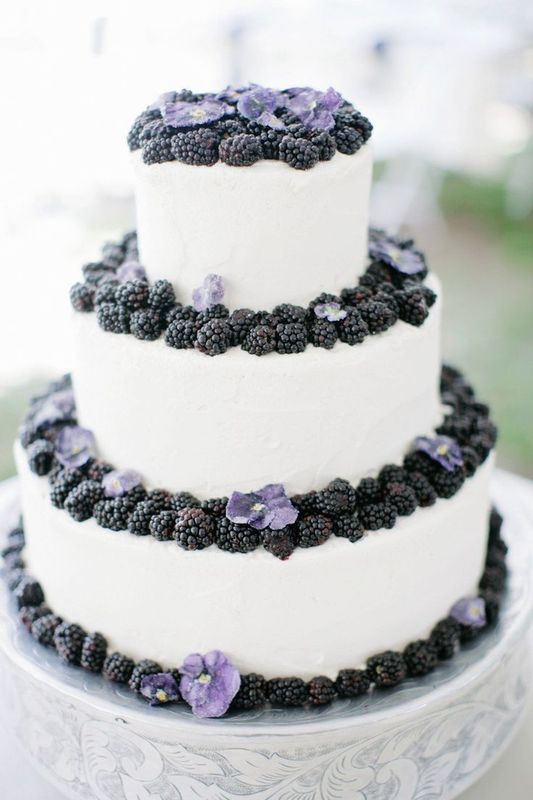 Photo: Alders Photography
Words of Wisdom - As a couple, pick words that are meangingful to your relationship and have them hand-painted onto your cake.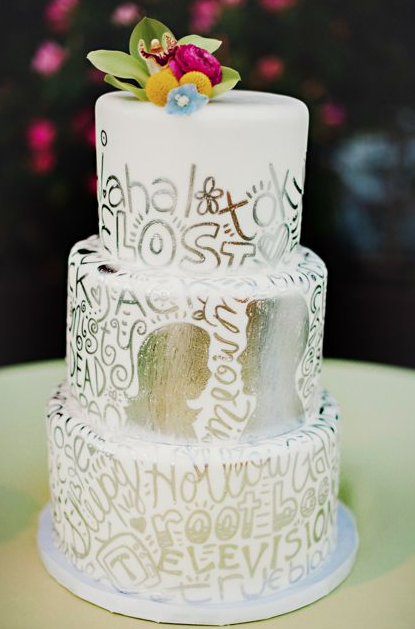 Photo: Sweet & Saucy Shop 
Textured Blooms - Instead of fresh flowers, consider textured fondant flowers. They're just as realistic-looking.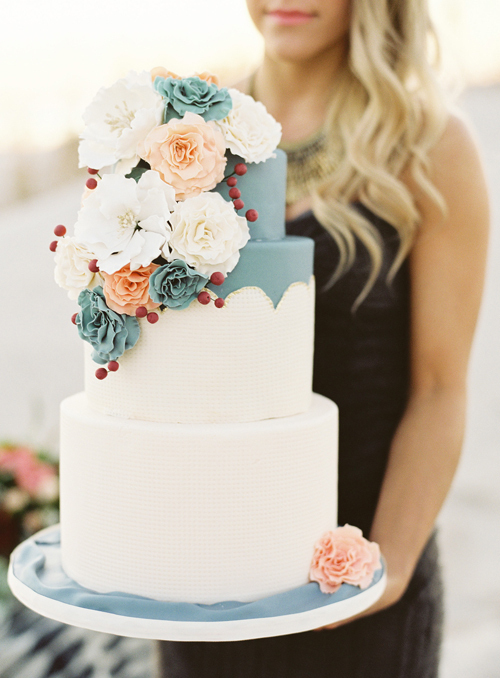 Photo: Jenna Rae Cakes