After you've found your cake baker, it's time to get down to business with deciding on a shape. Don't know how to choose? That's okay, here's a list of the most common: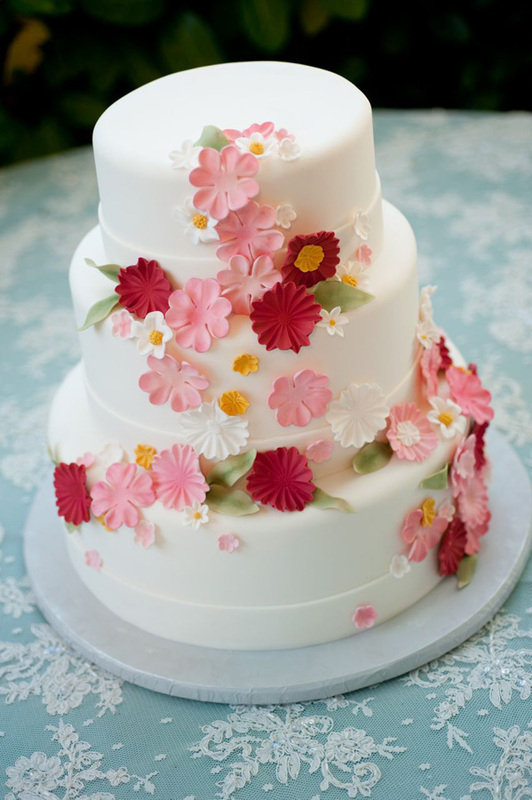 Photo: Shelly Kroeger Photography
Round - Some may think that it's too traditional for their liking, but it's actually the perfect (plain) shape for adding textured, swirled, or sculpted frosting.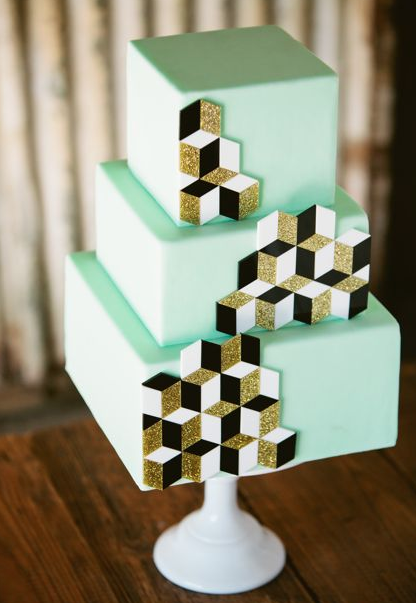 Photo: Sweet & Saucy Shop
Square - This is the modern alternative to a round shape because it's different yet still not over-the-top. Tip: Add a geometric or chevron pattern.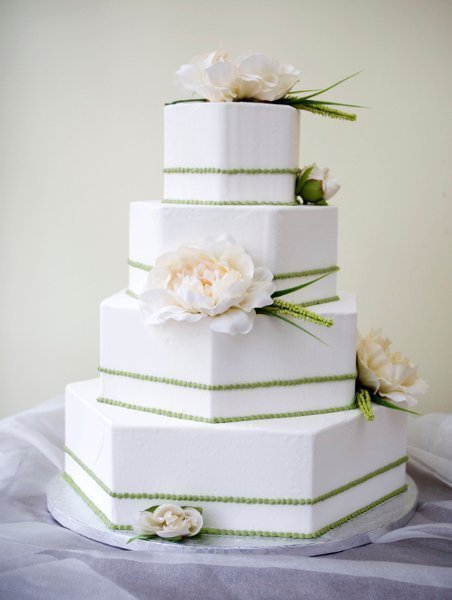 Photo: Dewey's Bakery
Octagon - An eight-sided wonder that will draw attention to your dessert display even without decorations.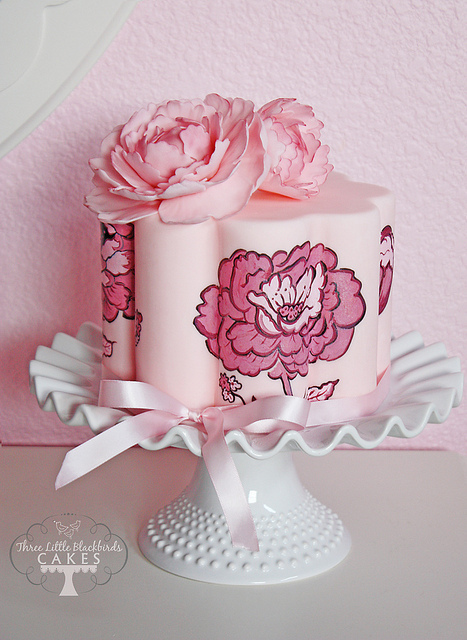 Photo: Three Little Blackbirds
Petal - Referred to as the "scalloped" option because of it's resemblence of a flower, this is a must-have for garden wedding.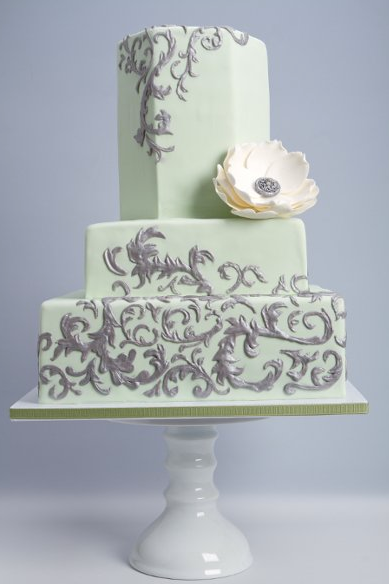 Photo: Vanilla Bake Shop 
Multi-Shape - A combination of round, square, and octagon. It can even be topsy turvy too!