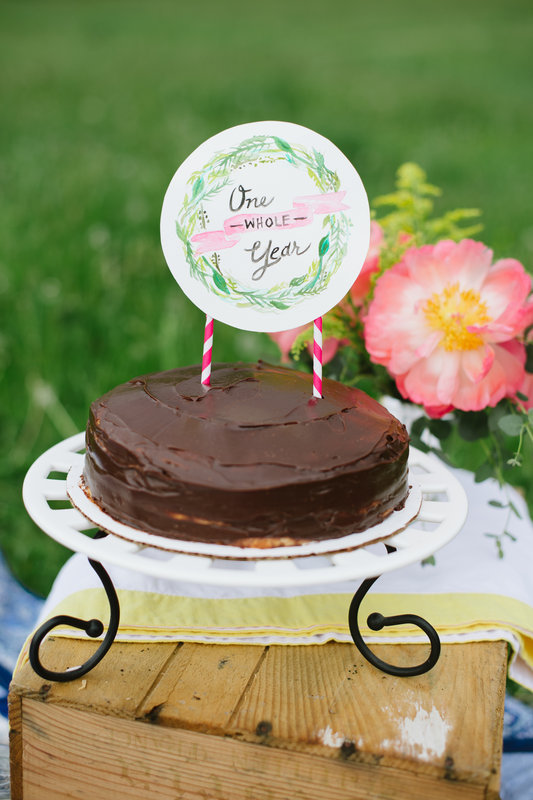 Photos (from top to bottom): Natalie Franke Photography
What's an anniversary cake? This wedding tradition originated decades ago when couples saved the top tier of their wedding cake to eat during the celebration of their child's christening, which was believed to occur within the first year of marriage.
Not anymore, the sweet tradition of celebrating your first anniversary continues a bit differently. Instead, couples are opting to photograph their cake cutting a second time! Here's how to store the top tier of your wedding cake so it doesn't turn sour (or stale):
1. Remove any non-edible decorations (i.e. toppers, flowers, ribbons, etc.) and place the unwrapped cake in the freezer until the icing hardens. 
2. Take the cake out of the freezer and place onto an aluminium foil wrapped board to prevent a cardboard taste from seeping in.
3. Wrap the cake in several layers of plastic airtight. Then, wrap in several layers of  aluminium foil.
4. Place in a storage container or bag, if desired. The more protection you wrap the cake in, the less chance of freezer burn.
5. Sit covered cake in freezer.
6. Remove covered cake from the freezer a few days pre-anniversary and thaw in refrigerator. A few hours prior to serving, remove aluminium foil and plastic and set the cake out in room temperature.
7. Dig in and smile for the camera!