Pretty up your place settings with any of these creative finishing touches!
1. A Single Flower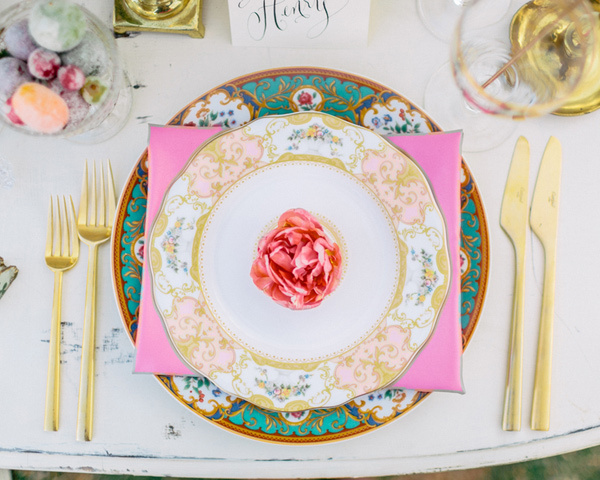 Photo by Rachel May Photography
Welcome guests to the table with a pretty fresh-cut bloom. 
2. A Succulent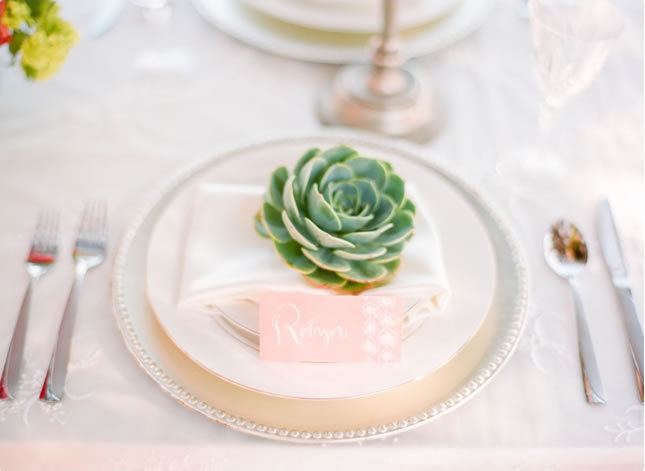 Photo by Coco Tran Photography
...Or opt for succulents for more of a modern, eco-friendly look.
3. A Piece of Fruit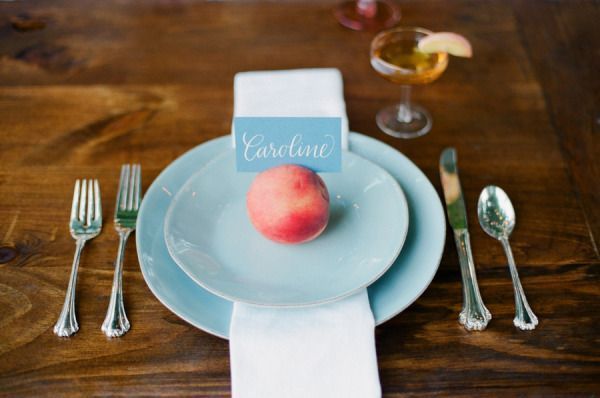 Photo by Ruth Eileen Photography
Fresh fruit is a budget-friendly (and tasty!) way to dress up your tabletops. 
4. A Party Popper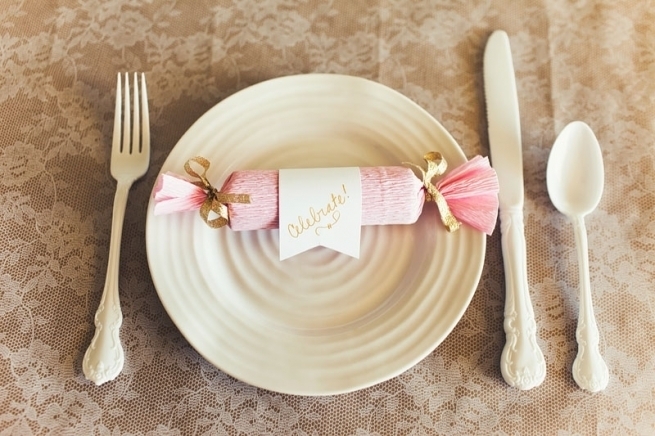 Photo by Jackie Wonders Photography
Create DIY poppers out of cardboard tubes and crepe paper. Fill them with confetti, favors, or fun little treats!
5. A Bow Napkin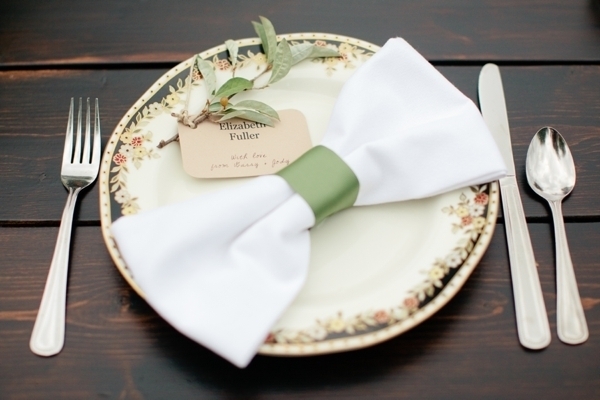 Photo by Marta Locklear
Fold cloth dinner napkins into bow tie shapes and wrap the centers with strips of colorful ribbon or fabric. 
6. A Feather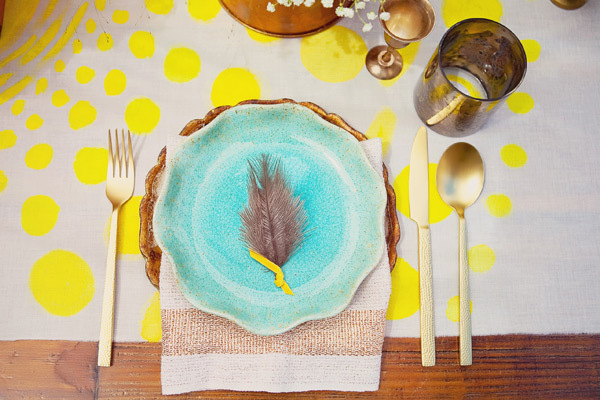 Photo by Milou + Olin
This natural accent makes a nice finishing touch to a boho-chic tablescape.
7. A Figurine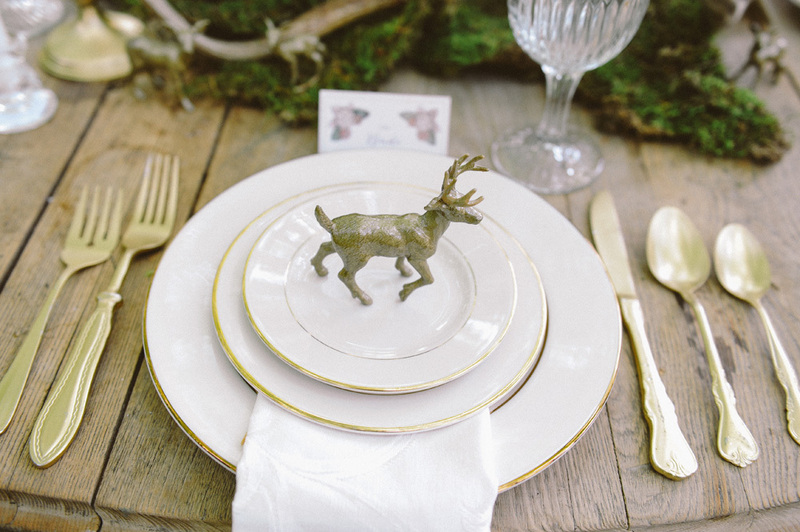 Photo by Meg Van Kampen Studios
Adding little themed objects to each setting is a perfect way to incorporate your decor scheme without going overboard. 
8. A Favor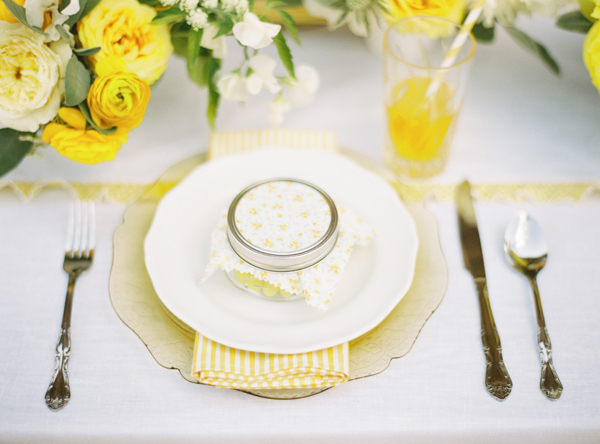 Photo by Ryan Ray
Surprise guests with little "thank you" gifts in pretty packaging! 
9. A Sprig of Herbs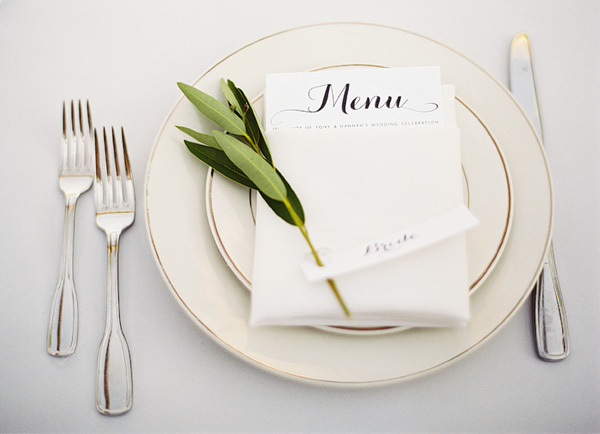 Photo by Abi Q Photography
Accent neutral place settings with fresh, fragrant herbs like rosemary, thyme, or basil. We especially love this idea for a wedding set on a farm, in a garden, or at a vineyard! 
10. A Sweet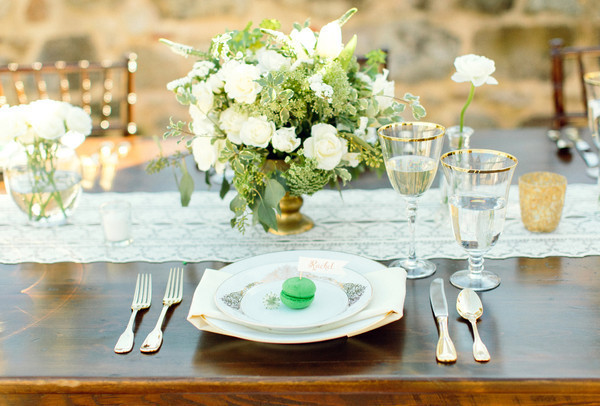 Photo courtesy of Floral & Bloom Designs
Give guests a sugary treat to save as an end-of-meal palatte cleanser (or eat right away!)
Looking for a little more tabletop inspiration? Check out our Table Linens, Tablescapes, and Place Settings boards!