Planning a seaside celebration for the big day? Here are 10 festive details to incorporate into your decor! 
1. Row Boat Centerpieces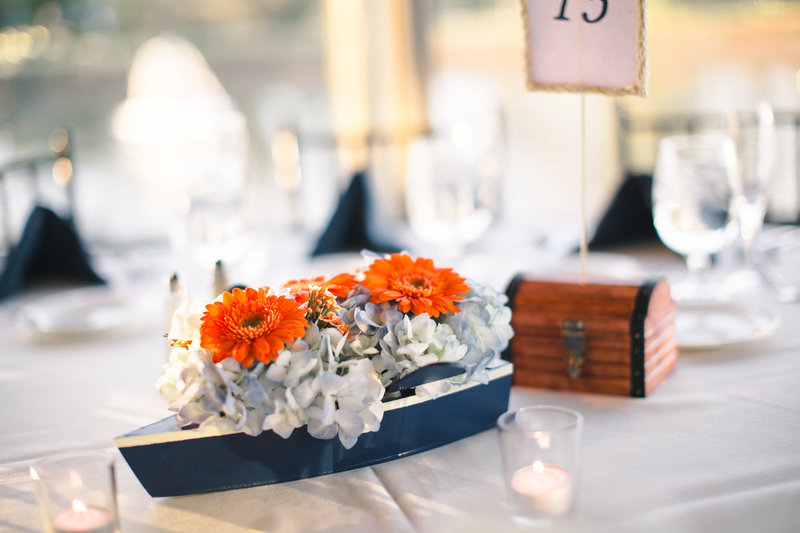 Photo by Ashley Largesse Photography
Fill miniature boats with fresh blooms.
2. Buoy Guest Books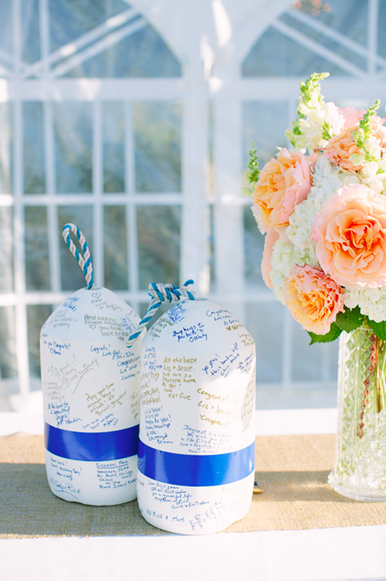 Photo by Julia Wade Photography
Ditch the traditional guest book in favor of this nautical alternative!
3. Driftwood Escort Cards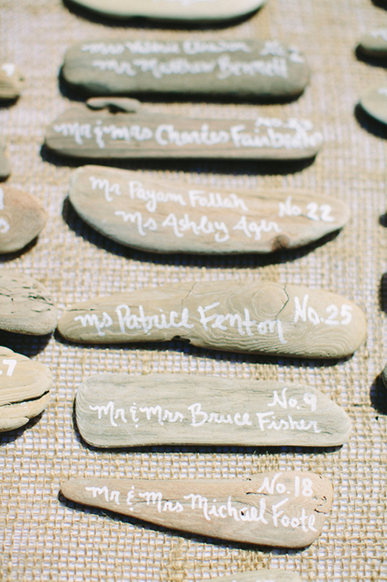 Photo by Julia Wade Photography
Write guests' names and table numbers on sanded slabs of driftwood.
4. Oyster Frame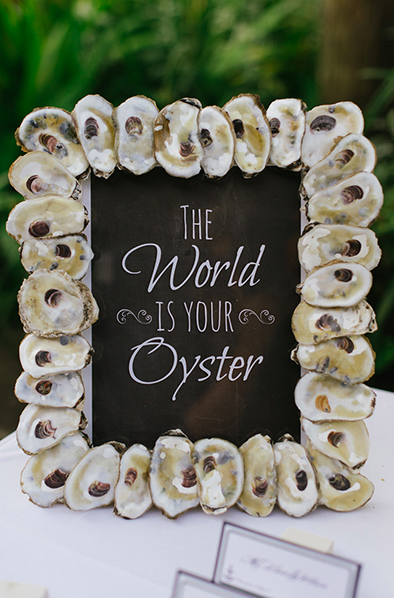 Photo by Natalie Franke Photography
Perfect for framing signs and menus or to use in a family photo display.
5. Sea Shell Garland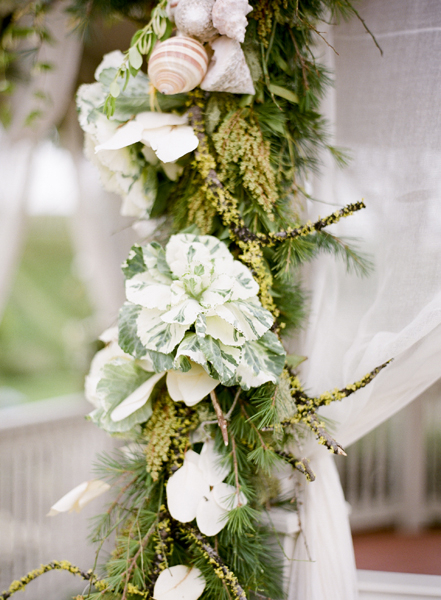 Photo by Tanja Lippert Photography
Mix a few pretty sea shells into your floral arrangements for a subtle beachy touch.
6. Sea Horse Place Cards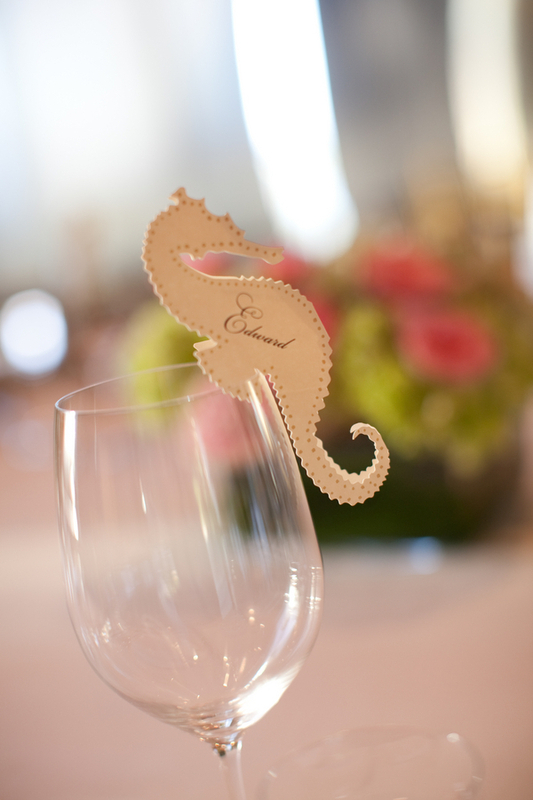 Photo by Joanna Tano Photography
We love how these sea-inspired cutouts double as wine charms!
7. Sea Fan Centerpieces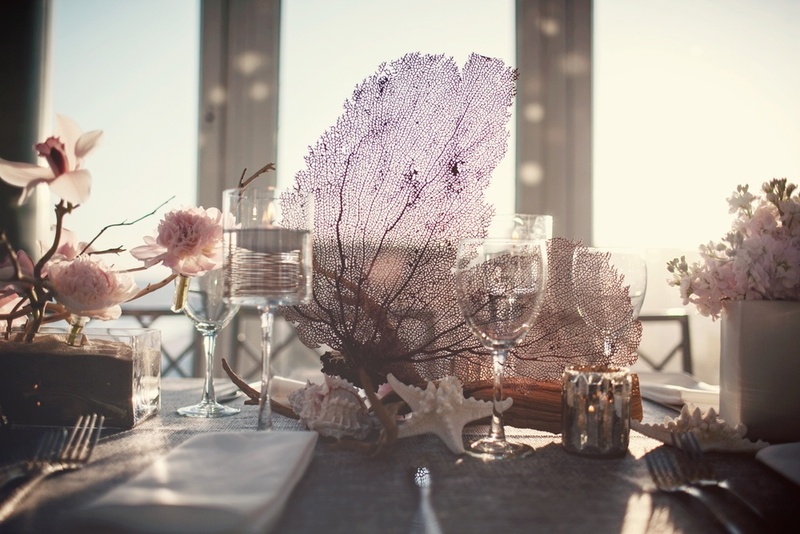 Photo by Marianna Jamadi Photography
Dried sea fans can be dyed any hue to match your color scheme!
8. Crab Cocktail Napkins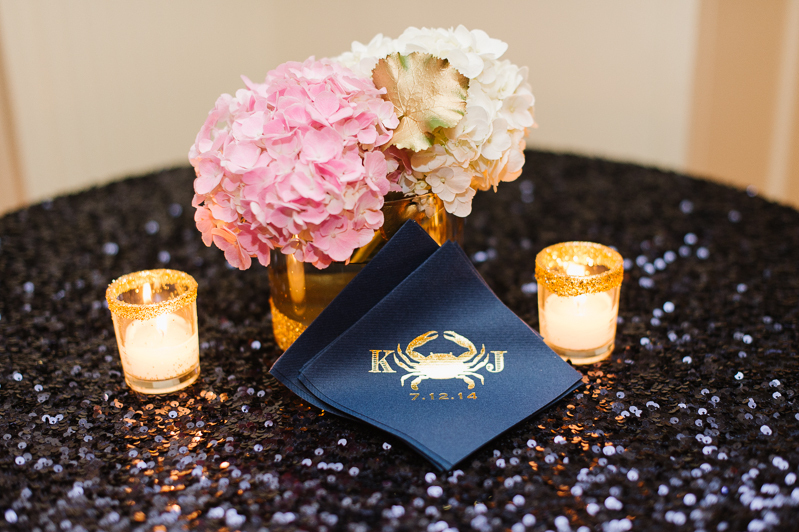 Photo by Natalie Franke Photography
Add personality to your beverage bar with custom napkins featuring sea creature motifs.
9. Sea Glass Cake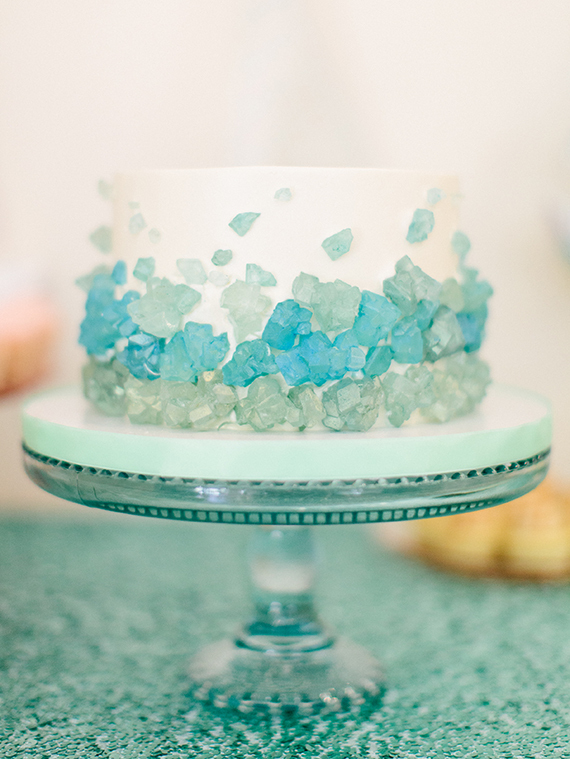 Photo by Erin Hearts Court
Decorate your wedding cake with sugar crystals and rock candy in shades of blue and green.
10. Crustacean Favors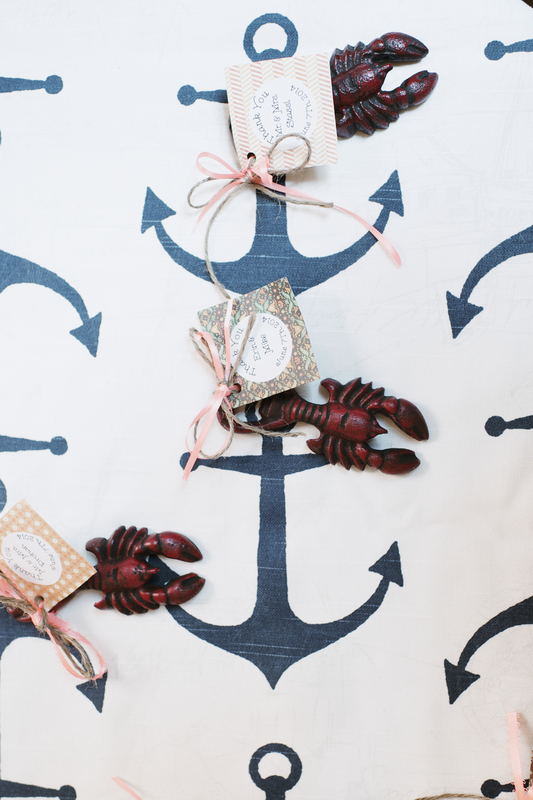 Photo by Photo by Basia
We've seen lobster lollipops, crab mallets, crayfish seasoning and—our favorite—lobster shaped bottle openers!
You Might Also Be Interested In: 
Top 10 Beach Wedding Decor Ideas