Prepare to swoon as we round up some of the most amazing, picture-perfect outdoor ceremony setups we've ever seen! 
1. Glammed-Up Classic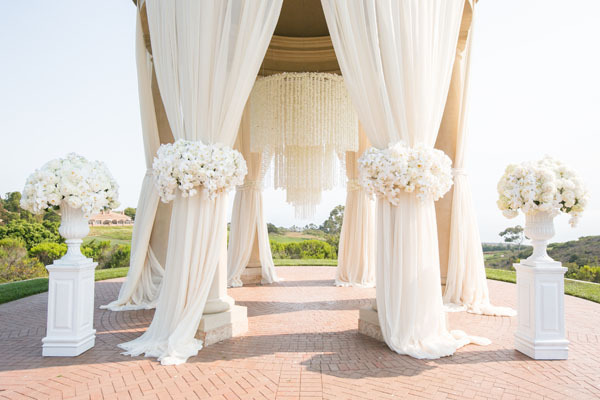 Photo by Samuel Lippke Studios
Loving the elegant combination of a tiered chandelier, lavish draping, and grand floral arrangements.
2. Enchanted Archway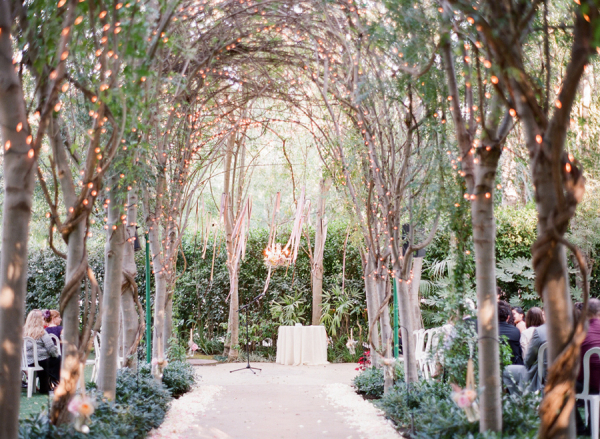 Photo by Valentina Glidden
Imagine saying your vows beneath this canopy of twinkling trees!
3. Luxe Seaside Scene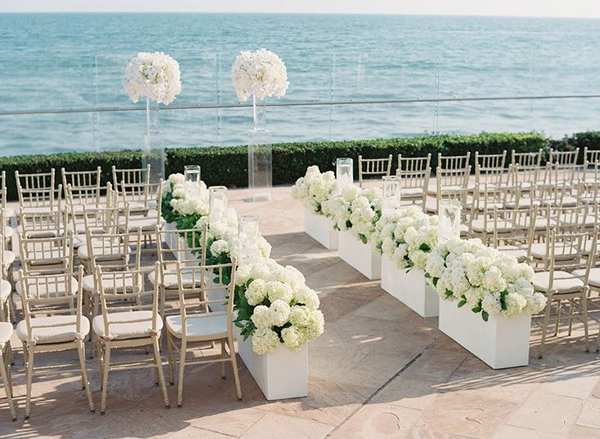 Photo by Lane Dittoe
We're dying over these stylish lucite columns and white lacquered planters spilling over with hydrangeas!
4. Scattered Pink Petals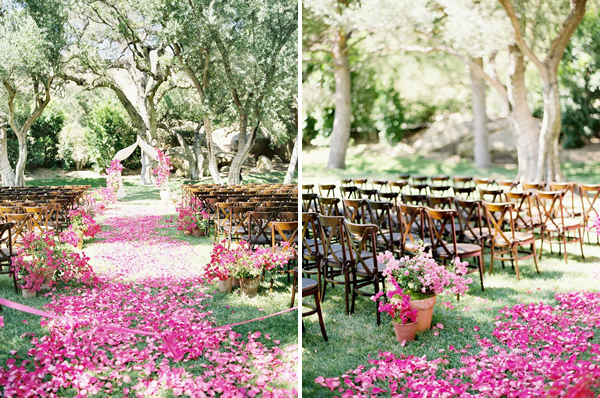 Photos by Jose Villa
This fresh pop of fuchsia is perfect for a cheerful garden wedding. 
5. Lush Green Hillside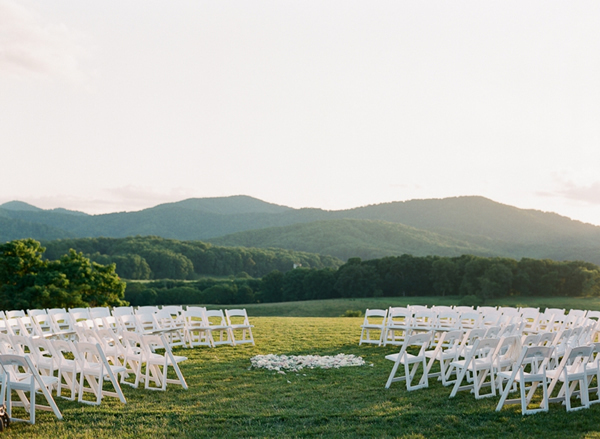 Photo by Eric Kelley
The backdrop of rolling hills, the intimate circular seating, and the soft light have our hearts. 
6. Blooming Garden Gates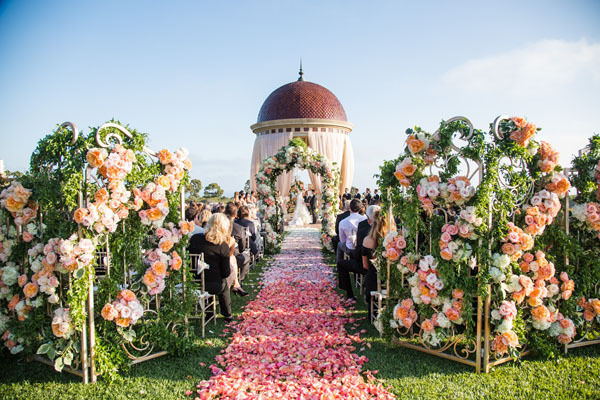 Photo by Samuel Lippke Studios
No words. So romantic. Is this a dream?
7. West Coast Eclectic
Photos by Caroline Tran
We love idea of creating a faux doorway to make your big entrance! Add the willow tree, giant blown glass vases, and floral altar and we have a winner! 
8. Bold Stripes and Paper Flowers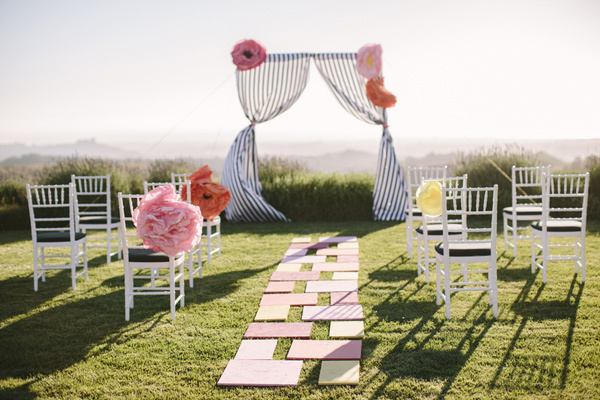 Photo by Danielle Capito
The playful, punchy decor gives this setting some serious personality. 
9. Rustic Mountaintop Beauty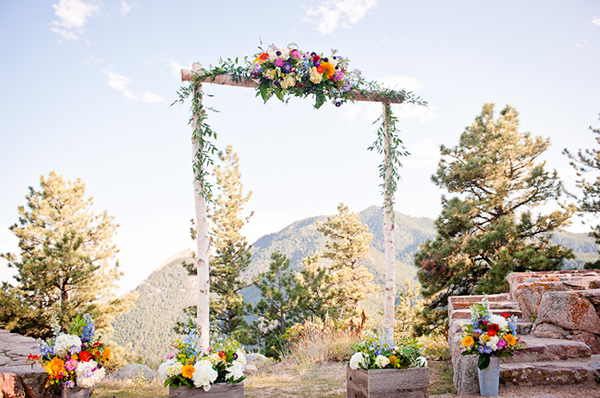 Photo courtesy of Talia Events
Natural textures and vivid florals are a perfect pair for a mountain wedding.
10. Giant Shady Oak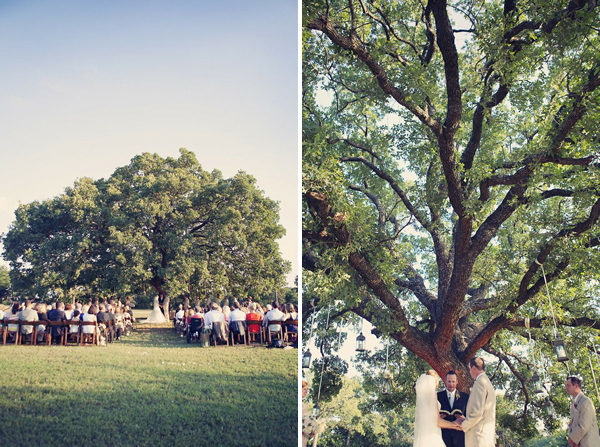 Photos by Sarah Kate Photographer
Proof that the most beautiful backdrops can be found in nature. 
11. Sundrenched Mountainside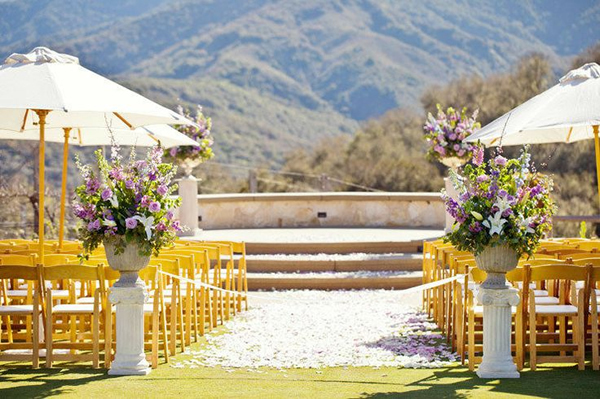 Photo by Mirelle Carmichael
But with these pretty market umbrellas, guests will have it made in the shade.
12. Modern Glam Rooftop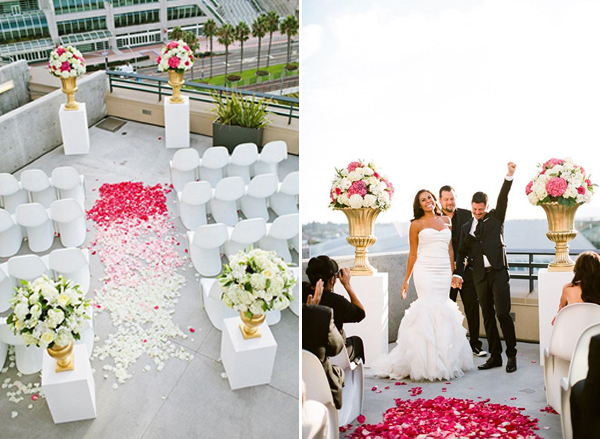 Photos by Birds of a Feather
Such a chic transformation of a raw outdoor space!
13. Bright, Manicured Garden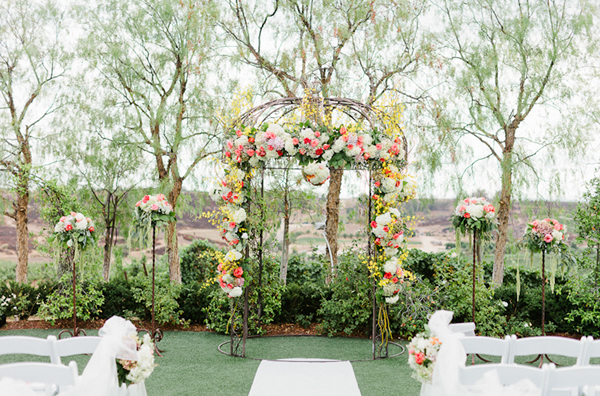 Photo by Daniel Kim
These cheerful pinks and yellows have us longing for spring.
14. Chic, Beachy Neutrals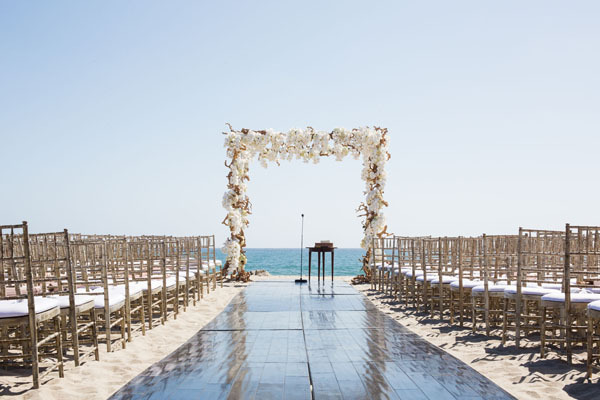 Photo by Samuel Lippke Studios
Mix white orchids with natural driftwood for a classic beach look. 
15. Whimsical Western Ranch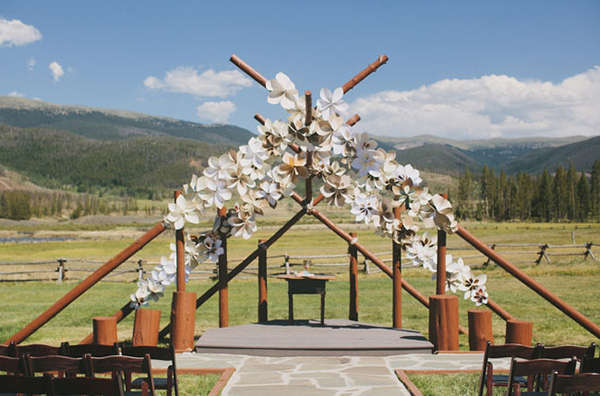 Photo by Taylor Lord
How amazing is this paper flower display?!
16. Vineyard Overlook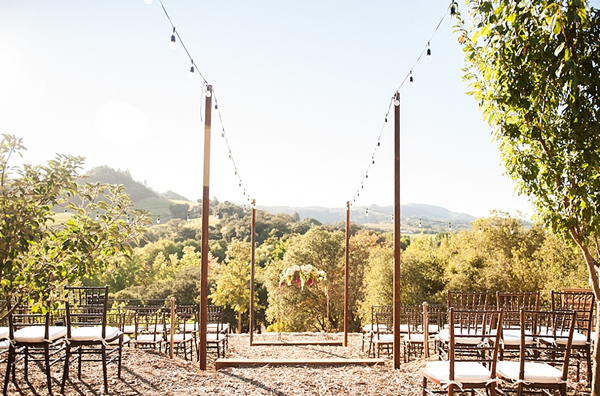 Photo by Melanie Duerkopp
Sometimes it's best to keep things simple and let the scenery do the work.
Setting the scene for your I Do's? Keep the inspiration going here!