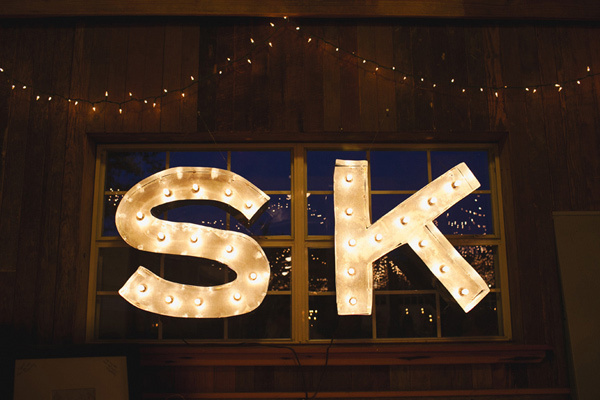 Photo: Morgan Trinker
Incorporating your initials is a perfect way to personalize your wedding decor. There are all kinds of creative ways to dress up and display your monogram to reflect your personal style and match the theme of your event. Here are some of our favorite ideas for using your monogram in your wedding decor: 
1. Floral Monograms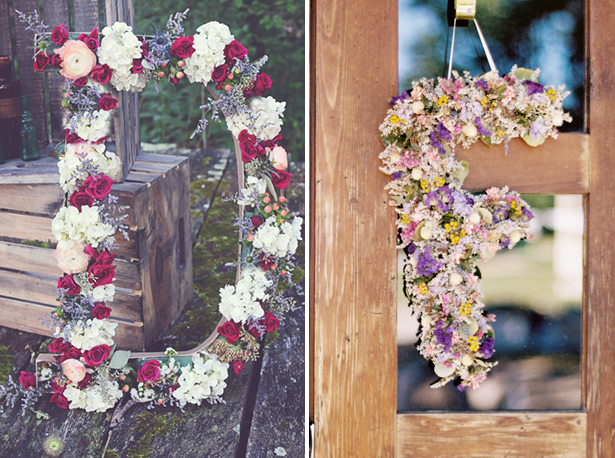 Photos (from left): Amy Wallen, Ryan Ray
Festoon large letters with fresh, fragrant blooms for a pretty presentation. 
2. Yarn Monograms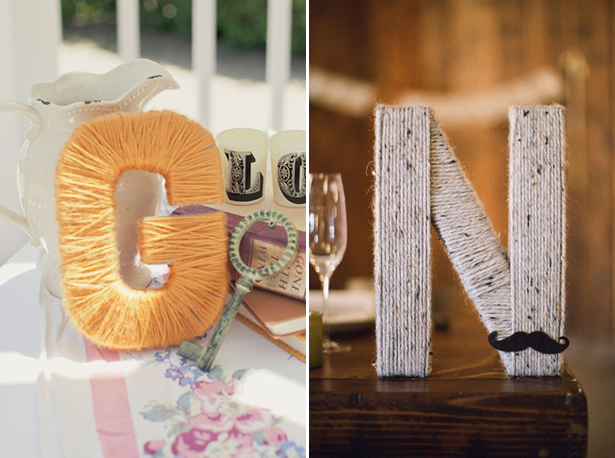 Photos (from left): onelove Photography, Braedon Photography
A fun, simple DIY idea for brides and grooms with a crafty side! 
3. Monogrammed Table Runners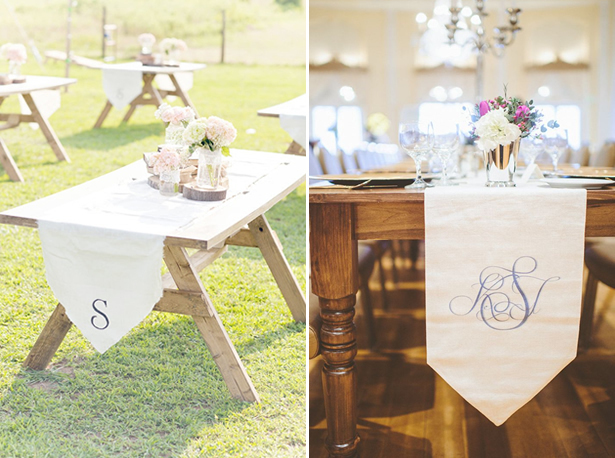 Photos (from left): Glass Jar Photography, Paper Antler
Have your initials embroidered onto the ends of your linens to add instant personality and sophistication to your tablescapes. 
4. Cork Monograms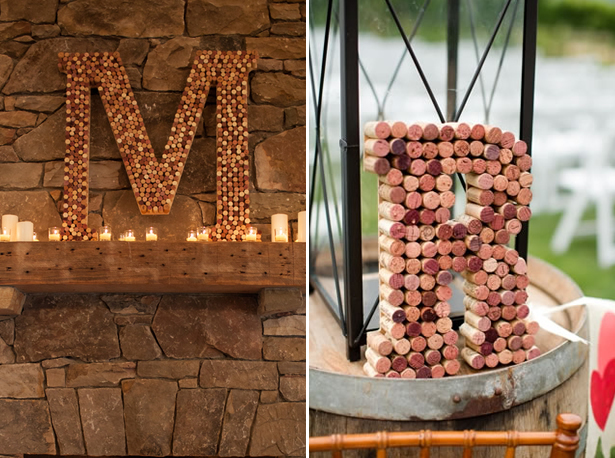 Photos (from left): Aaron Watson, Katelyn James
What a creative, festive touch for a vineyard wedding! 
5. Moss Monograms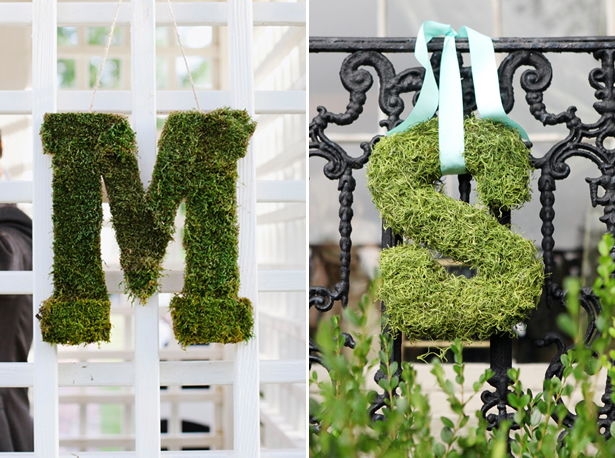 Photos (from left): Annabella Charles, Amanda Julca
Moss covered initials are elegant, inexpensive and complementary to a variety of wedding styles from rustic to garden to eco-friendly!
6. Marquee Monograms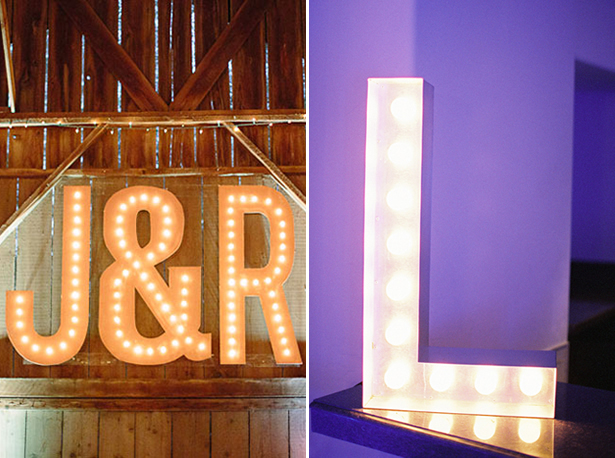 Photos (from left): Annie McElwain, Kurt Boomer
Light up your initials with marquee lights for a fun theatrical touch. 
7. Monogrammed Pillows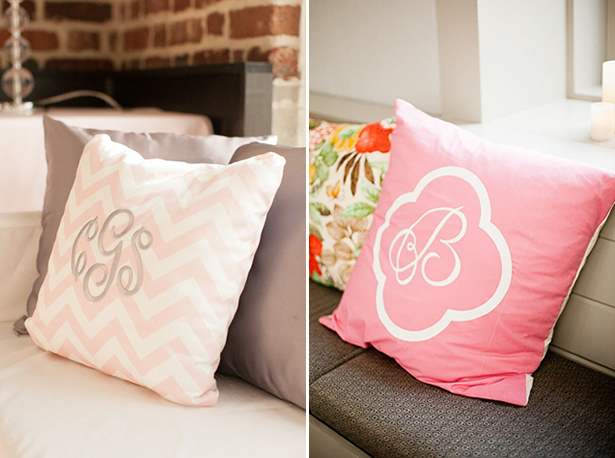 Photos (from left): Landon Jacob, Ali Harper
Add some personalized throw pillows into the mix at your cocktail lounge for a stylish statement.