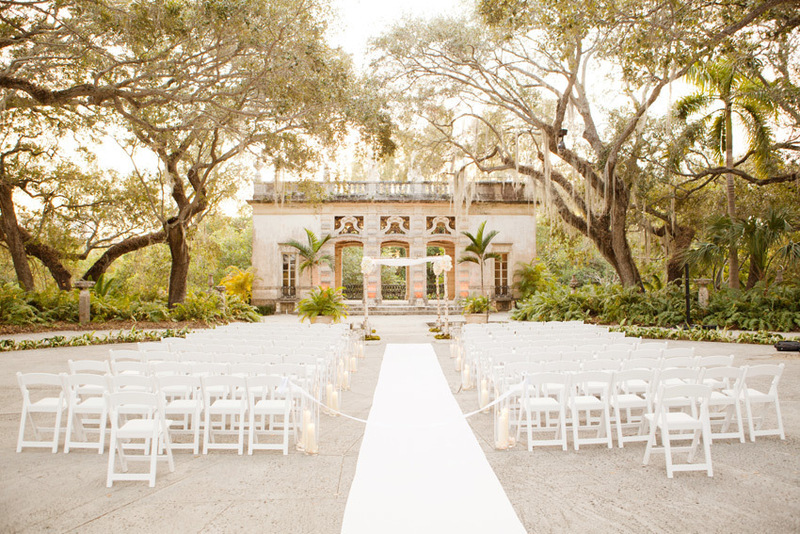 Photo: KT Merry
Since your aisle is the focal point of your ceremony decor, dressing it up a bit will go a long way to achieve a gorgeous overall look. Here are ten creative ways to decorate your ceremony aisle.
Greenery Garland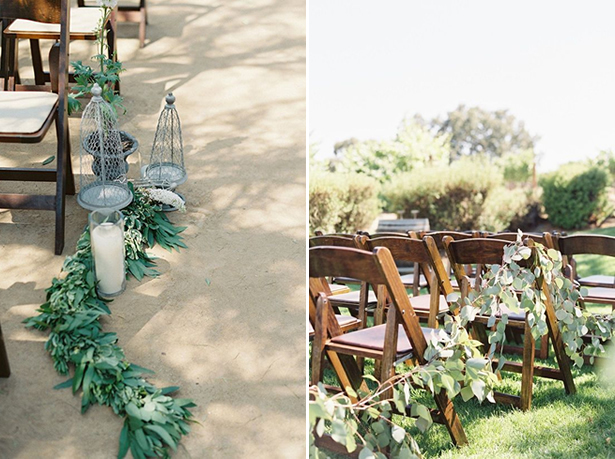 Photos (from left): Lane Dittoe, Rylee Hitchner
Drape garland from chair to chair or let it wind down either side of the aisle.
Lanterns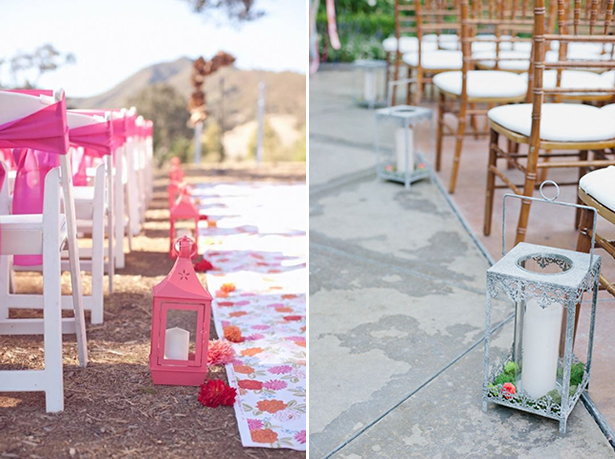 Photos (from left): Abi Q Photography, Leila Brewster
Lanterns are a popular aisle decor choice and come in an endless variety of styles, from preppy and nautical to romantic and shabby chic.
Pom Poms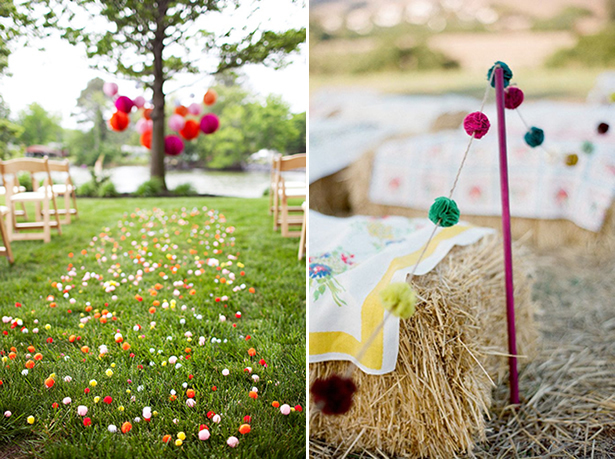 Photos (from left): Jodi Miller, Ryan Ray
Pom poms are a cute, colorful way to decorate your aisle, whether you string them along either side or scatter them down the center. You might even consider having your flower girl toss pom poms instead of flower petals!
Sequins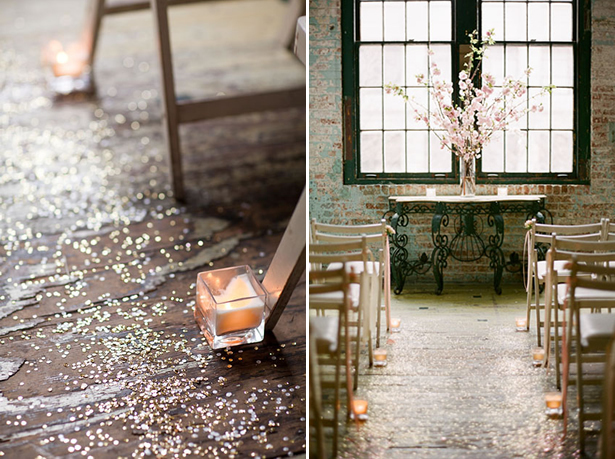 Photos: KT Merry
Add a little extra sparkle and glamour to an indoor ceremony by sprinkling sequins or glitter along the aisle.
Rocks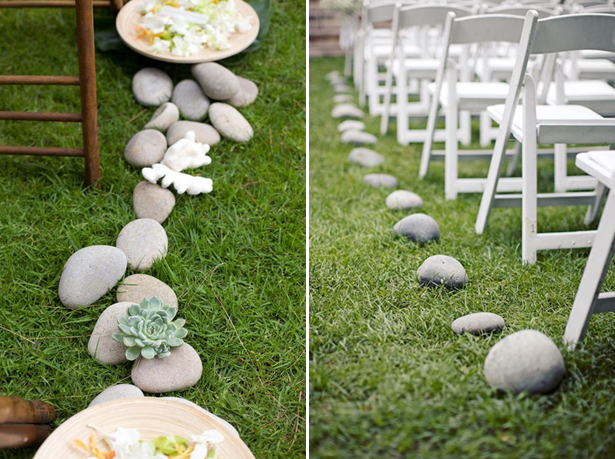 Photos (from left): JAC Photography, Meg Perotti
Rocks are a unique, eco-friendly option for lining your path.
Candles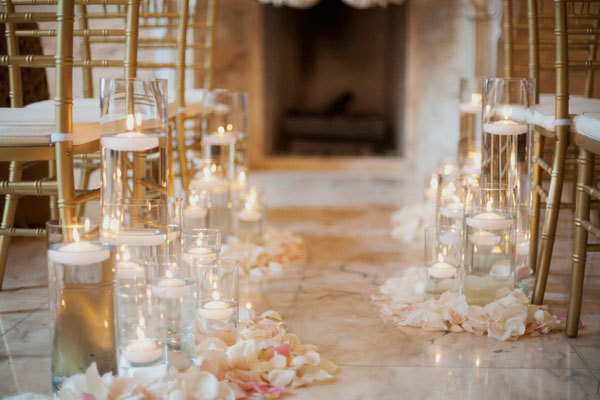 Photo: Christa Elyce Photography
There's nothing more classically romantic than soft, flickering candlelight.
Flower Petals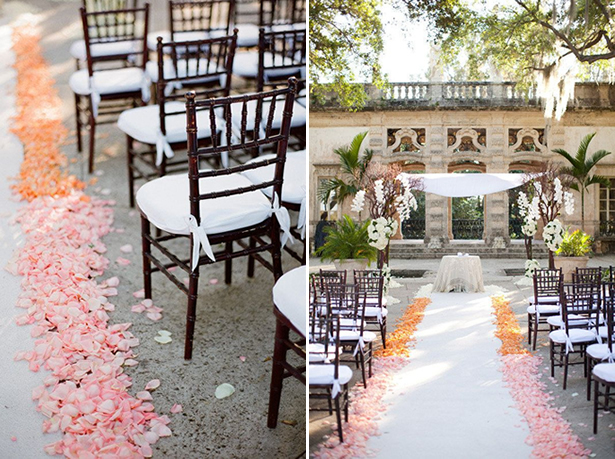 Photos: KT Merry
We love the look of these densely packed, color-blocked petals!
Rugs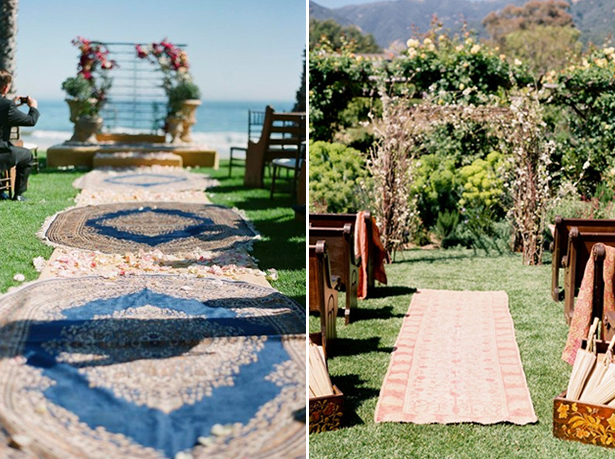 Photos (from left): XOXO Bride, Jose Villa
Roll one long runner down the aisle, or lay several rugs in succession.
Crepe Paper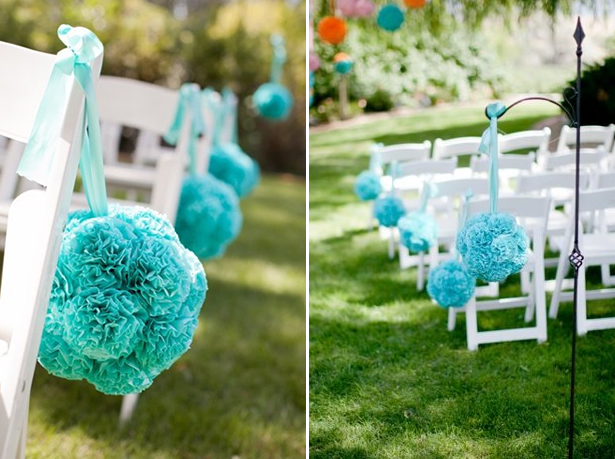 Photos: Toast! Event Planning and Design
Big, fluffy crepe paper globes are a fun, pretty, do it yourself alternative to floral pomaders.
For more inspiration on decking out your aisles, be sure to check out our Ceremony Decor board or head over to our Flowers Editor's Floral Aisle Markers board!