Cookouts are the best part of summer, especially on the 4th of July with family and friends. Who doesn't love hot dogs, hamburgers, and fireworks? Bring that laid-back vibe to your rehearsal dinner. Here's how to do it: 
1. Big-Batch Chilled Beverages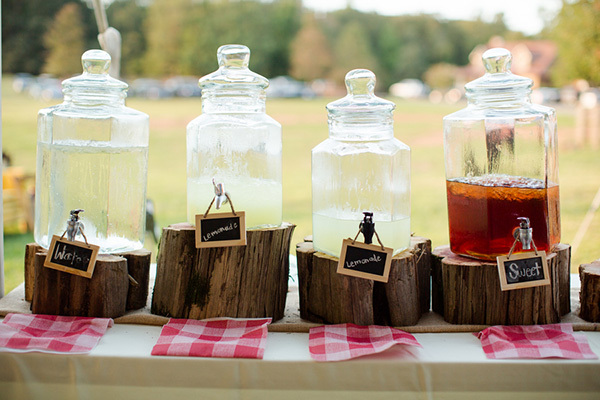 Photo by Katelyn James Photography
Mix up big batchees of flavored water, lemonade, or sweet tea and let guests serve themselves! Use mason jars as glasses for an extra picnic-y feel. 
2. Gingham & Sunflower Decor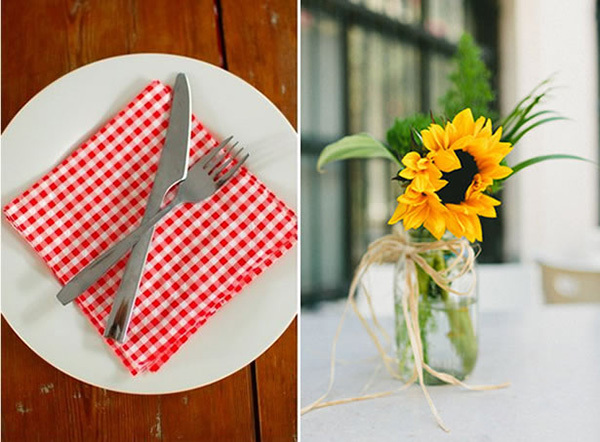 Photo by (from left to right) Chelsea Fuss and Nami Dadlani Photography
Set your wooden banquet tables with checkered linens or napkins and use bright yellow sunflowers in your centerpieces. Here's our step-by-step guide to styling a summer table.
3. Finger Foods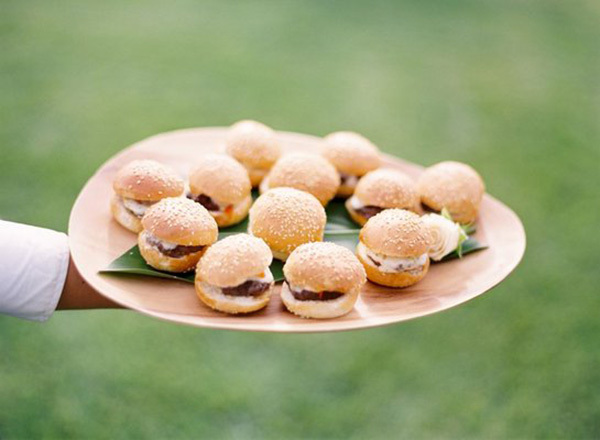 Photo by Jose Villa
Pass around bite-size burgers, BBQ sliders, pigs in a blanket, french fry shooters, and corn on the cob halves as appetizers. 
4. Strawberry Shortcake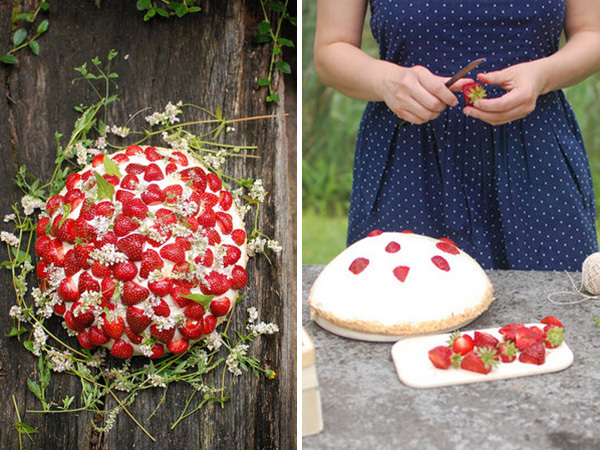 Photo by Chelsea Fuss 
We all scream for ice cream! As much as it would coof off guests, it would also quickly melt in the heat. Instead, try a strawberry shortcake. Light and sweet, it will leave guests feeling satisfied but not heavy. Here's a complete step-by-step receipe for creating the one pictured above. 
5. Lawn Games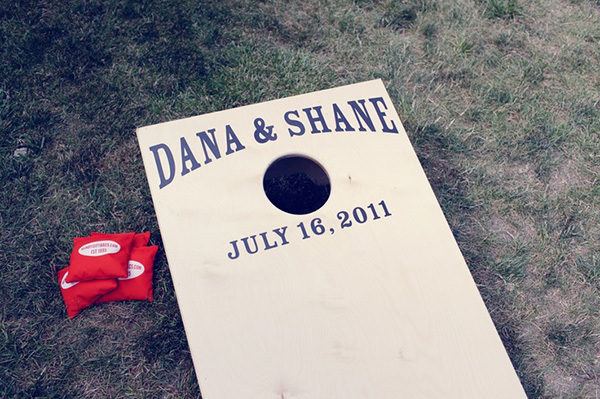 Photo by Orange in Bloom
Entertain your guests with lawn games such as cornhole, croquet, hula hoops, bocce ball, and badminton. 
6. Outdoor Lounge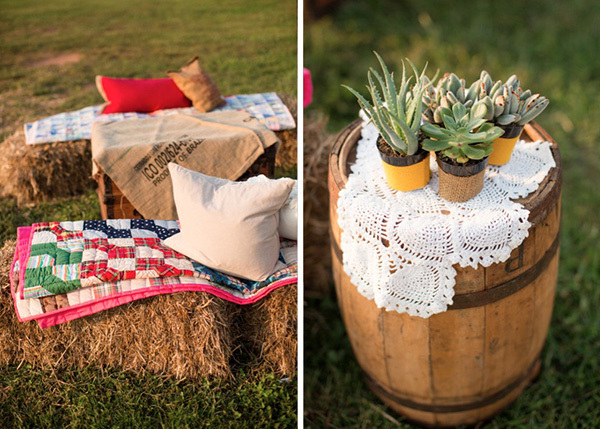 Photo by Katelyn James Photography
Countrify your backyard with an outdoor lounge of hay bales, quilts, and wooden barrels. 
7. Bonfire Desserts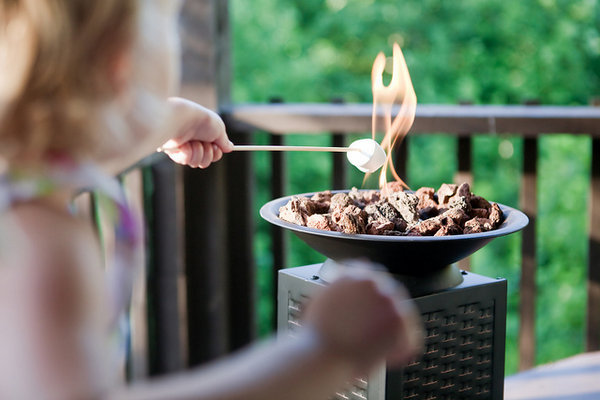 Photo by MaryBeth Clouser Photography
S'mores kits are an edible favor that your guests can enjoy while keeping warm by the fire.