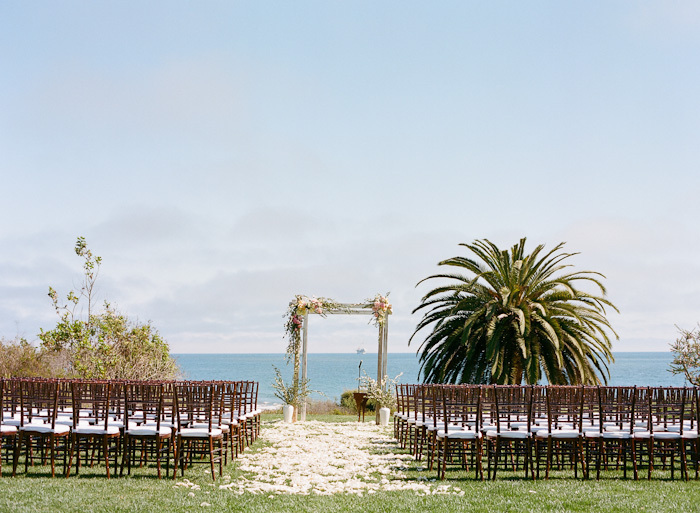 Photo by Erin Hearts Court
Planning a beach wedding? Here are our 10 favorite ideas for setting the perfect seaside scene!
1. Palm Fronds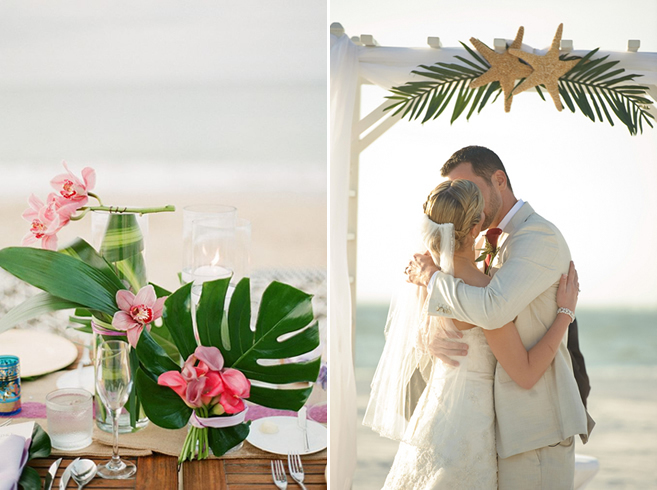 Photos by (from left): Lexia Frank, Luminaire Foto
Use fresh green palm leaves for centerpieces, altar accents, aisle markers, table runners...you name it! 
2. Driftwood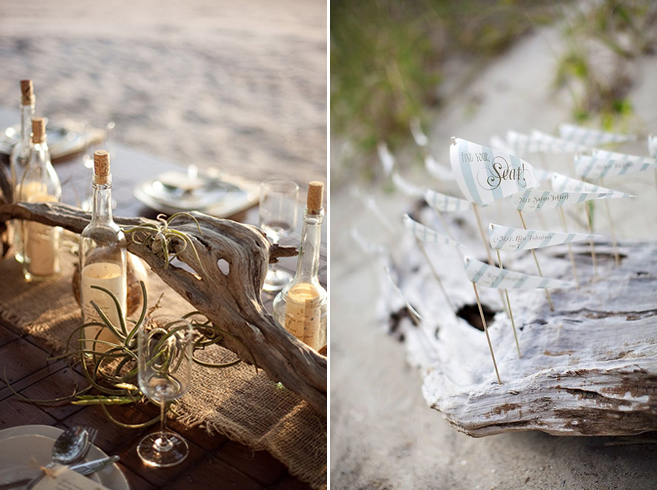 Photos by (from left): Comfort Studio, Millie Holloman
Get creative with your tablescapes and stationery displays by incorporating natural seaside elements. 
3. Starfish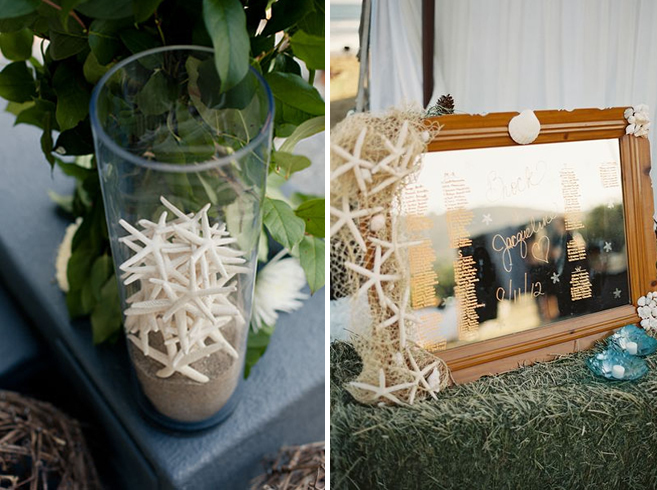 Photos by (from left): Erin Hearts Court, Patrick Moyer
Stay subtle with small starfish accents or go all out with a festive display! 
4. Floor Cushions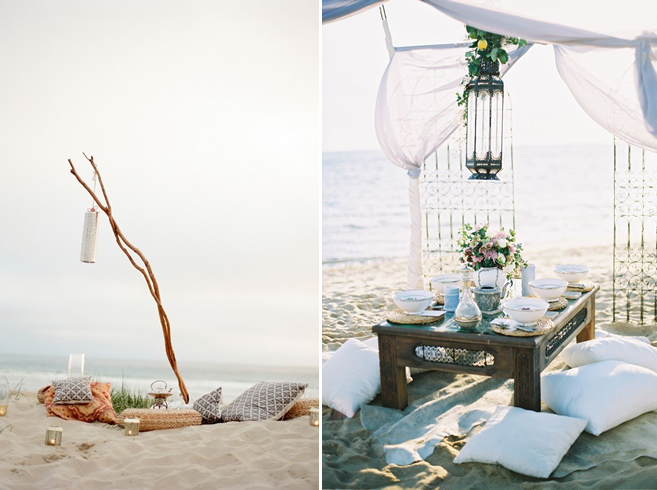 Photos by (from left): Jose Villa, Stewart Leishman
Picnic-style cocktail lounges or dining tables are perfect for couples who want a relaxed, intimate setting. 
5. Glass Bottles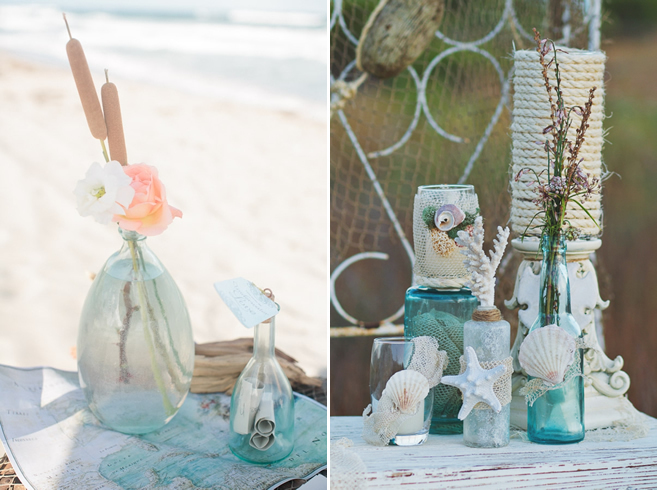 Photos by (from left): Chelsey Boatwright, Closer to Love Photography
Arrange pretty sea glass bottles in different shapes, sizes and styles for a charming vintage look. 
6. Bamboo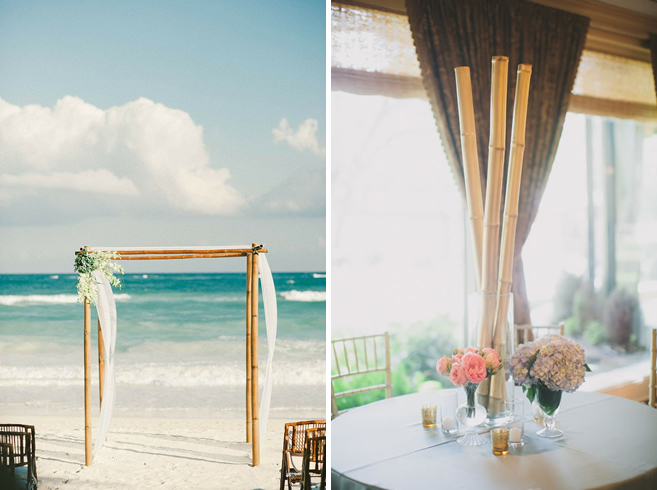 Photos by (from left): Emily Blake, Taylor Lord
Use bamboo poles to design a chic seaside chuppa or a creative statement centerpiece! 
7. Chair Leis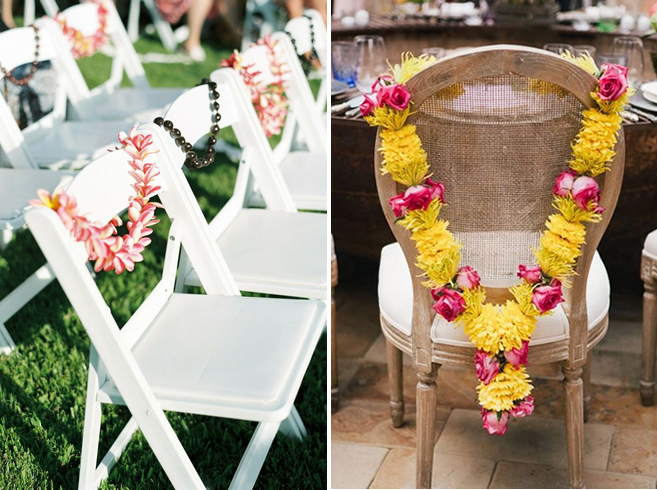 Photos by (from left): Wendy Laurel, Sweet Little Photographs
Add a tropical touch to your ceremony seating or dinner setting with bright floral leis.
8. Lanterns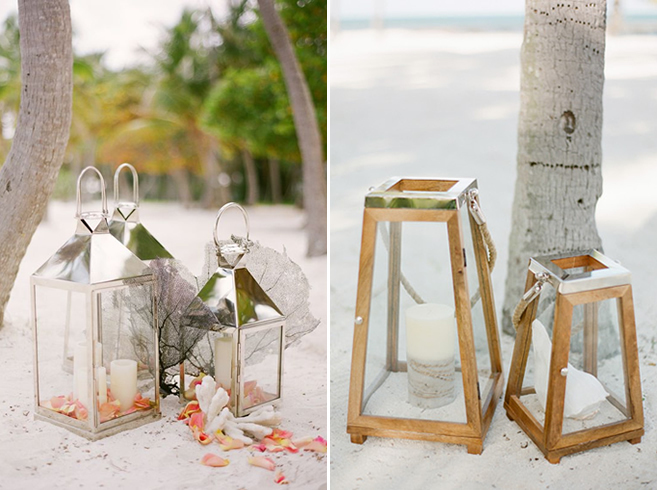 Photos by: KT Merry
Fill giant lanterns with candles, flowers, seashells or other decorative elements for a nautical touch.
9. Seashells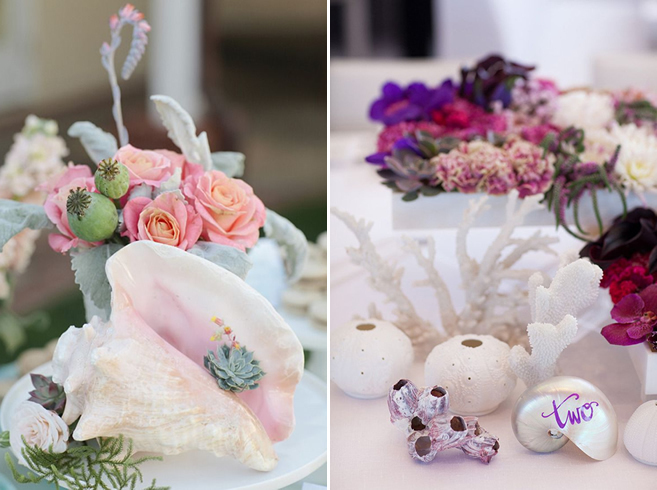 Photos by (from left): Joielala Photographie, Samuel Lippke
Create the perfect oceanside tablescape using conch shells, urchin shells and coral pieces.
10. Air Plants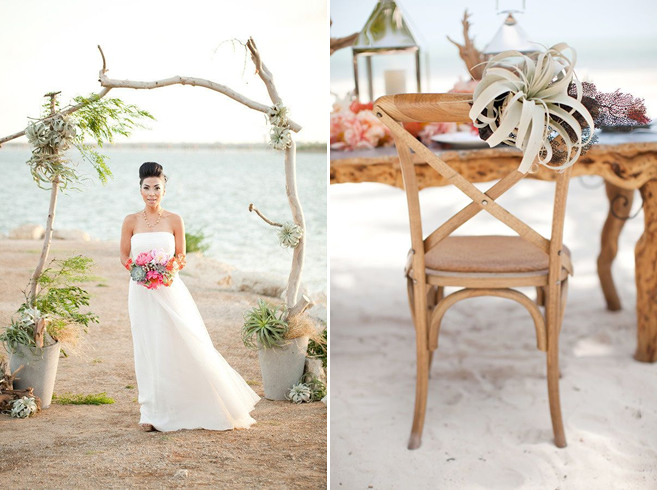 Photos by (from left): Ben Q Photography, KT Merry
These fun, exotic accents are perfect for eco-friendly beach weddings!
For more beach wedding inspiration, be sure to check out our Beach Wedding Decor board!