By Janie Medley; Photos by Marvelous Things Photography
The pairing of red parrot tulips and a repurposed, decorative can adds a pop of color to a relaxed and casual reception!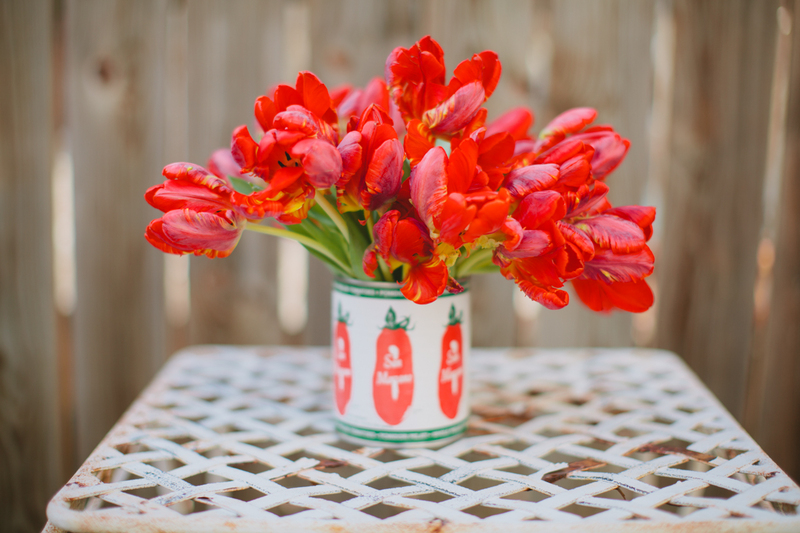 Materials: 20 stems of Red Parrott Tulips (from Fifty Flowers) Note: I used parrot tulips but you can use whatever tulips you love, Scissors, Tape, Repurposed Decorative Can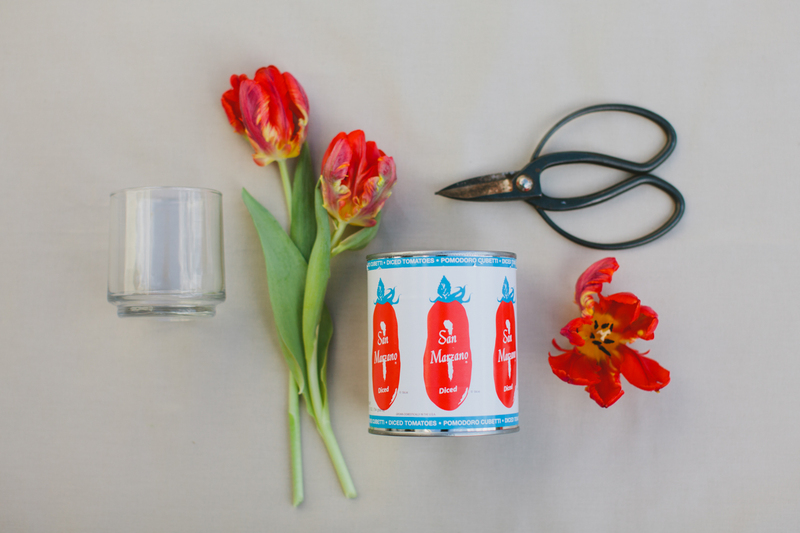 Using a clean, repurposed can, place a juice glass inside and fill the glass with water.  Note: I placed the glass inside the can, just in case the can leaks. You wouldn't want the water to get on your table or linens.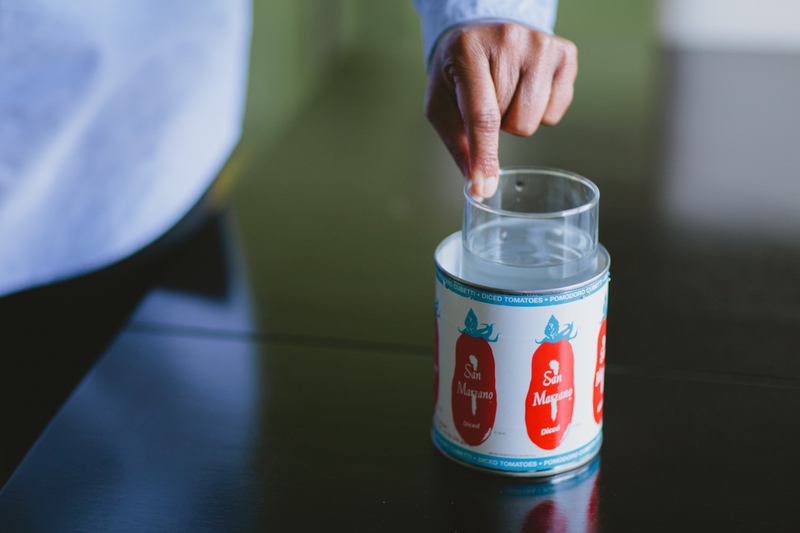 Clean the stems of their leaves and cut off ½ inch or more, depending on your vessel size.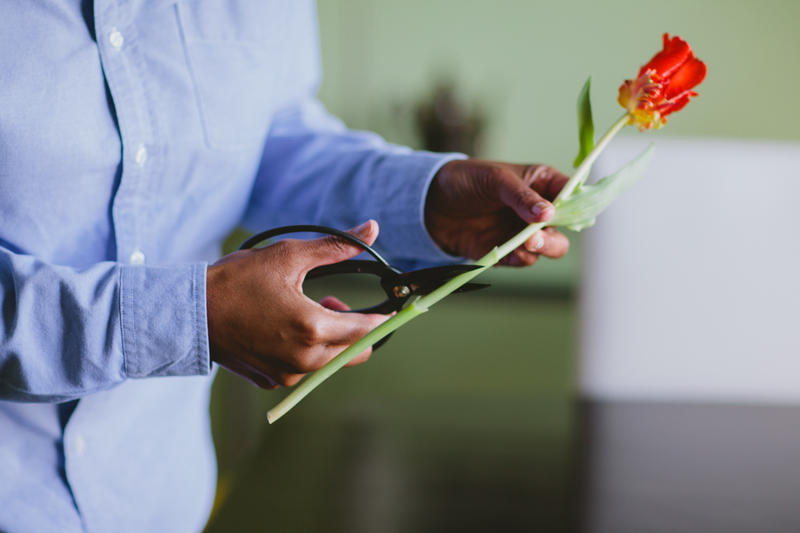 Start placing the stems in the glass.  The one cool thing about tulips is that they basically do their own thing, so just let them lay naturally.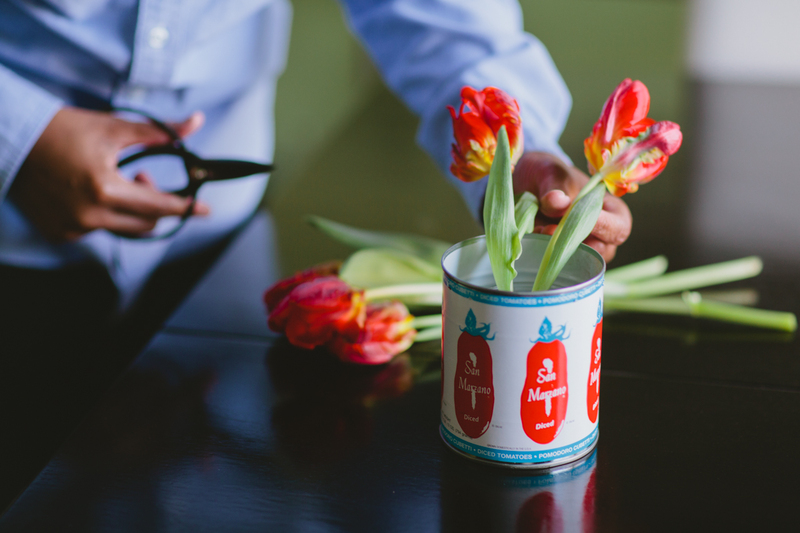 Continue placing the stems until you are happy with the look of the arrangement.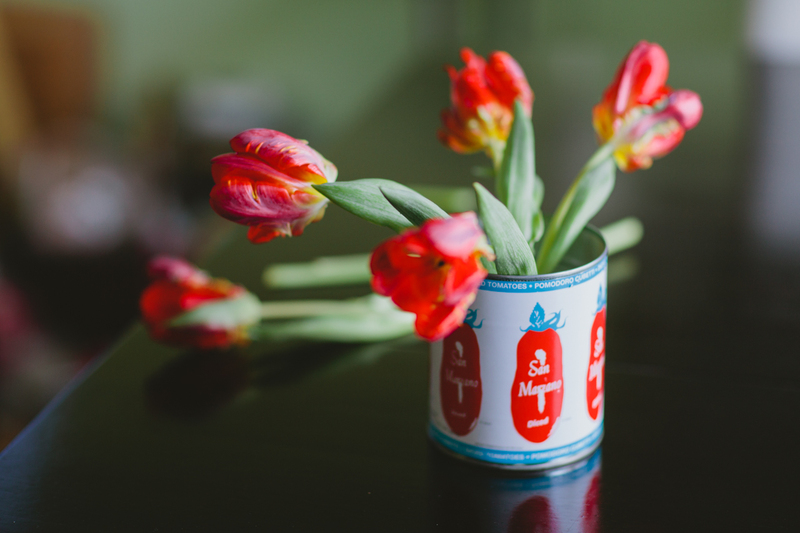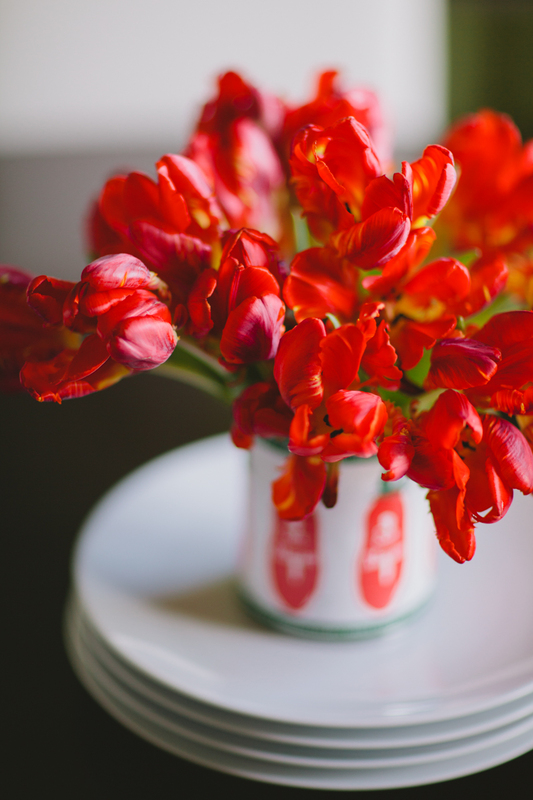 I used red parrot tulips for this arrangement, to match the red tomatoes on the can. I wanted the monochromatic look and feel, but of course, choose the flowers and vessel you love…have fun!!!