By: Danyelle Mathews
Creating charming escort cards for your wedding doesn't have to take a lot of time or resources. Simply gather a few basic, inexpensive supplies to produce this budget-savvy, casual-chic concept.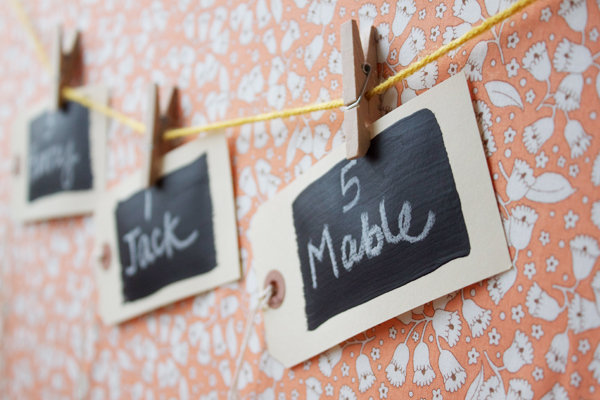 Supplies:
Manilla shipping tags
Chalkboard paint
Foam paintbrush
Step One
Arrange your tags on a large work surface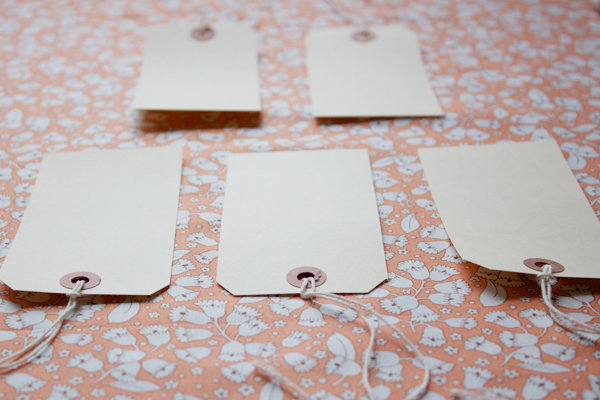 Step Two
Dip the foam paintbrush into the chalkboard paint and apply one brushstroke to each tag.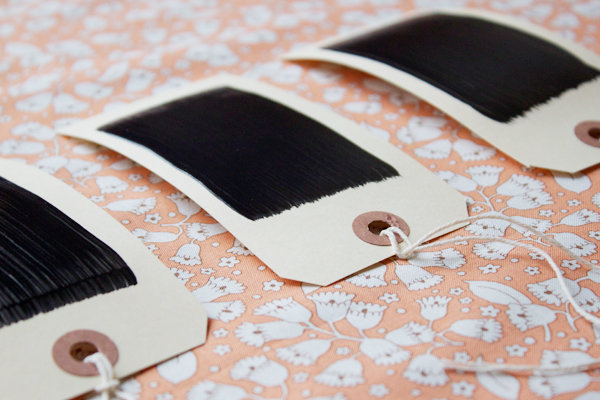 Step Three
Allow the paint to dry completely, then write guests names and seating information on the tags with chalk.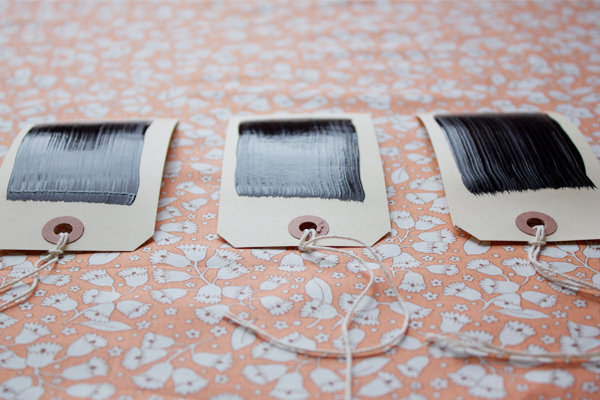 Step Four
Display the tags using a fabric backdrop, coordinating yarn or string and wooden clothespins.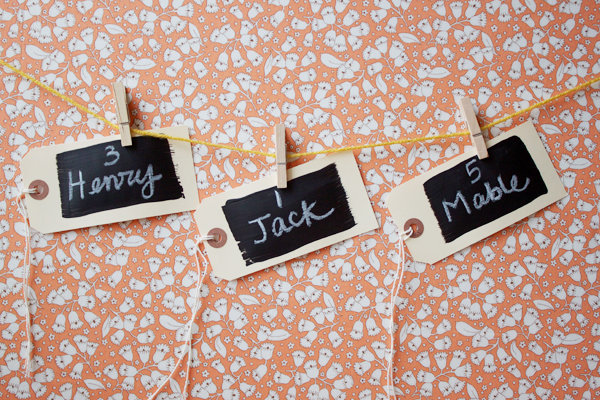 {Photos by: Danyelle Matthews}