By: Victoria Hudgins
This DIY packaging is a fresh and modern way to present small favors to guests.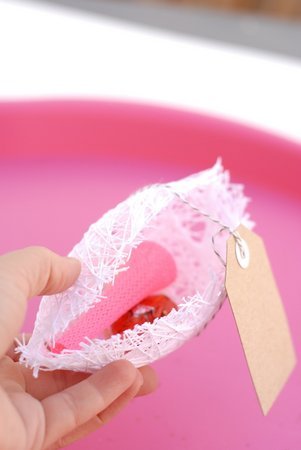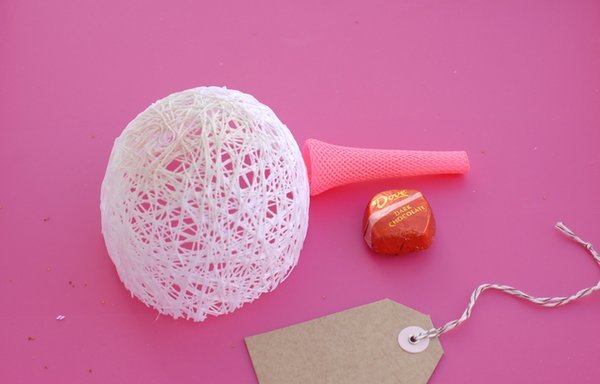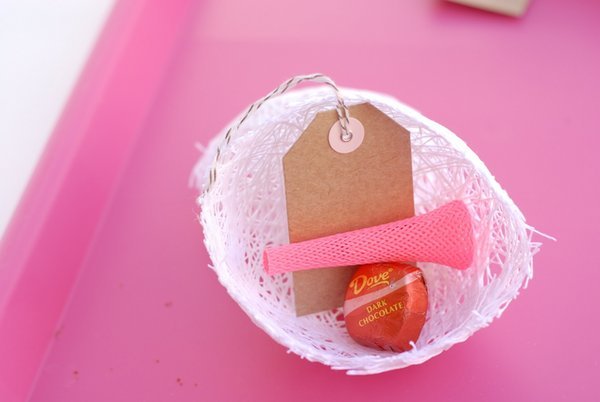 Fill each cocoon with something fun to keep your guests busy (like these bright and nostalgic finger pops) and something sweet to snack on.
Materials:
1/2 craft glue- 1/2 water mixture
Large spool of embroidery thread
Balloons (1 balloon for every 2 favors)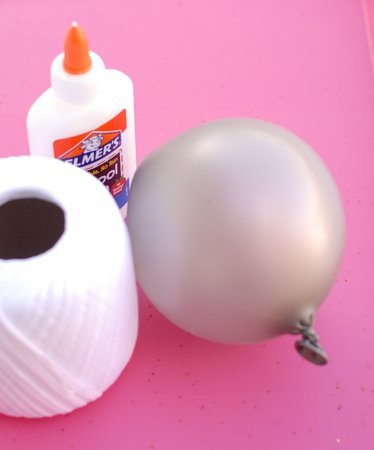 Instructions:
1. Blow up your balloons and tie a length of thread to the end of the balloon.
2. Begin wrapping thread around the balloon, the messier the wrap the better.
3. Once you have a good covering over the entire balloon, dip a brush into the glue mixture and coat the entire balloon. Hang the balloon by its end to dry. Note: You could also use liquid fabric stiffener for this step in the project, just fill a large bowl and completely dip your wrapped balloons in.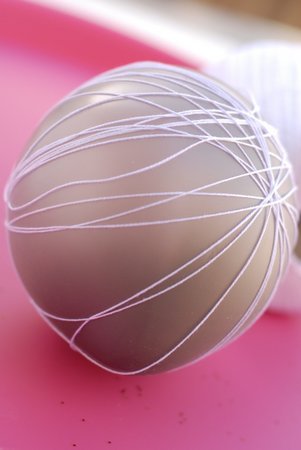 4. Once dry, cut the balloon in half at the center width. Each balloon will make two separate cocoon wraps.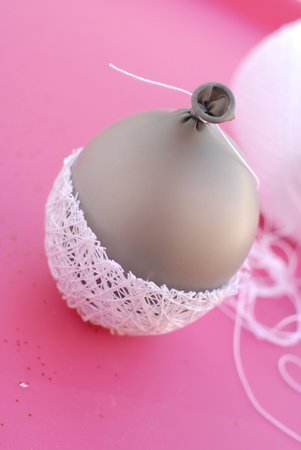 5. Gently pop each balloon and pull away from the fabric. Fill your wraps and tie together with a ribbon and simple tag.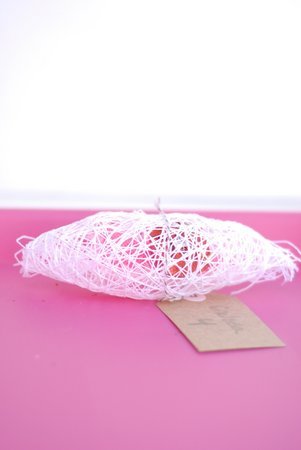 6. Rest each favor on a place setting for a creative, modern touch.