By ohhappyday.com
This is for those brides that have figured out a great favor to give, but need some packaging to make it pretty.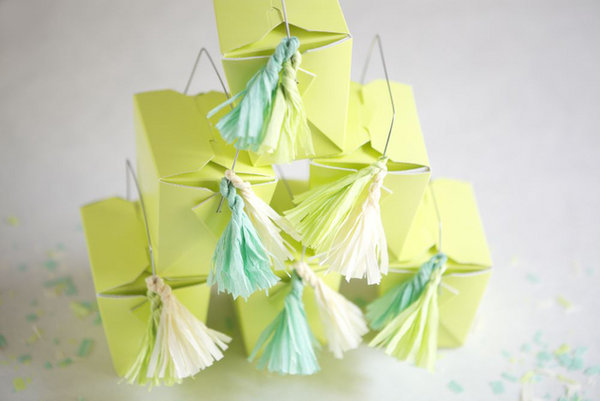 I prefer making the tassels out of crepe paper versus tissue paper because there is no glue needed and the crepe paper takes about five seconds to shape while the tissue paper takes a lot of time to "poof." These are really easy and really affordable to make. Here's how!
Materials:
Folds of Crepe Paper
Scissors
Chinese Take Out Containers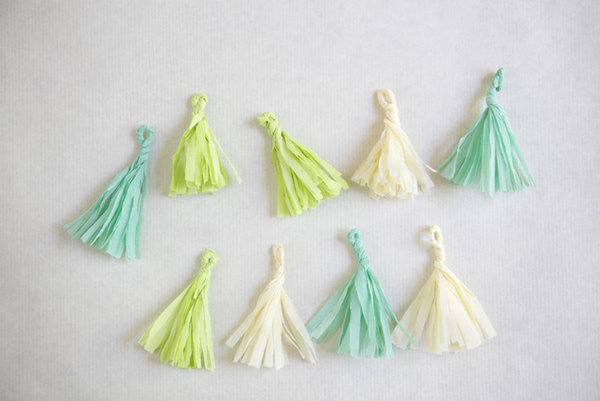 Step One
Take a section of crepe paper that is folded in half (about 5" long when folded) and cut off very thin "sections."
Step Two
Put two or three of the "sections" together (you'll want to test a few to get it the right thickness depending on the paper) and twist tightly starting in the middle.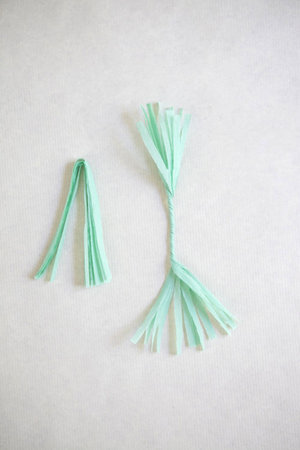 Step Three
When the middle section gets twisted enough let it naturally loop and begin twisting the crepe paper around itself (If you are attaching it to the wire handles you'll need to wrap it around before you twist.)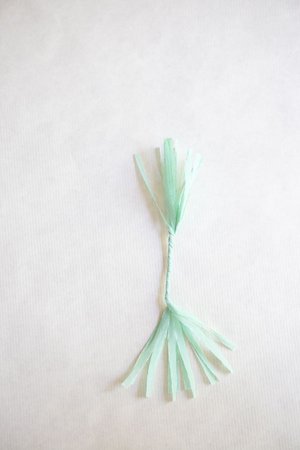 Tip no. 1
The stretchiness in the crepe paper will help it hold and stay tight.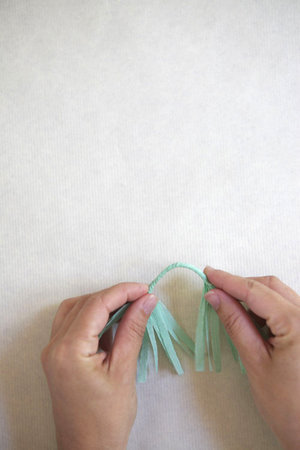 Tip no. 2
The fewer sections the better it will hold. You should find the happy medium between making sure it holds tight and having a nice amount of thickness.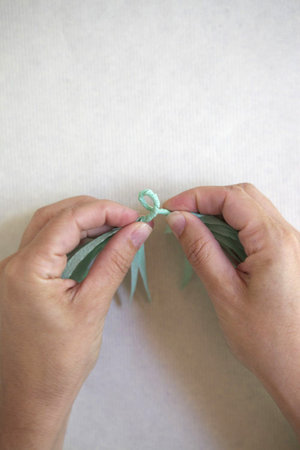 Step Four
Very lightly "crunch" the tassle in your hand to give it a little body and trim it with scissors to even it out.