Project and Photos by: Katelin Gallagher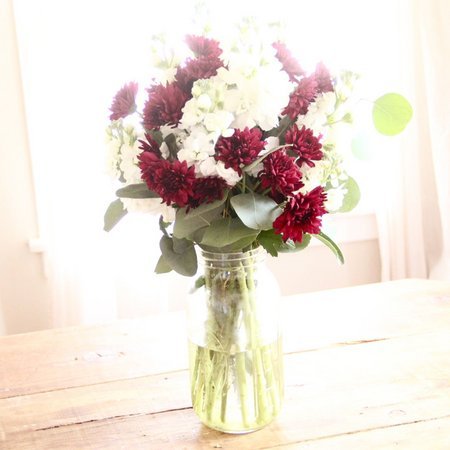 I just love the look of a filled-to-the-brim centerpiece, but wanted to find a budget savvy way to get the look. With a little help from the floral department at Trader Joe's, I pulled off this bountiful $10 centerpiece!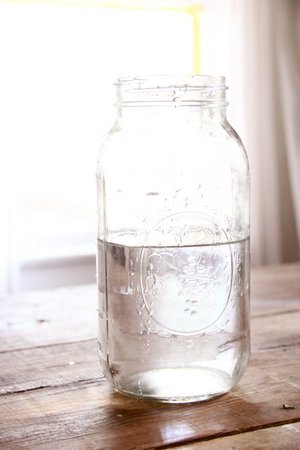 Materials: 
1/2 gallon wide mouth mason jars (about $2)
A few stems of simple Greenery ($2)
A bouquet of Maroon Mums ($3)
8 stems of white stock flowers - Matthiola Incana ($3)
Scissors
Water
Total cost = $10!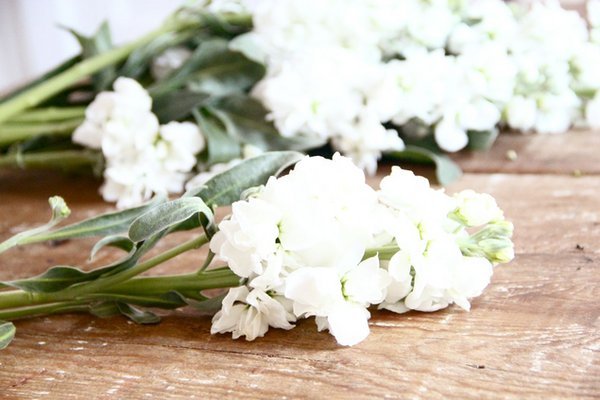 Step One:
Stock flowers are nice because they take up a lot of space and make the arrangement look nice and full. Using the height of your mason jar as a guide, cut the stems to make three heights. The flowers of the shortest stem should just peek over the top of the jar. The flowers of the longest stem will dictate the height of the arrangement. The middle length should be somewhere in between.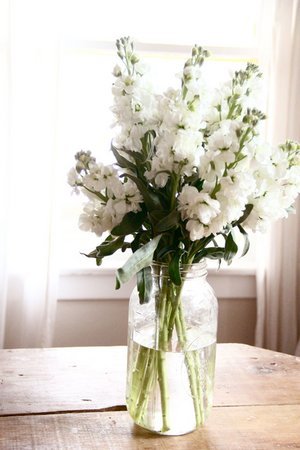 Step Two:
Arrange the stock flowers in a mason jar filled with water. Make sure to strip any greenery below the water line. Place the tallest stems in the center, the mid-length stems evenly around the center and the short stems around the periphery.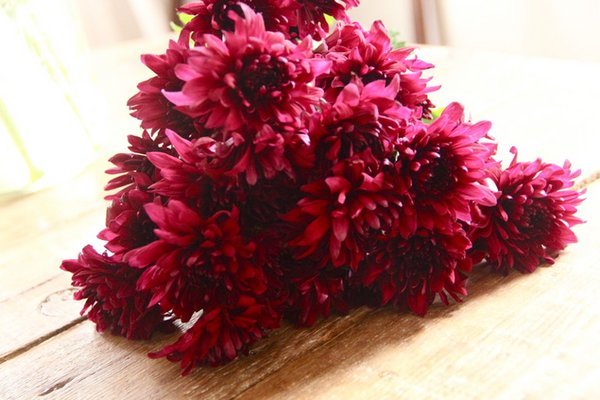 Step Three:
Then go for the mums! Follow roughly the same strategy as in step two, although it's better to cut and work them in one stem at a time.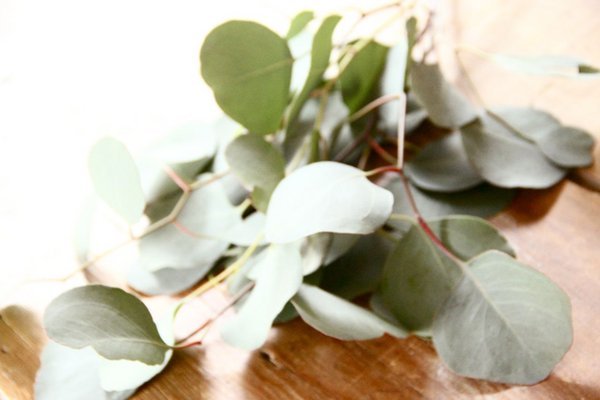 Step Four:
Finally, embellish the arrangement with greenery.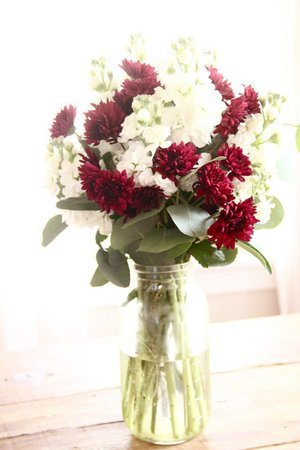 Ta-da!
These will bloom pretty for several days. As long as the flowers are fresh, you can arrange them two days in advance. You'll just need to refresh the water.