Photos By: Mary Swenson
French Countryside:
Inspired by a set of vintage French pottery, we embraced our inner Francophile and created a unique table with a mix of patterns and colors that evoke the French countryside!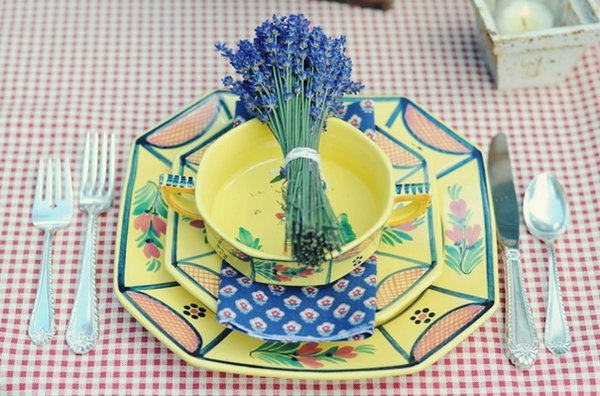 Lavender:
We tied bundles of lavender together as favors. Lavender is quintessentially French, and remains fragrant even after the stems dry out, leaving guests with a lovely reminder of your day!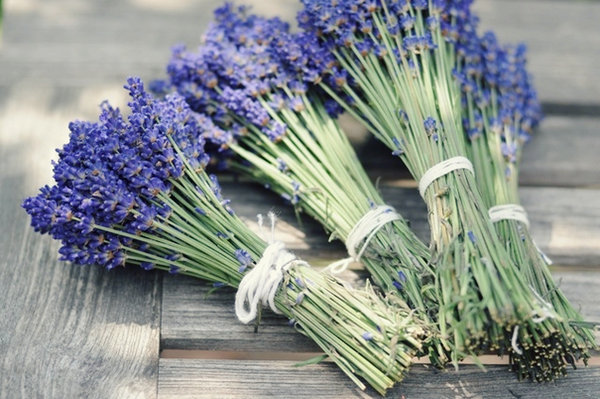 Classic Patterns:
We chose muted red stripes for the tablecloth overlay, red and off-white checks for the table runner, and a traditional navy blue and red French-inspired print to use for napkins.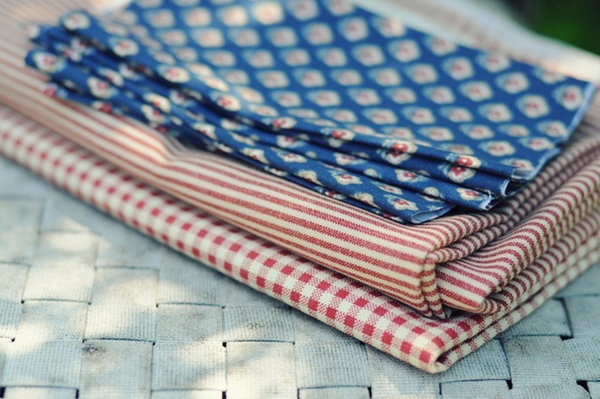 Hidden Gems:
The rustic fleur-de-lis votive holders were a flea market find, and add to the old-world, country look of our table.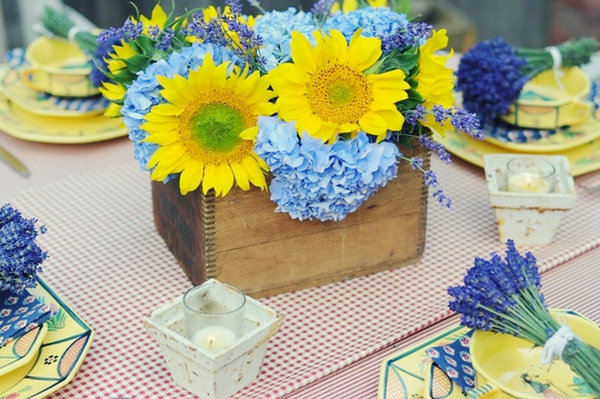 Pottery:
Using the pottery as the starting point of our theme, we chose flowers and fabrics that complimented the colors of the dishes.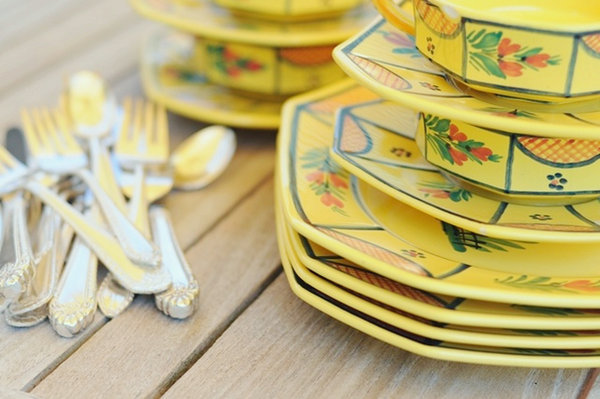 Mix and Match:
Because we used different fabrics for the linens on our table, we stuck with simple, classic patterns in similar colorways to make the look work.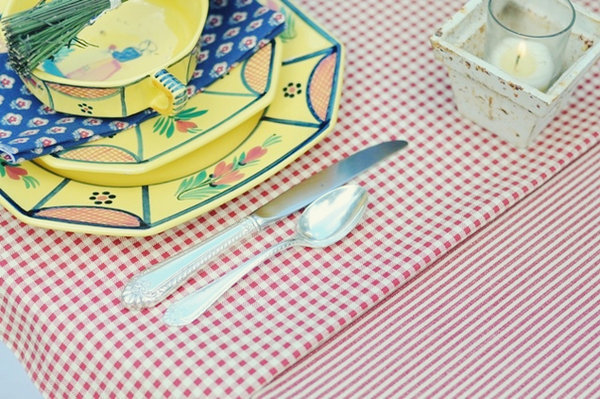 Centerpiece:
Since we wanted the pottery to be the star of the table, we used an old wooden box to hold our centerpiece flowers. We stuck a container of water inside, and filled it to the brim with a casual, unstructured arrangement that kept with our color scheme: sunflowers, hydrangeas, and sprigs of lavender.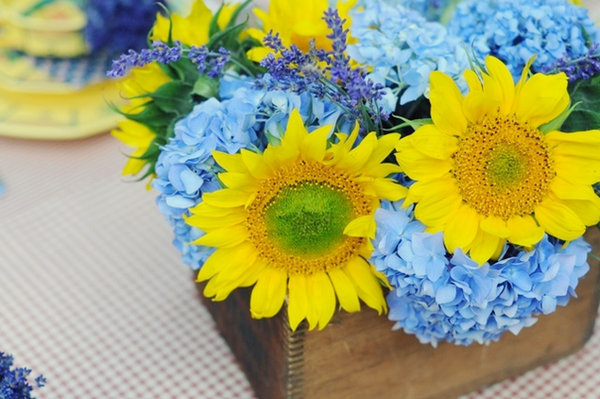 Finishing Touches:
The lavender in the centerpiece carried over to each place setting.