Photos By: Chelsea Fuss
If you've always dreamt of carrying a bouquet of old fashioned garden roses down the aisle, but your budget doesn't quite match up to the dream, try this version!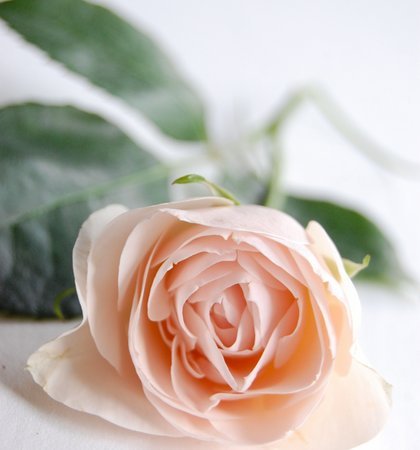 Materials:
24 stems of spray roses (It works best if you buy one bunch with buds and one bunch with open blossoms) Order them ahead of time to secure your favorite color!
Garden clippers
String or twine
florist tape
1-2 yards of ribbon
Directions: 
First, pick off the brown petals from the blossoms. We used spray roses, one of the most inexpensive roses on the market, to create this bouquet.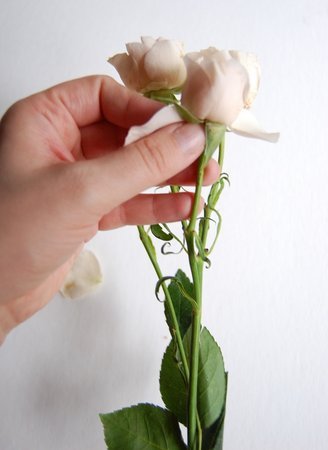 "Edit" each stem. Spray roses have several blossoms on each stem. Clip 1-2 off each stem to leave the prettiest blossoms and the stems that are around the same level on the stem. Also, remove the leaves from these stems.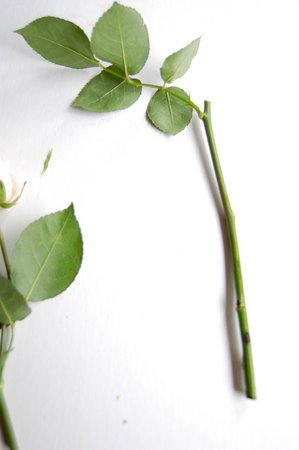 Take a few of the stems with nice leaves and clip off all the blossoms. Wash the leaves. Leave 1-2 branches of leaves on the stem. Make sure none of the leaves are too low on the stem or it will interfere with the "handle" of your bouquet. Be sure to choose leaves that are hydrated and feel firm.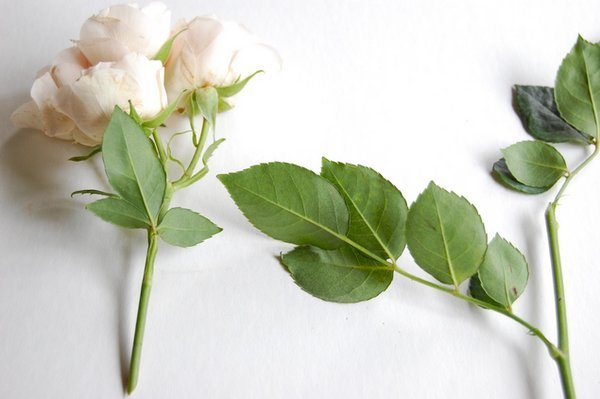 Spray roses consist of 3-5 smaller blossoms on each stem, and have a more casual feel then your normal florists' roses. They are readily available at markets and florists all year.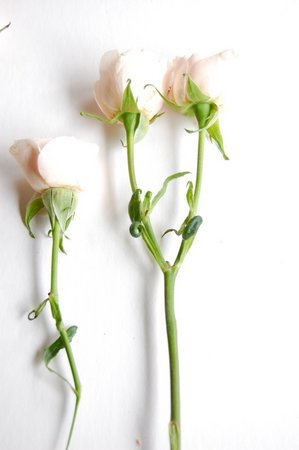 Gather a few stems in one hand at a 45 degree angle. Each time you add a stem, turn your bouquet. Don't be afraid to place some blossoms higher than others. This gives your bouquet depth and interest.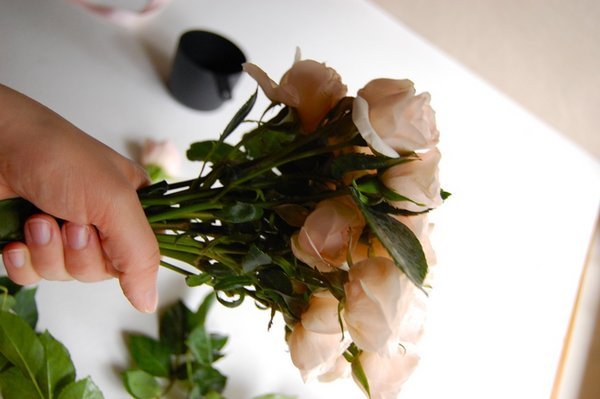 Be sure to add leaves in as you go. These frame the blossoms and give the bouquet a natural feel. Tie with twine, cover in florist tape (to protect the ribbon) and tie up with a ribbon.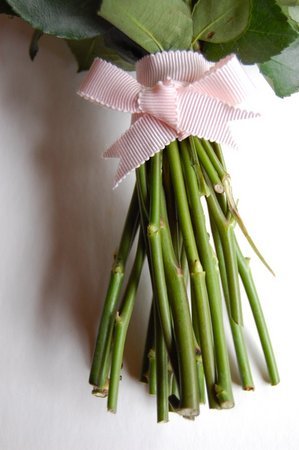 By deconstructing the spray roses, you can create a bouquet that looks very natural. Your guests will never guess that your flowers came from the local grocery!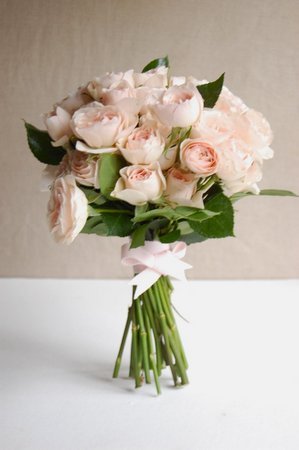 The total cost of this bouquet: $12 + ribbon!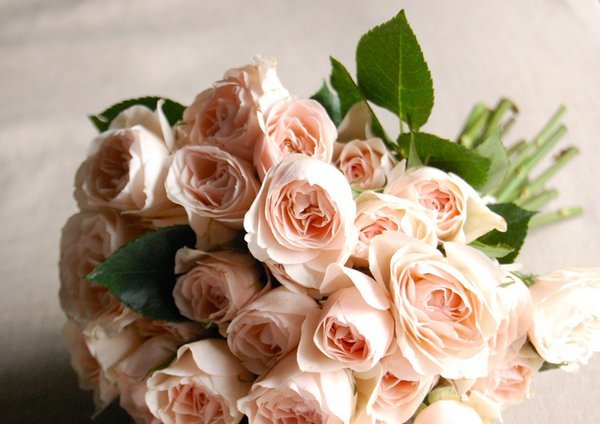 Enjoy your beautiful, garden bouquet!