Photos By: Carly Taylor
The sparkly and metallic confetti system took the design world by storm last year. First spotted on just about every beautifully designed website and then even in J.Crew's winter window display, we are loving how pretty they are. I imagine a wedding lined with the concept would be just stunning!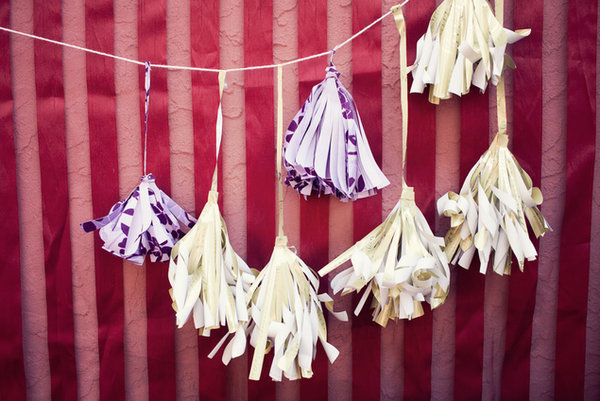 A DIY version of the popular decoration that uses left over wrapping paper is the perfect project to tackle before finally saying goodbye to the holidays. It would look amazing made in mass with your bridesmaids one evening.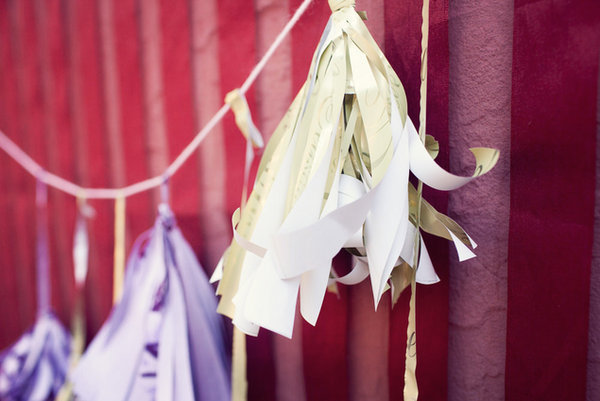 There are quite a few steps, but once you get a few of them down the process is very easy and quick!
Materials: 
Wrapping paper, a compass & scissors.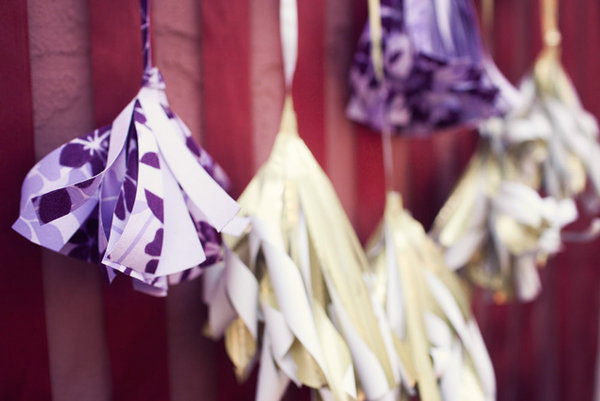 Directions: 
1. Using the back side of your wrapping paper, lay it out on a large, firm surface and with the compass fully extended, draw a light pencil circle.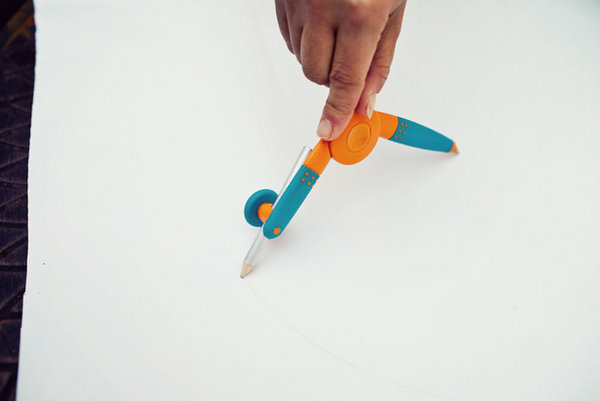 2. Cut out the circle along the outer line.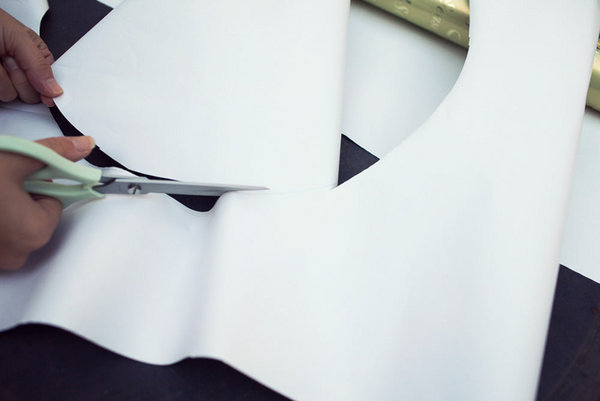 3. Next, you will need to cut into your circle, do not cut straight through the center. Instead, cut up and leave about 1 inch uncut from every side in the center.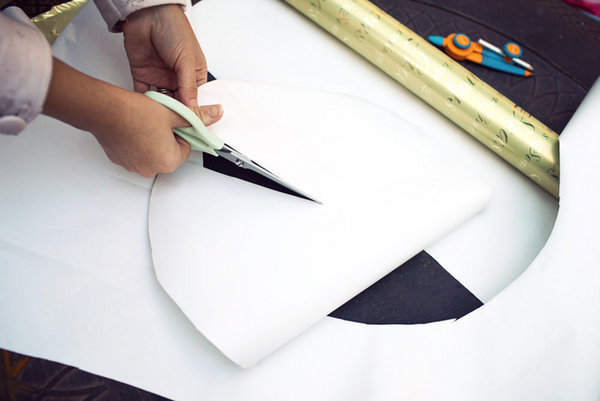 4. Cut the circle into 4th's and then cut each section into 8th's to create thin and even strips.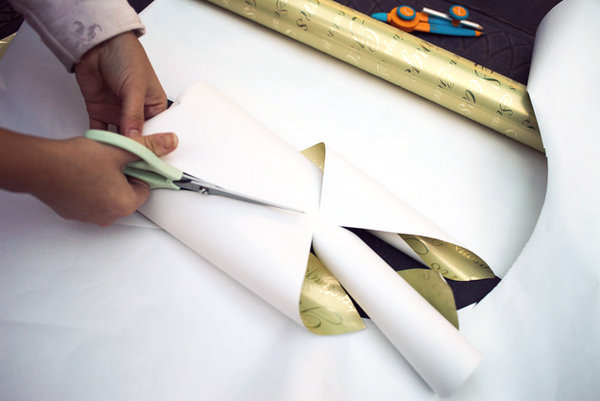 Cut, cut, cut!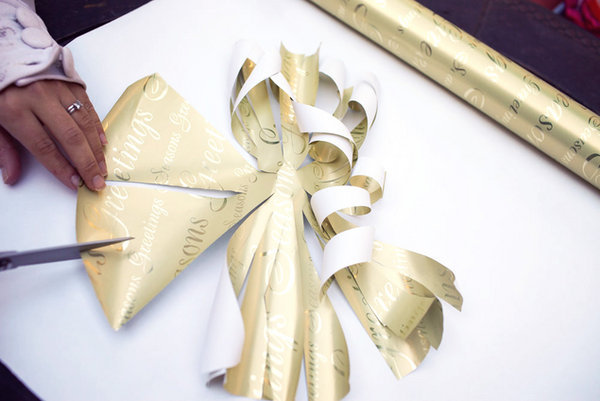 Cutting your topper.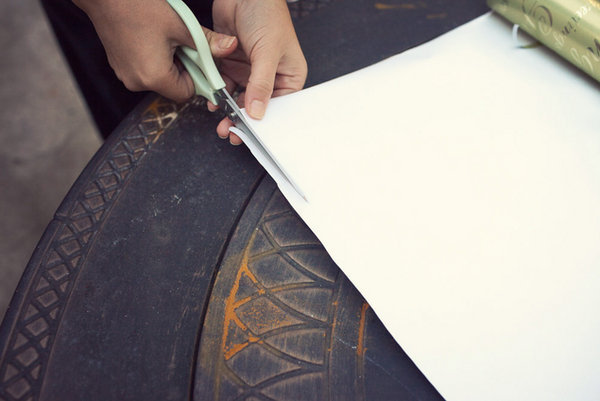 Fold the paper over, in half (right side facing out) and then turn the two sides back creating a pointed top.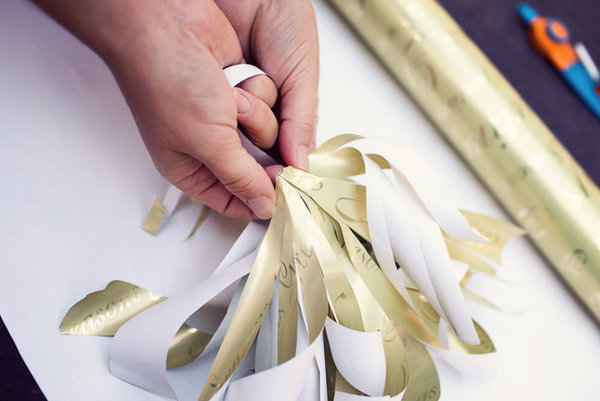 Using a small dot of glue, attach the thin strip to the top/back of your confetti, wrap around leaving adequate paper for hanging from the top.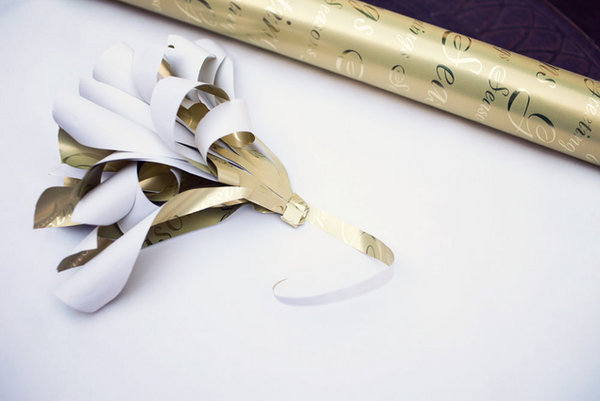 Hang over your choice of metallic string, yarn, or fishing wire.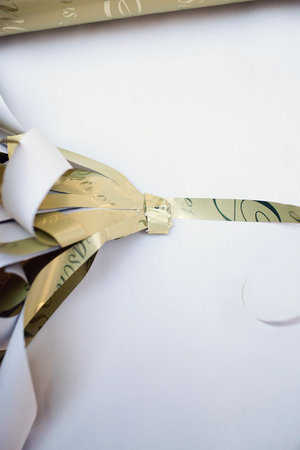 All done!