Photo By Chelsea Fuss
This centerpiece is stunning - mainly because of the vibrant blooms!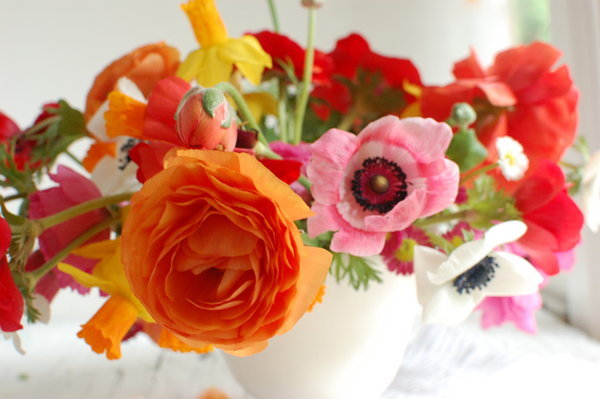 Materials:
10 red, white and pink anemones 
5 mini daffodils
8 orange, red, and white ranunculus (better if blown open)
Ranunculus greens and buds
English daisies in pink and white (cut from 2 plants)
Modern vase
Rocks
Chicken wire or a flower frog
Clippers
Directions:
First, fill the vase with rocks half way up the vase. Fill with water. Start filling the vase with stems. The rocks will keep the flowers in place and help you create the shape of your flower arrangement.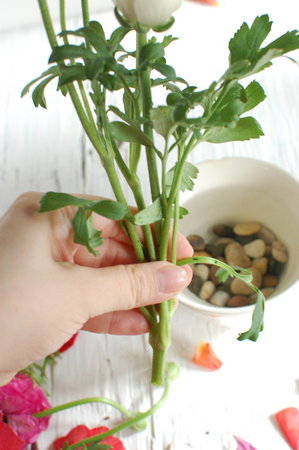 Try to create an "s" shape with greens and lighter flowers cascading to the right and diagonally across at the bottom of the vase.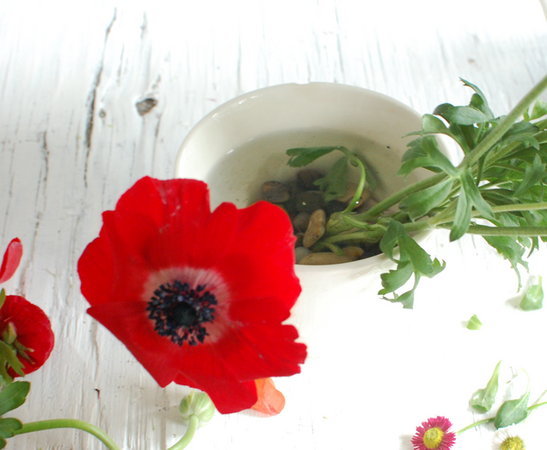 Place larger blossoms at the bottom of the arrangement and lighter smaller buds and greens towards the top.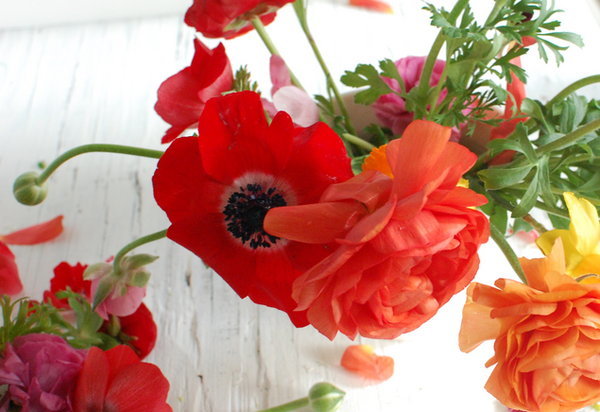 We added a table number made from a simple number sticker purchased at a grocery/drygoods store...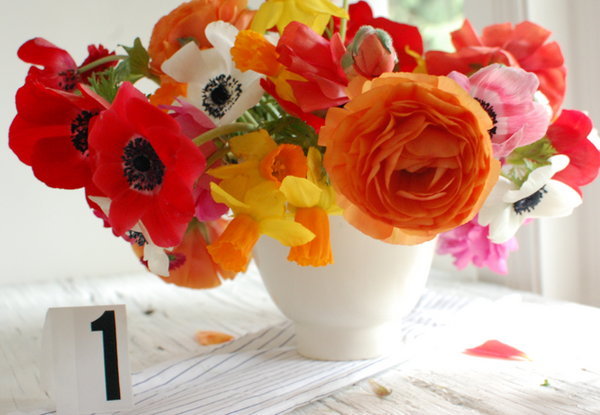 ... and a painted horse for some humor!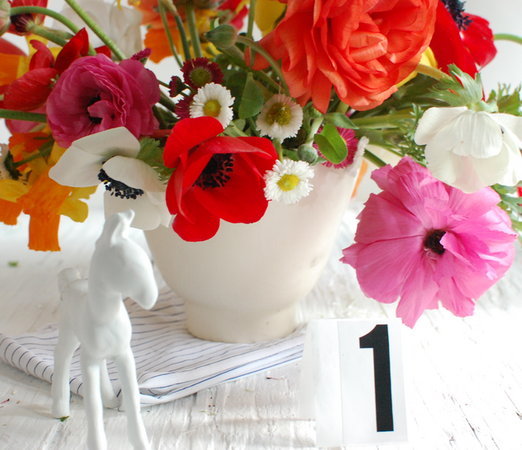 Tip: To make this arrangement more budget friendly, substitute more greens for flowers. The recipe is made of spring flowers. For a summer or fall version substitute with: dahlias (the single petaled varieties would work great), iceland poppies, garden roses, peonies, california poppies, daisies, roses.
Photo By Chelsea Fuss