Photos By: Chelsea Fuss
This is one of our favorite table settings ever - it's crisp, organic and lovely.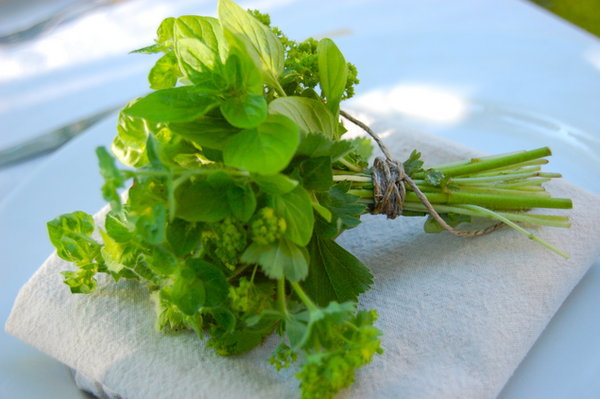 We love the idea of a green table in every sense of the word - stocked with cooking herbs on each guest's plate!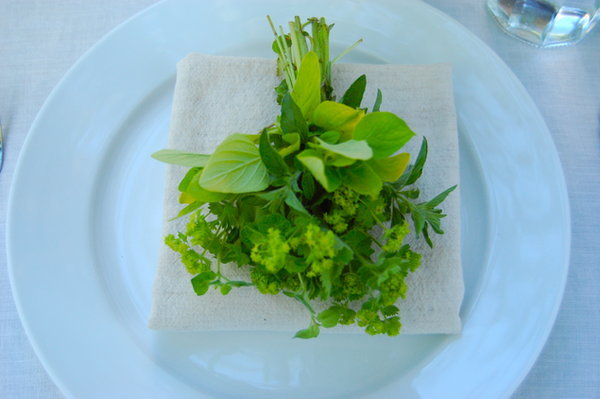 Recycled mason jars were used as glasses, while natural linens were draped over the table.
For centerpieces, large, inexpensive cylinder vases were covered in burlap.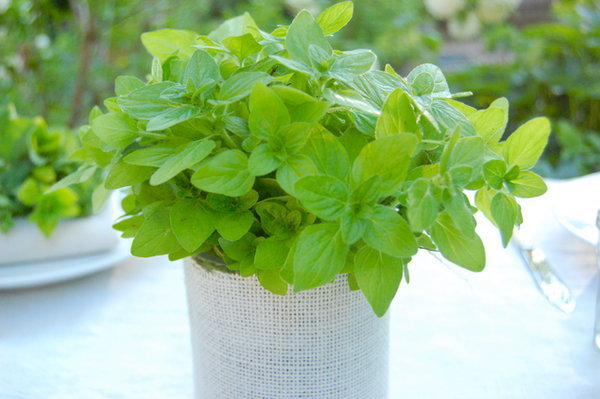 Each vase was filled with fresh-cut herbs.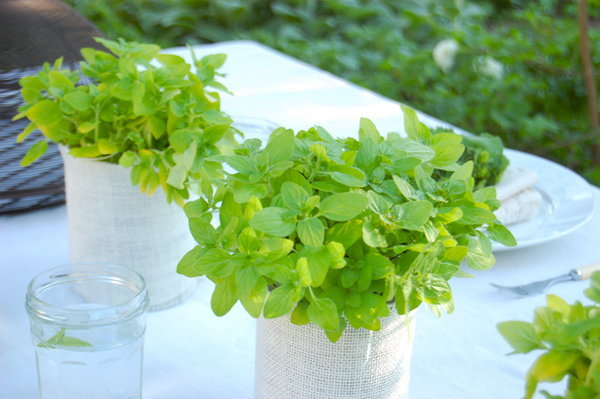 You could also use plants and just wrap their pots in burlap as well.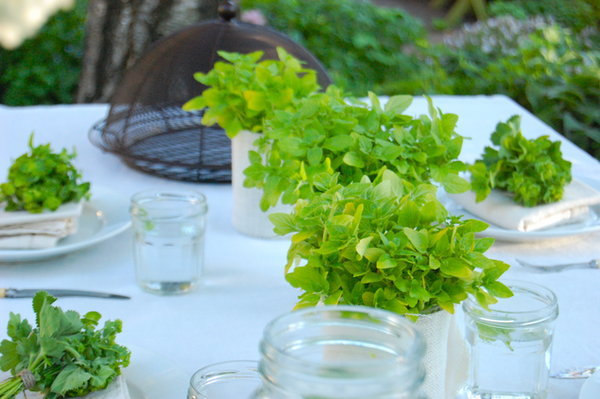 Garnish all of your food and beverages with herbs as well!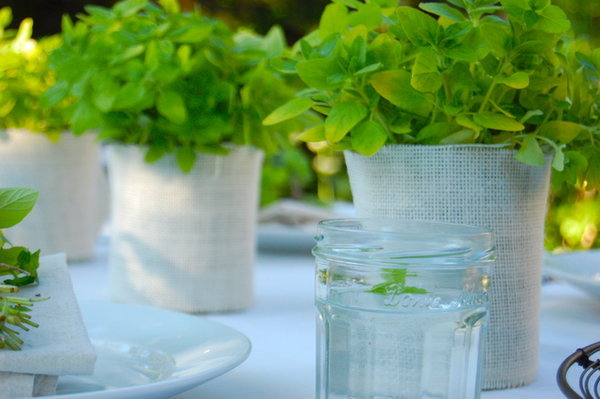 If you use fresh bouquets at your table, keep them in water until guests arrive.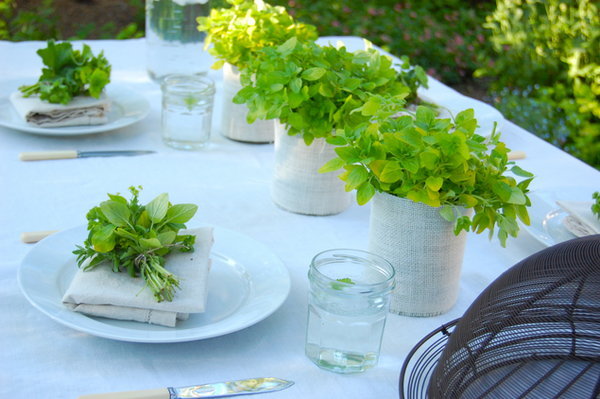 Flowers add the final touch.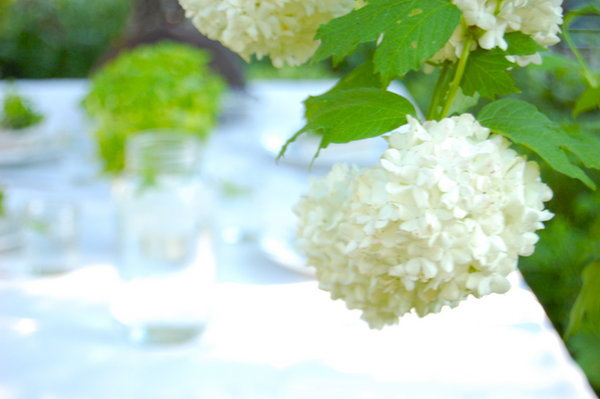 Your table is complete - and gorgeous.