Photos By: Katherine Chong
Are you a good baker? Then cut out the catering cost at your event and create your very own dessert table! With some jarred lemon curd, a quick swiss meringue and a torch, you can create lemon meringue tartlets in no time. Top them with some fresh blueberries and you have a dainty treat with a beautiful and natural color palette.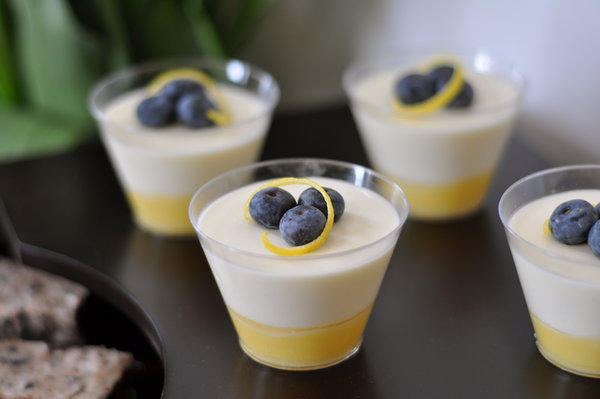 You can find pre-made pie or tart shells at just about any grocery store to save many steps. If you feel a bit uneasy about making meringue, use a packaged vanilla pudding mix to fill the shells, and top your tarts with some fresh fruit tossed in a simple syrup or apricot glaze.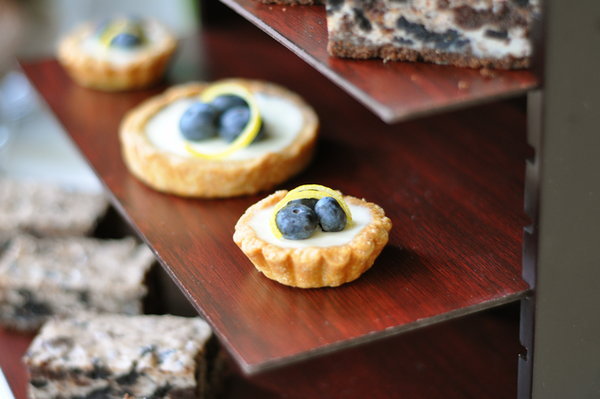 Besides mini-pies, here's another idea: Fill your own tall and slender shot glasses with store-bought crushed chocolate graham crackers, vanilla pudding made from mix, freshly cut bananas, and some whipped cream. Drizzle some caramel sauce on top and sprinkle on a few dark chocolate shavings for an ultra chic version of banana cream pie.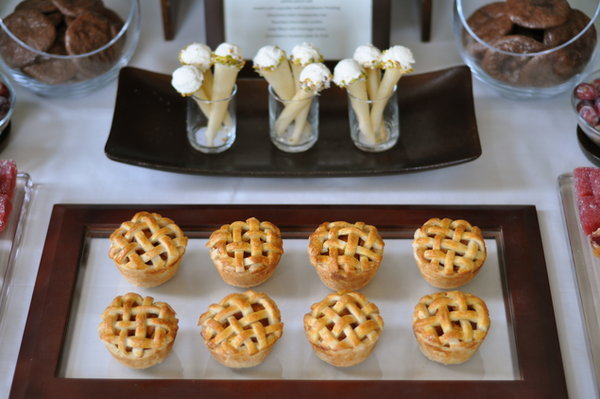 For a more personal touch, roll out some sugar cookies topped with a monogram motif in pre-made royal icing tinted with drops of food coloring to match your wedding colors.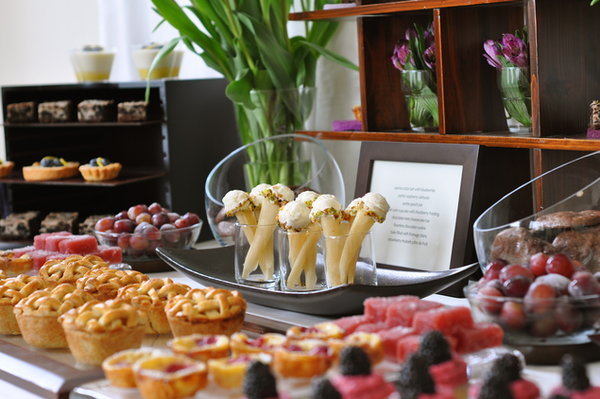 Get creative with lovely tulips or any other simple arrangement to accent your table.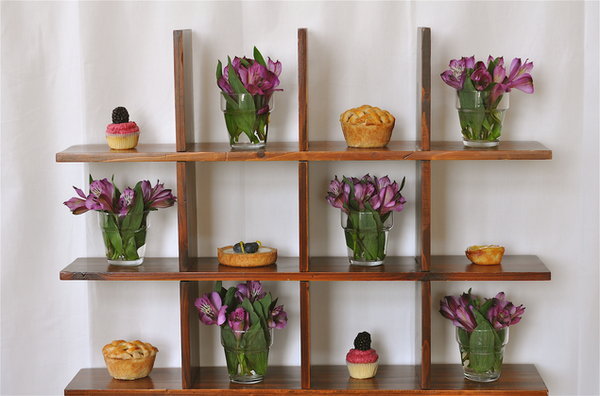 Use fruit in season -- summertime tarts will make everyone really happy!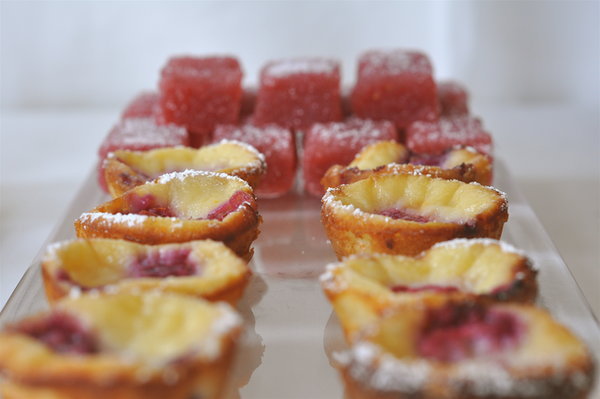 People tend to eat with their eyes, so elevate a plain brownie square with a little floret of espresso pastry cream, sprinkled with chopped almonds for a decadent take on mocha almond fudge.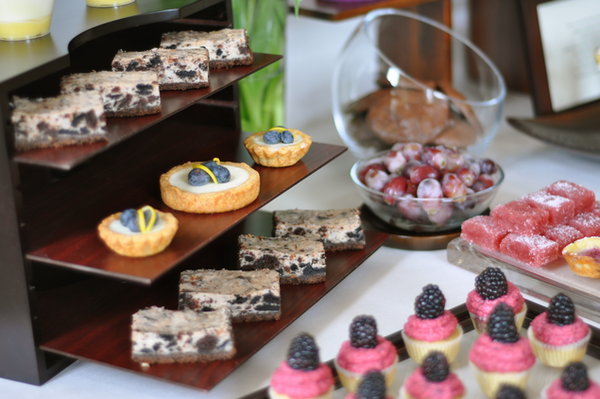 Even if your wedding is on a budget, your guests will be impressed with these professional-looking (and tasty!) DIY dessert creations