Photos By: Mary Swenson
It's so easy to create a winter table that's seasonal and festive, yet without too much kitsch or flash. Here's how we did it!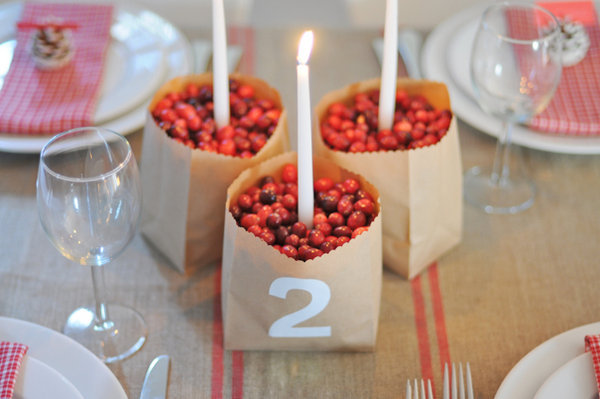 Tan, white and red make up the colors of our table, and all three are reflected in the table linens we chose. First, a plain white tablecloth covers the table, and then we topped that with a burlap and red striped overlay which adds a warm texture to our look.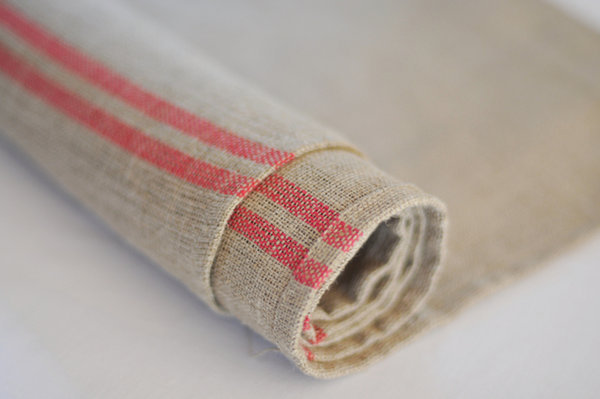 We made napkins from cheery red plaid fabric, and cut and folded them longer than average so that the ends could wrap slightly around the edges of the salad plate.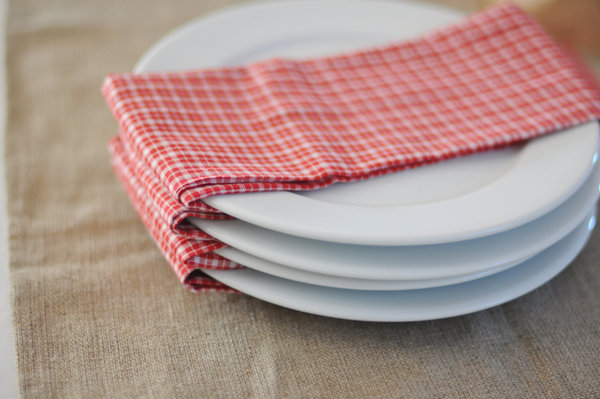 Pinecones make sweet and super-easy placecards, and add a natural element to the table. Use plain brown pinecones, or ones with a bit of faux snow sprayed on them. We simply cut small rectangles of cardstock and used rubber stamps gently dipped in white acrylic paint to write the guest name on each one.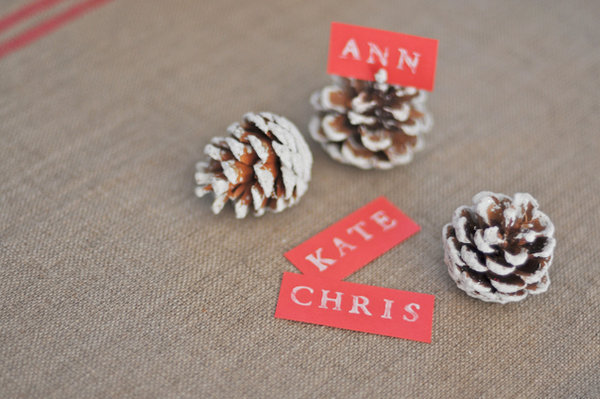 Stout pinecones work especially well to hold a name tag, but using a dab of glue to adhere the card to the pinecone will also do the trick.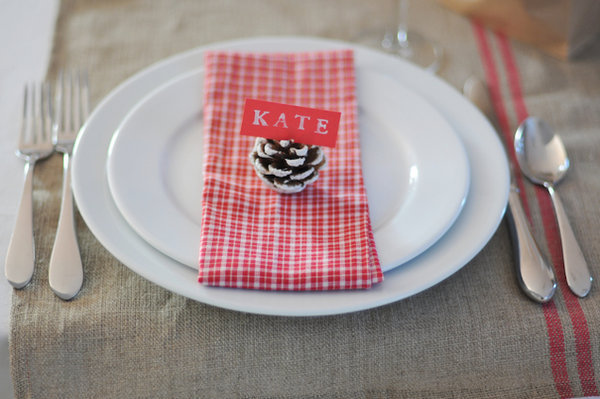 The place settings are simple and classic, without looking overly "done", and help make the table look inviting.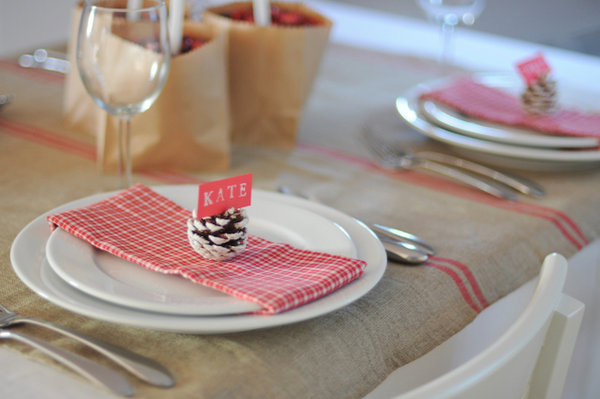 For our centerpiece, we stuck with our "simple" mindset and filled 3 brown bags with fresh red cranberries, and used a white vinyl number sticker on one of the bags as a table number.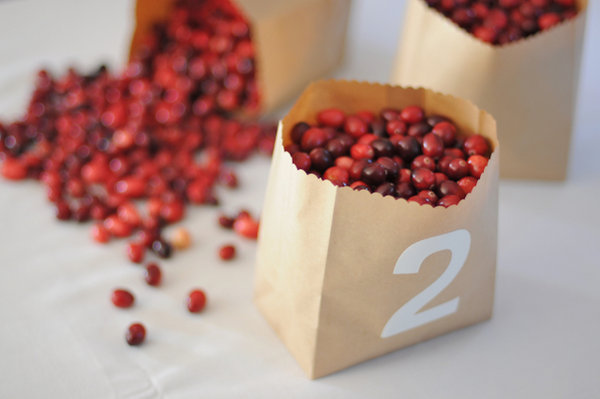 We gathered the three filled bags in the center of the table, and stuck a thin white candle taper in the middle of each bag.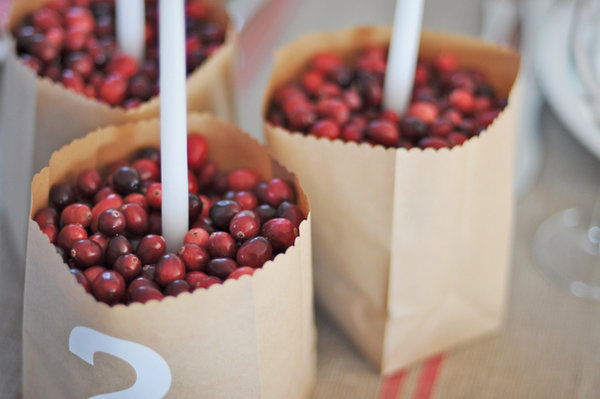 The gorgeous color of the cranberries is a perfect shade of red for our table, and using them in our centerpiece makes it a totally unique (and inexpensive!) way to decorate the middle of our table.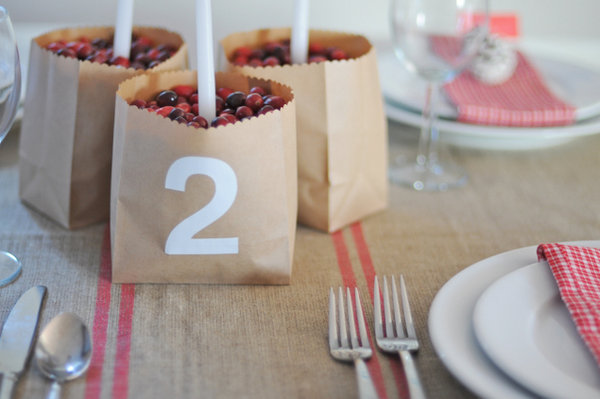 Last but not least, our favors also got the stripped-down treatment. We filled mini-paper bags with handmade treats (oatmeal cranberry cookies, anyone?) and tied the tops up with red and white baker's twine. Display on a tray so your guests can take home a sweet reminder of your special day!