Photos by Jordan Ferney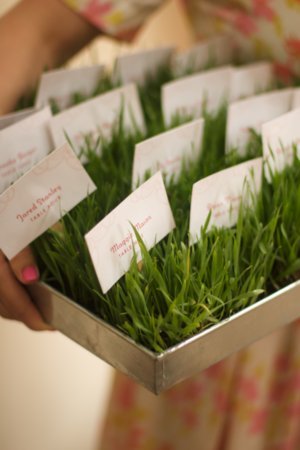 Supplies:
1. Metal Zinc Tray 14"x14"($10)
2. Wheat Grass Seeds($4) 
3. Potting Soil ($8)
4. Gravel for Drainage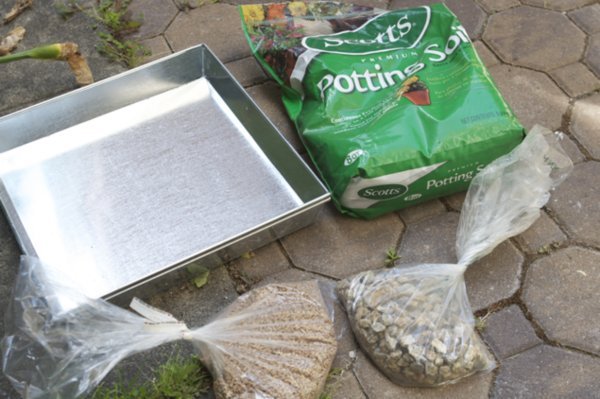 Step One: Put a layer of gravel to help with drainage. The metal tray we used did not have built in drainage so the gravel helps with that.
Step Two: Put a layer of soil on top of the gravel, make sure you leave 1/2" of the metal vessel showing.
Step Three: Put a generous layer of seeds down, make sure it is even up to the edges.
Step Four: Cover the seeds with a .25" layer of soil. Pat down.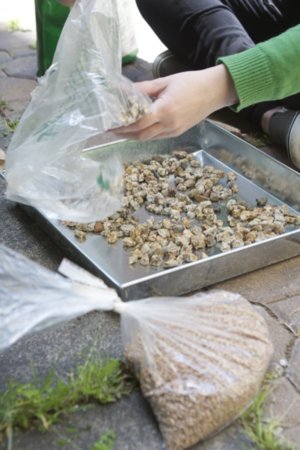 Step Five: Water the seeds with a gentle flow of water (either a watering can or a paper cup with holes punched in the bottom)so the seeds aren't washed around. Keep in a sunny area and water daily, keeping the soil moist. Grass should be ready 7-10 days after planting.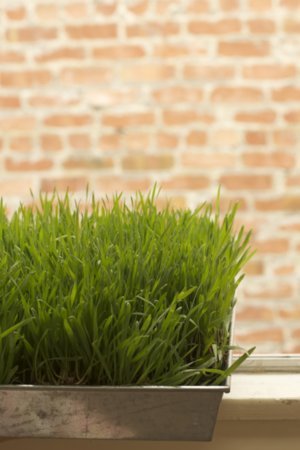 This gorgeous wheat grass is 14 days old.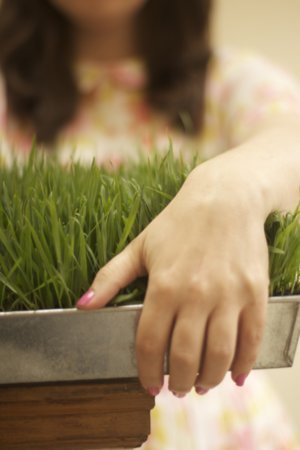 The grass will eventually look overgrown so you'll want to test it in advance of the big day so you'll know what works best for you.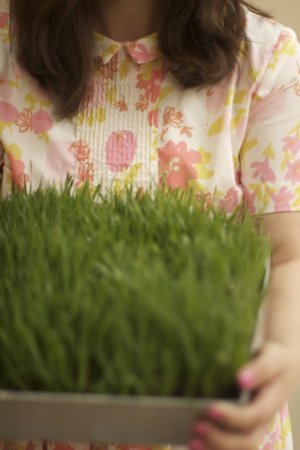 Wheat grass is an easy way to liven up a spring or summer event. You can use it for seating cards or even incorporate it into centerpieces.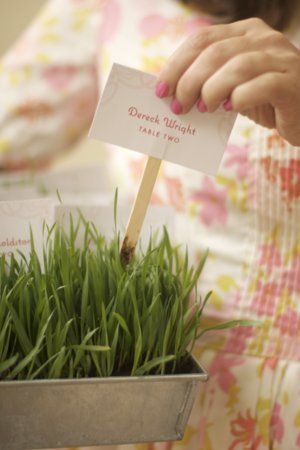 For the seating cards, you will need the cards and popsicle sticks ( $2 from a craft store).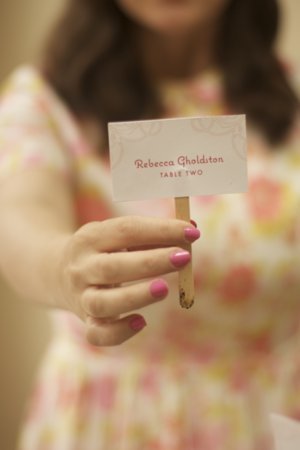 Wheat grass seeds can be bought at a health food store like Whole Foods. If after a week of growth you notice bare spots you can move the grass that is full around to cover it and give it a few days to grow in.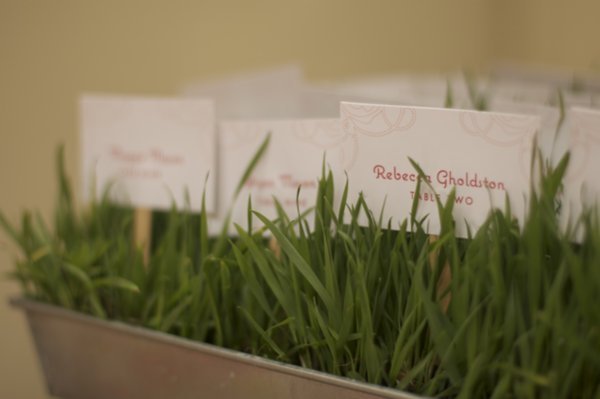 Voila! Your gorgeous DIY project is done!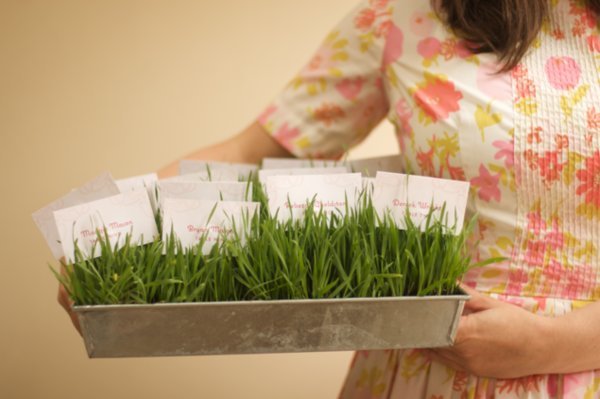 This seating card display costs under $25.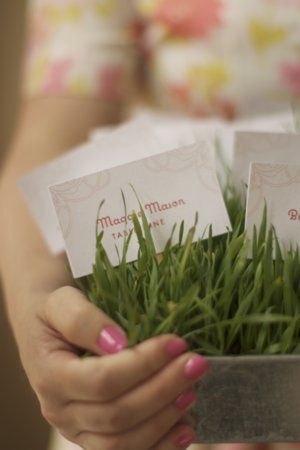 Happy DIYing!