Photos by: Chelsea Fuss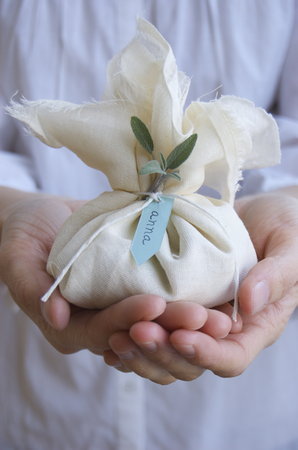 Edible favors are our favorite! First, grab some healthy almonds or any other type of nut!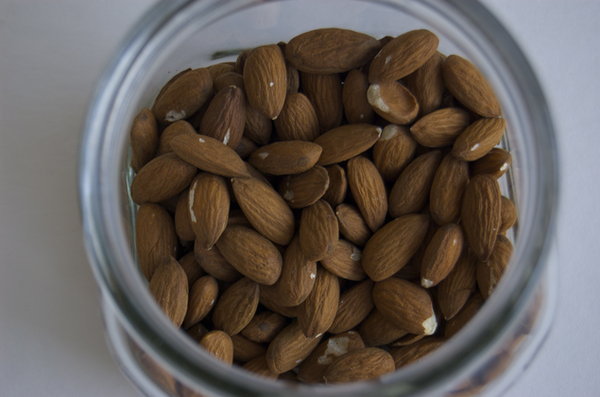 Cheesecloth is an amazing choice to wrap them in -- cut them into 4 inch by 4 inch squares, then tear the fabric for a rustic look.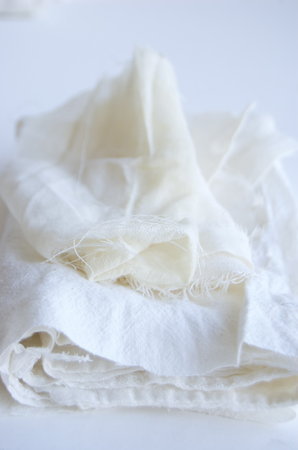 Make sure you purchase some Muslin Fabric to wrap your nuts in. Cut them into the same dimensions as the cheesecloths.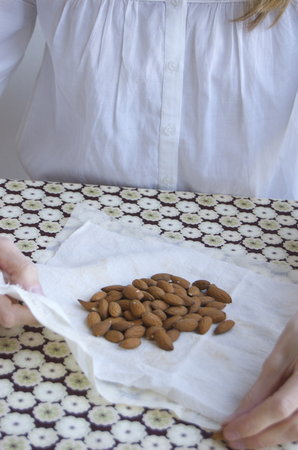 Find some sweet tags to address your goodie bags, These are from Martha Stewart Crafts.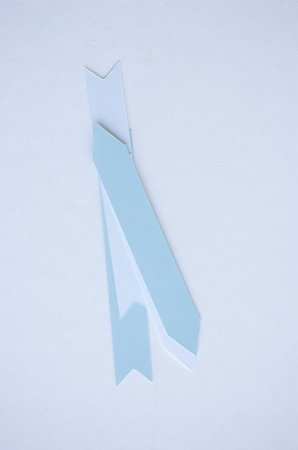 Tie together with some simple string!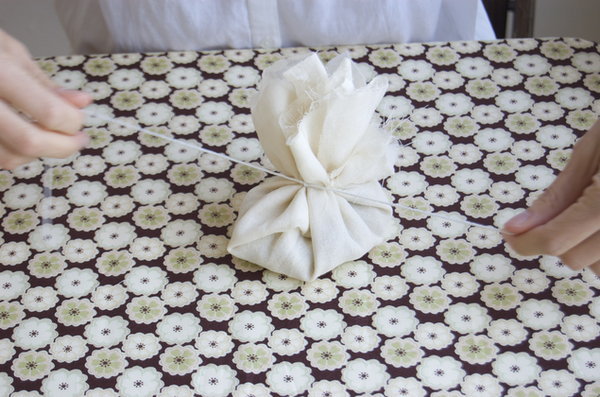 Voila! You are nearly done!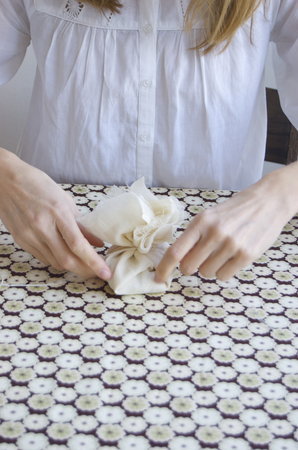 Label your tags.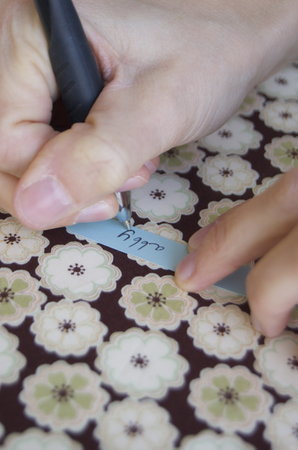 Add tags and a sprig of sage (or another herb of your choice.)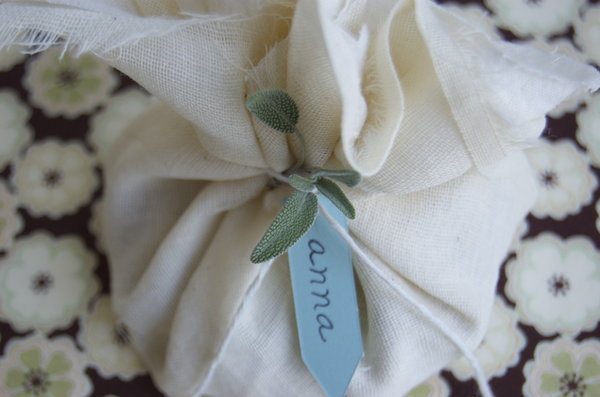 Your sweet almond favors are done.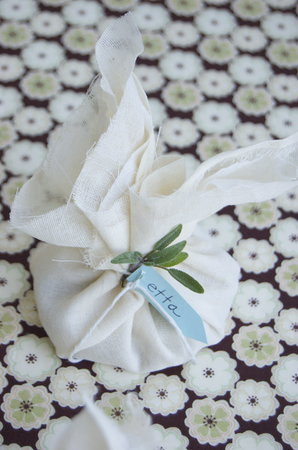 If planning a green wedding, these are the perfect choice to compliment your day. 
(Photos taken at The Ace Hotel Event Space)