Photos By: Mary Swenson
Materials:
• A rectangular piece of Styrofoam, found in the floral section of any craft store (make sure it's at least 4 inches deep, so that it can stand upright on a table)
• Fabric to cover the foam (we used white linen)
• Ribbon
• Ball pins
• Seating cards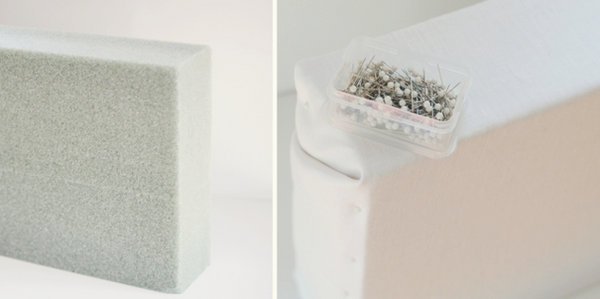 First, cut the fabric to size, making sure that it fully covers the front, back, and sides of the your piece of foam. Iron the fabric to remove any wrinkles. Cover the foam with the fabric, making sure to pull it taut to eliminate any bumps and to keep it tight against the foam. Use the pins to secure the fabric to the foam.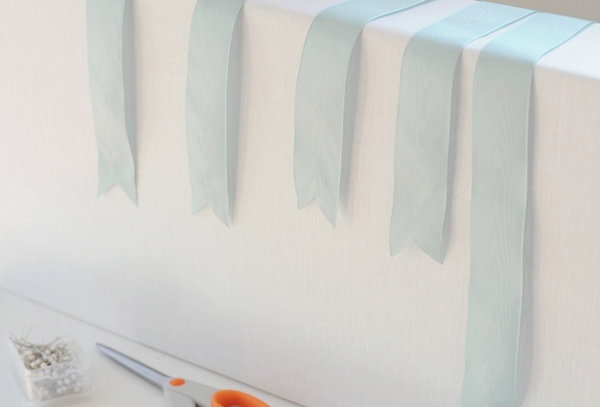 Cut ribbon pieces just long enough so that they come to the bottom of the rectangle when they hang over the top, and notch the ends for a nicely finished look. Then, postition the ribbons so that they are spaced an equal distance apart along the rectangle. Pin the ribbons in place to the back of the foam.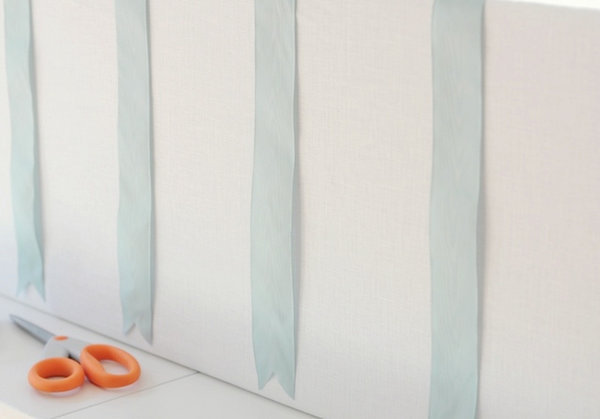 Print out your escort cards onto cardstock and cut them into equal sizes; or, buy pre-cut cards and hand-write the names and table numbers.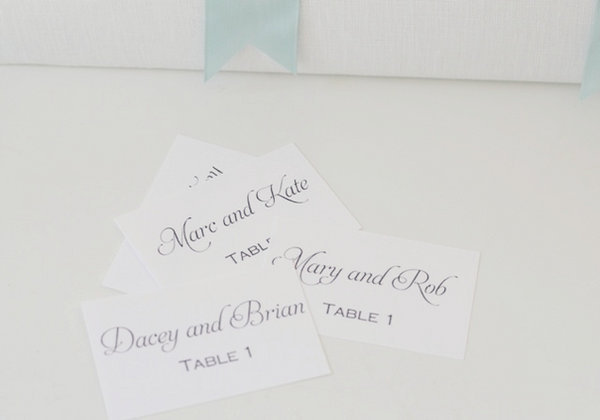 Pin the cards along the ribbons, keeping an equal distance between each card. Make sure to leave each pin sticking out a bit so that it's easy for guests to remove their card from the board.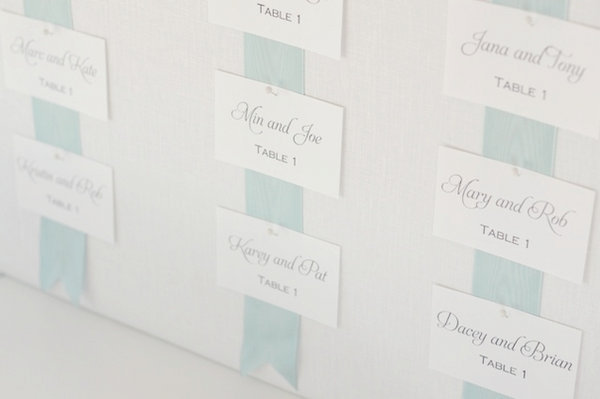 Not only is this board a simple, elegant, and budget-friendly way to display seating cards (and its colors can be easily customized to coordinate with your event)...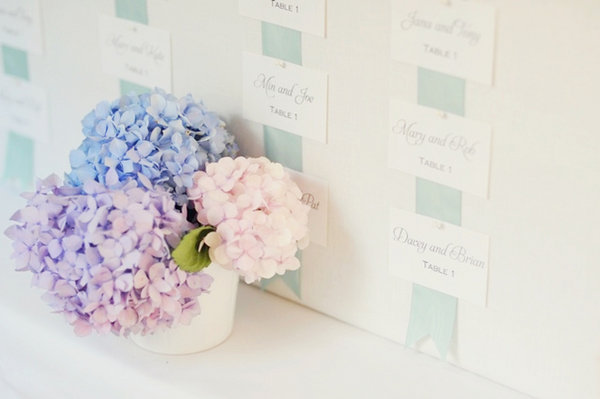 It's also a space-saver: since it's a free-standing piece, it takes up just a fraction of the table space you'd use if you layed out the cards on top of the table!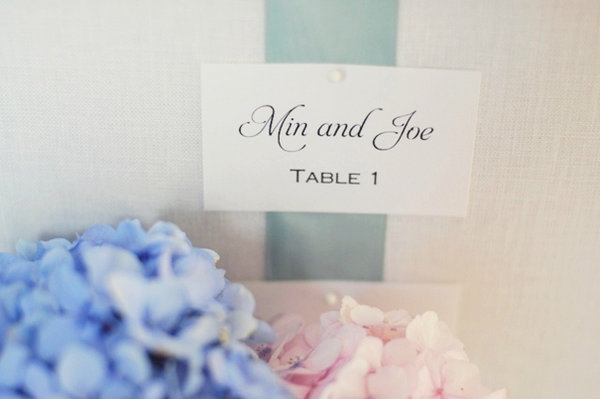 Voila! Your escort card display board is gorgeous!