Project and Photos by Brittni Mehlhoff
Save money on wedding flowers by making the groom and groomsmen boutonnieres on your own. Using a combination of flowers from the grocery store and a few silk leaves, you can create these festive fall boutonnieres for about $3 a piece.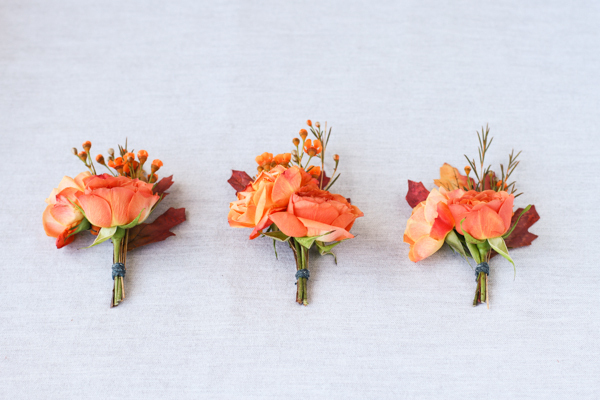 Aside from being inexpensive, they're very easy to make. It's a great activity to get bridesmaids involved in too, so you don't have to worry about a thing.
Supplies:
Spray roses in fall colors (orange, mustard, or burgundy)
Silk fall leaves
Orange wax flowers
String or twine
Scissors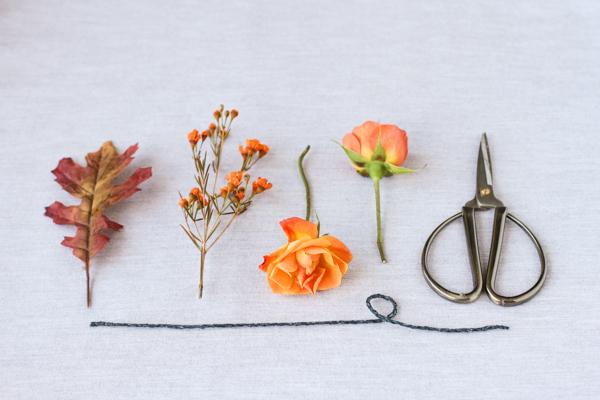 How-To:
1. Start by cutting the bottom of the silk leaf away to create a smaller leaf with with a longer stem.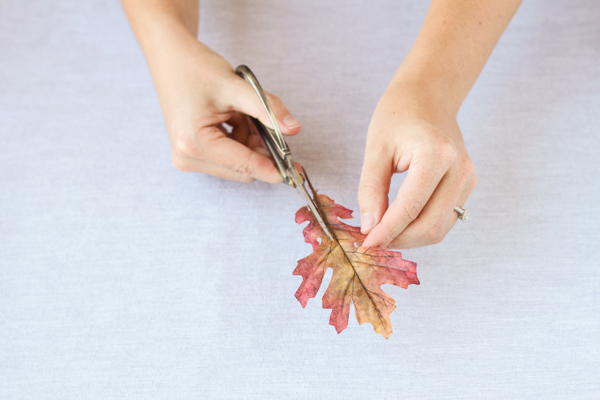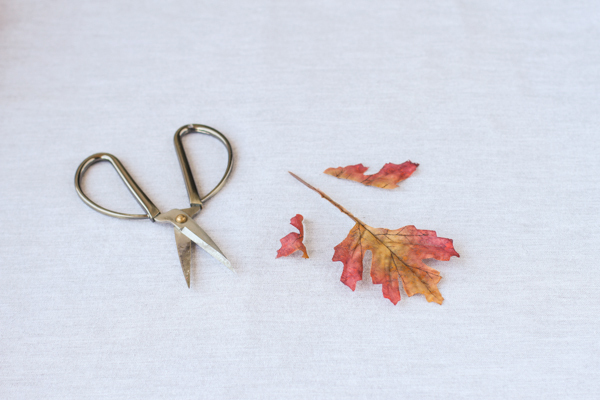 2. Then cut a small sprig from a larger wax flower branch and remove any flowers that are at the bottom of the stem.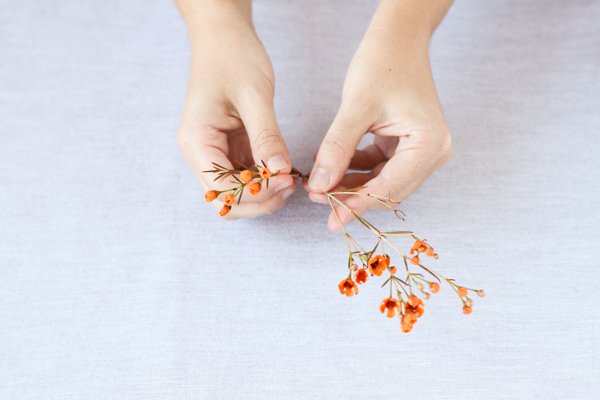 3. Add the wax flower on top of the silk leaf, allowing the tip of the wax flower to rest just above the height of the silk leaf. Pinch with your fingertips just below the base of the leaf and wax flower bunch to hold everything in place while arranging.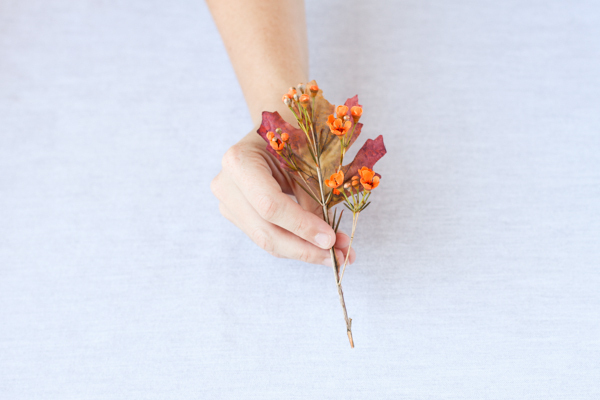 4. Next add your spray roses at varying heights, allowing the wax flowers to peek through above the rose blooms.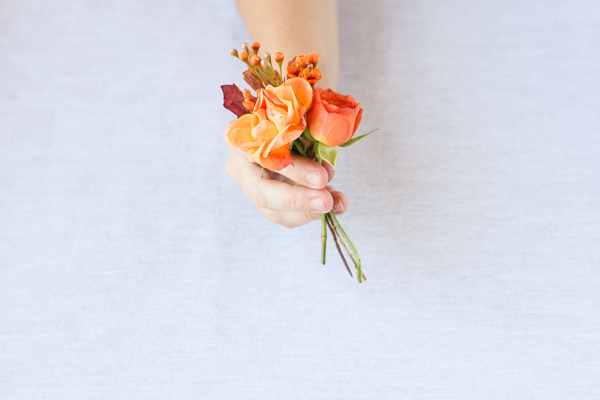 5. Using a piece of string or twine about 8 inches long to make wrapping and tying easier, wrap the string around all the stems tightly three or four times. Then tie a double knot in the back before cutting off the excess string.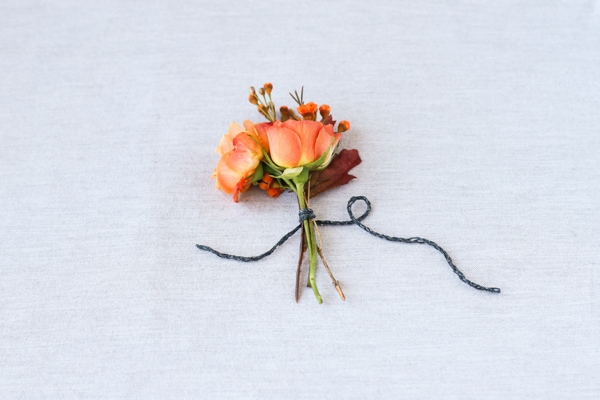 6. Now cut the end of all the stems to the same length about 1/2 - 1 inch below the wrapped string.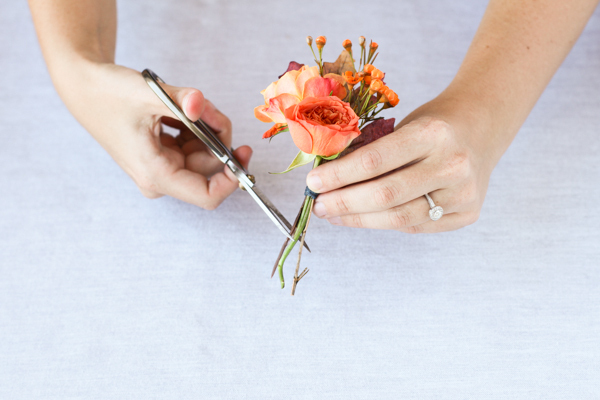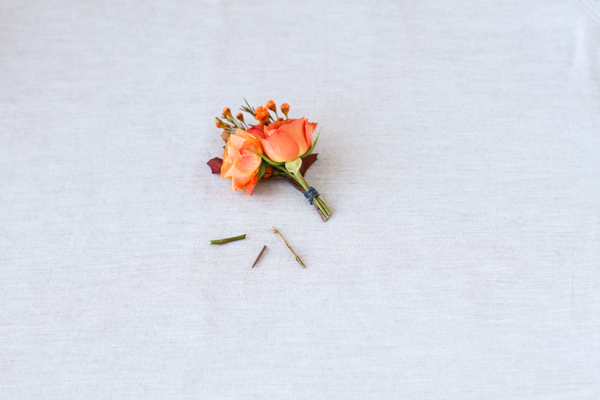 7. Add a small amount of water (less than an inch) to short glasses to keep boutonnieres fresh for up to 24 hours until the big day. Attach bout to lapel with a straight pin before the ceremony.