Photos By: Chelsea Fuss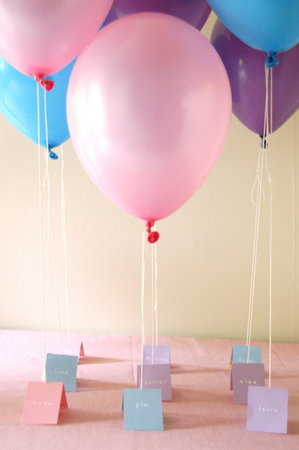 You'll Need: Candies (to use as paper weights), balloons, strings, pens and parchment paper.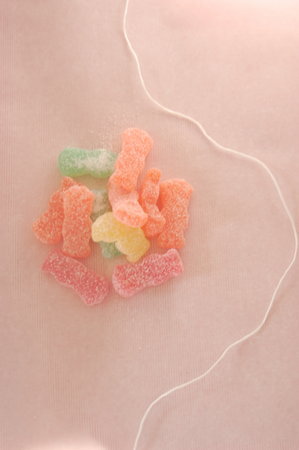 So our name cards don't fly away, we wrapped the candies in parchment paper and tied with a string.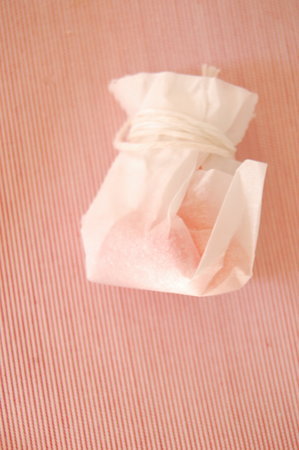 For a striking visual display, pick a color scheme of 2 or 3 colors to buy the balloons in.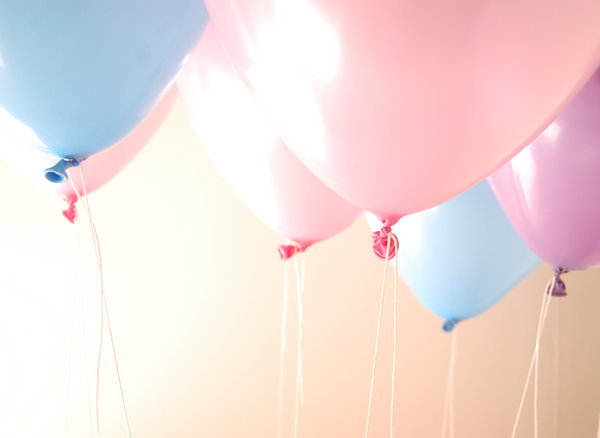 We made place cards with a paper cutter and bone folder (about 2" by 3"). We wrote names and table numbers with a white pen and then created a small hole in the top of the card.
Next, we took the string that was tied to the balloon and pushed it through the hole in the card, then tying the string to the weight.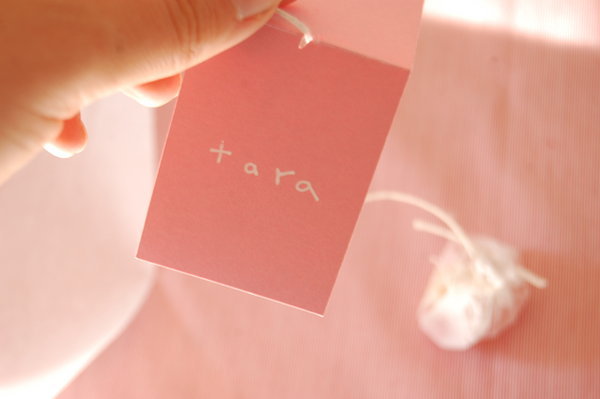 Guests will carry balloons to their tables (creating a lovely scene!) and then the balloons will serve as table decorations.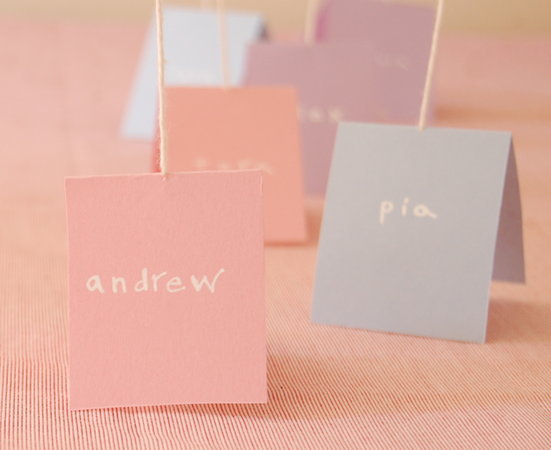 Display the balloons at different heights. They are a perfect way to ensure your reception will be off to a fun-filled start!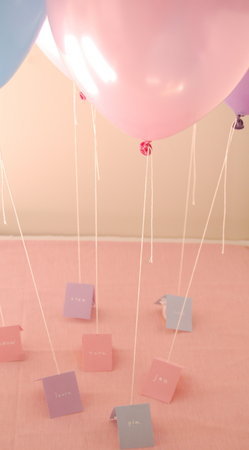 Photos By: Chelsea Fuss