Project By: Janie Medley
Photos By: Marvelous Things Photography
An easy and beautiful way for your guests to find their seating assignments, this escort card display board can be made with brightly colored carnations!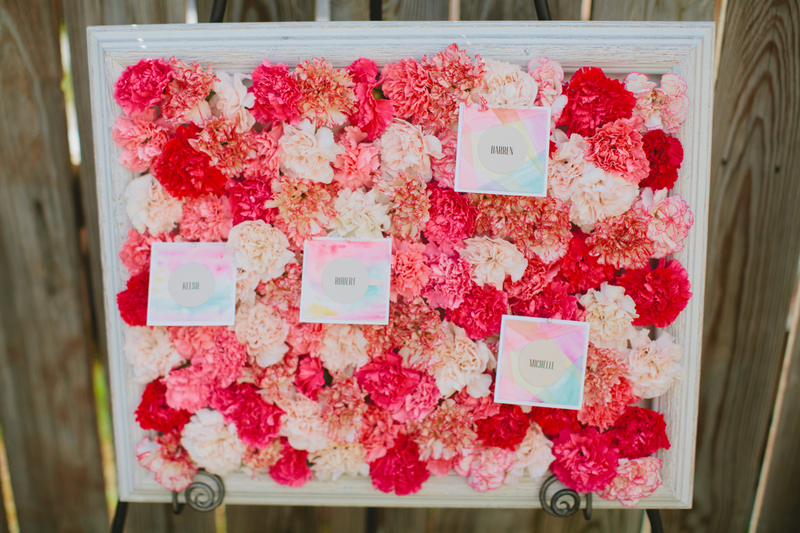 Materials
Carnations (I used a mix of different shades of pinks – carnations from Fifty Flowers)
Picture Frame
Foam Board
Pearl Pins
Duct Tape
Easel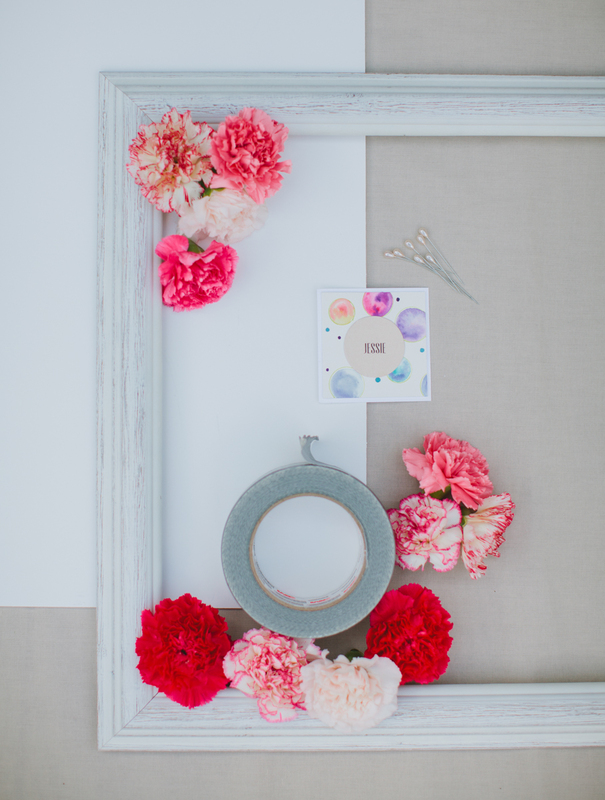 Step One
Place the frame over the foam board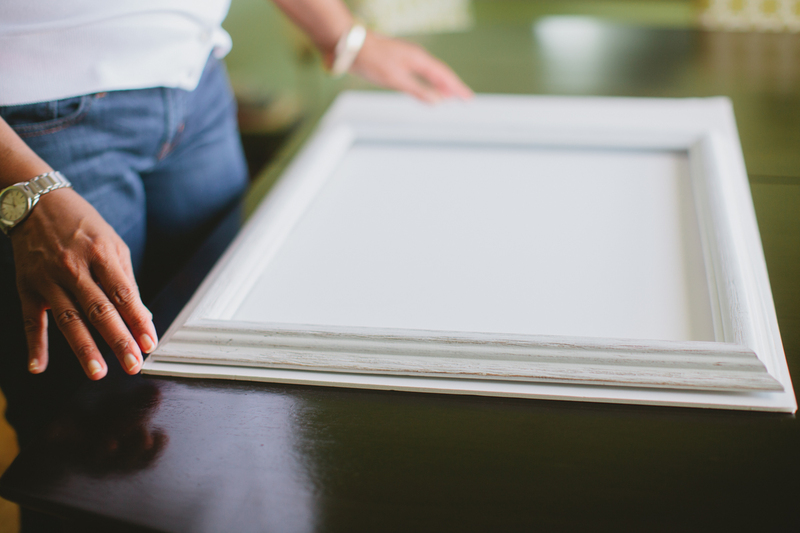 Step Two
Starting with the sides, cut the board down to the size of the picture frame.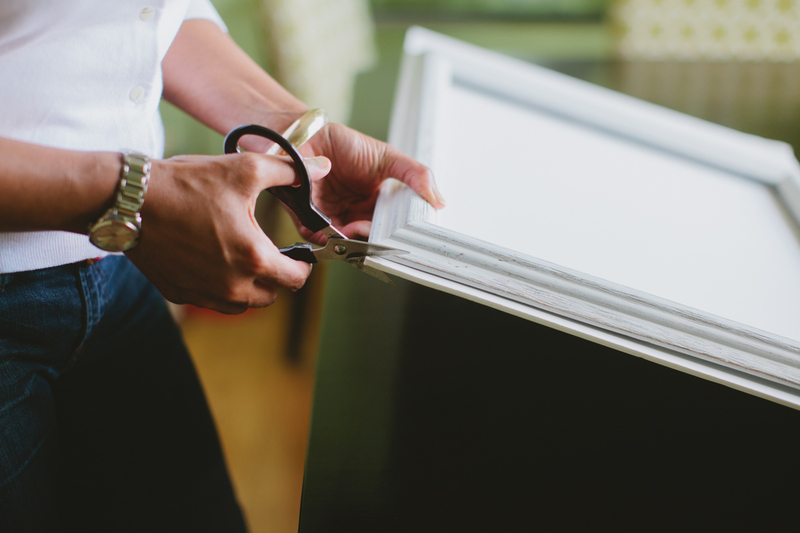 Step Three
Tape the foam board to the back of the picture frame with duct tape.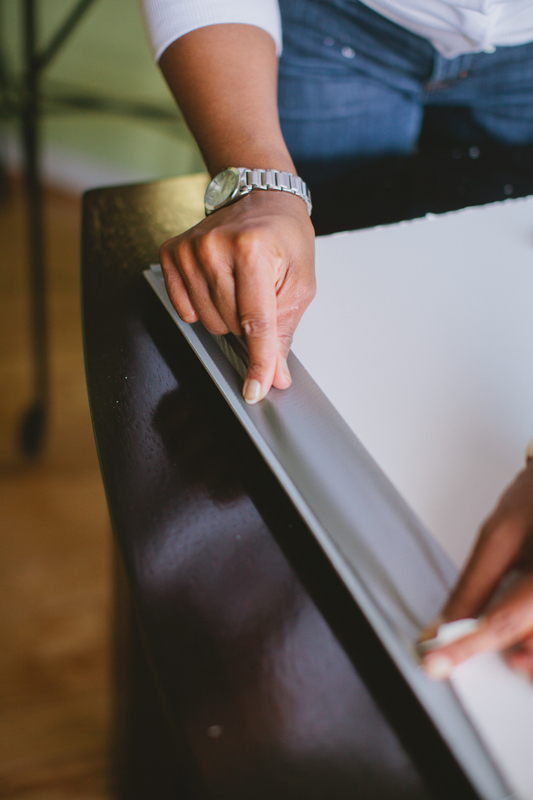 Step Three (cont). 
Here's the completed frame!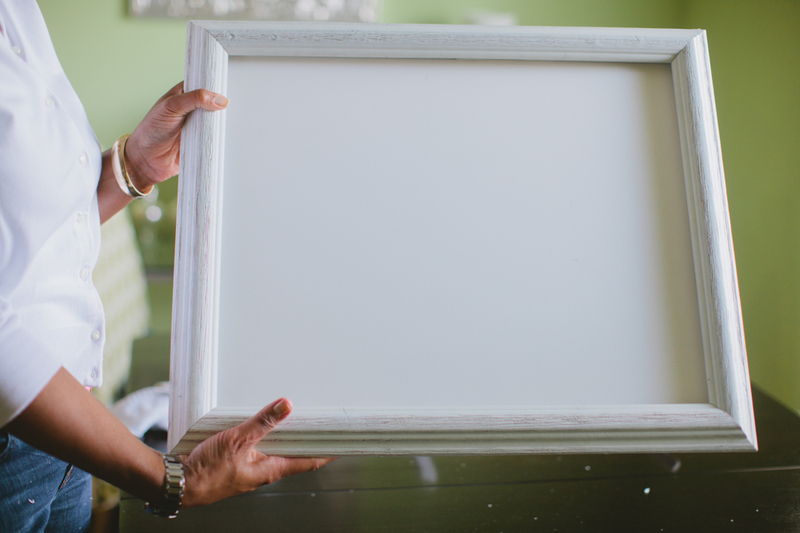 Step Four
Cut the stems off the carnations.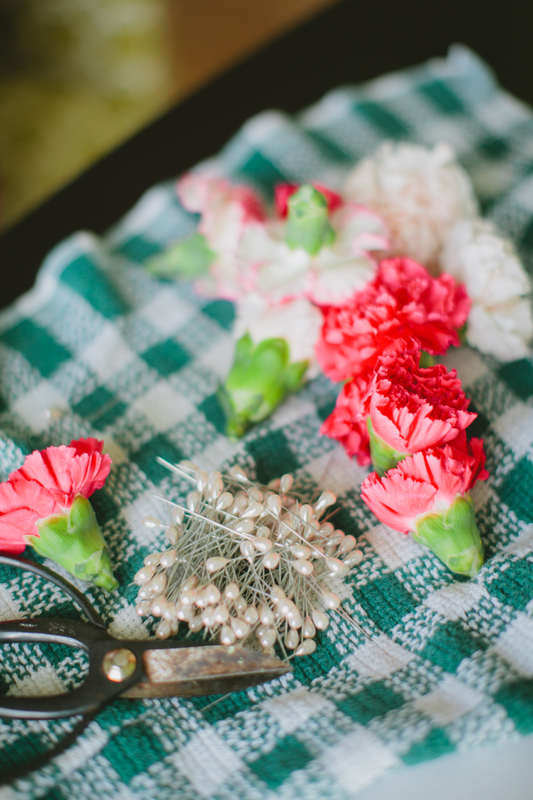 Step Five
Place the frame on the easel and insert the pearl pins through the middle of the carnation head to attach them to the board.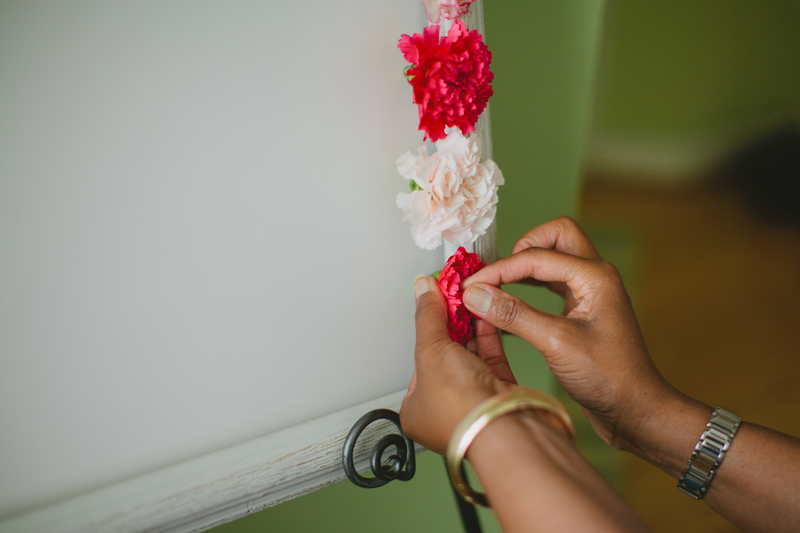 The completed board is so colorful and pretty!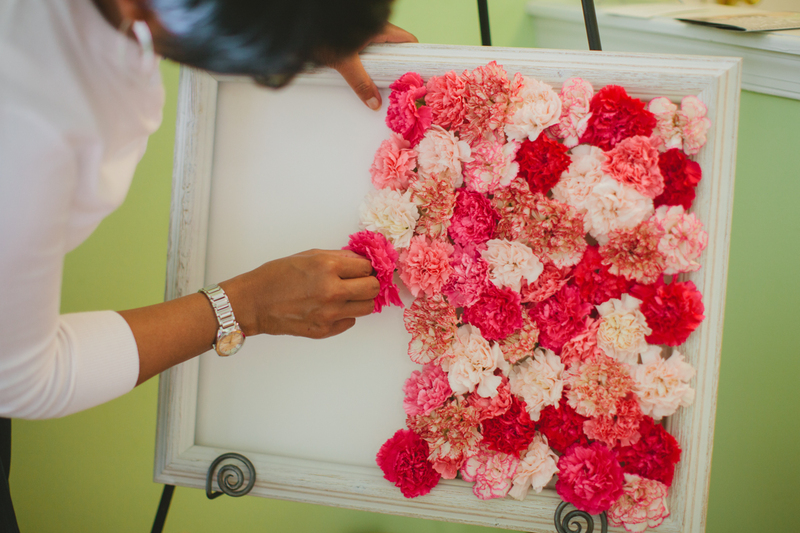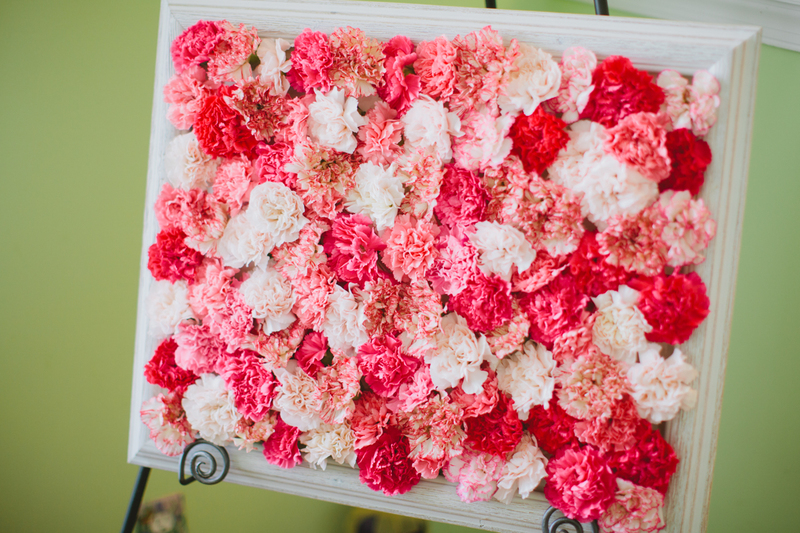 Step Six
Finally, attach the escort cards to the board with a pearl pin.