Pop the question to your bridesmaids with these teeny tiny gift boxes, with a surprise message (and gift) inside.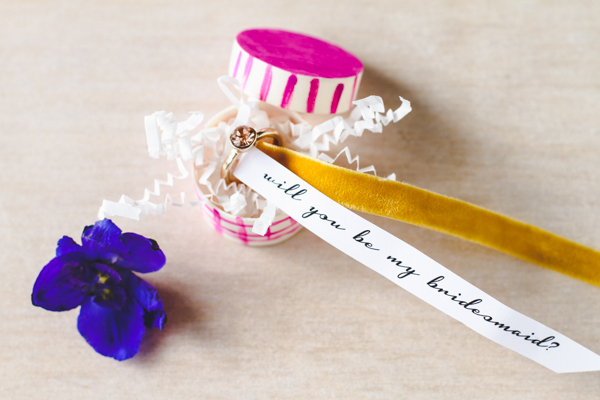 This DIY will help get your potential bridesmaids excited for the big day and you can customize the painted birch boxes to your wedding colors in a pinch. This is a great way to give bridesmaids a piece of jewelry, like a ring, that they can wear to the wedding and cherish long after you say, "I do".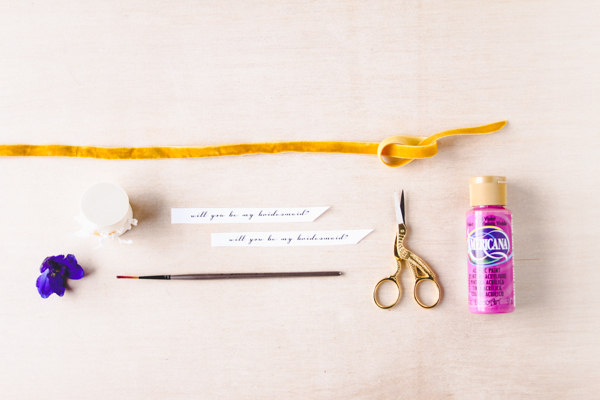 Materials: 
Small Round Birch Craft Boxes
Acrylic Paint
Paint Brush
'Will You Be My Bridesmaid' print outs
Crinkle Paper
Scissors
Velvet Ribbon
Fresh Flowers, like Delphinium (optional)
How To: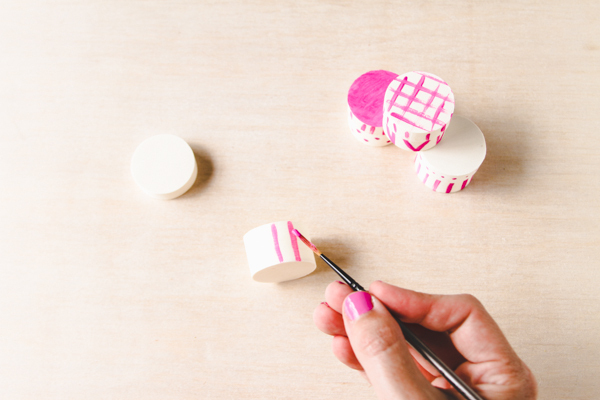 1. First, paint the base and lid of the box with acrylic paint in fun patterns and shapes. Wait for the paint to dry.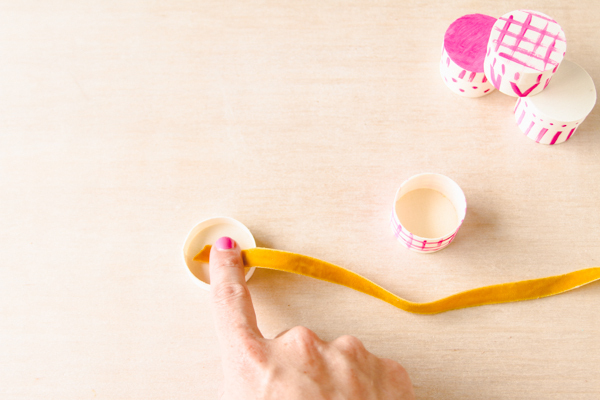 2. Next, cut a piece of velvet ribbon between four and seven inches long, and glue one end to the inside of the lid.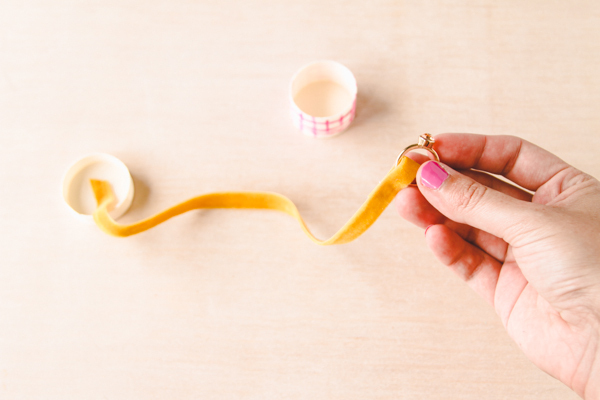 3. Wrap the other end of the ribbon through the ring and glue the loose end further down on the back of the ribbon. This will create a secure loop to hold the ring, so it doesn't fall out of the box. It will also lift the ring from the box when the lid is opened.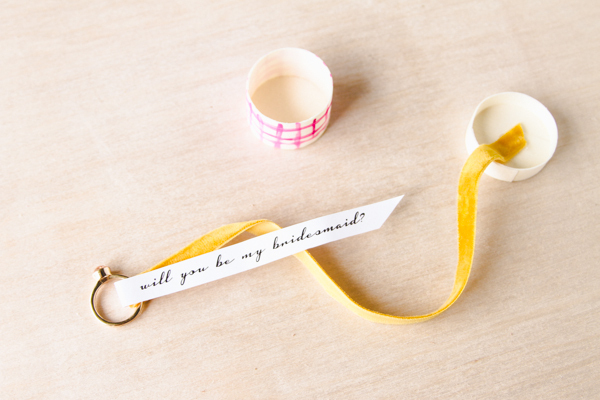 4. Next, add a strip of paper to the the ring and ribbon that pops the question. You can create these strips very easily with your home computer and a printer. The font used in the example is called Housegrind and is free for personal use,
right here
.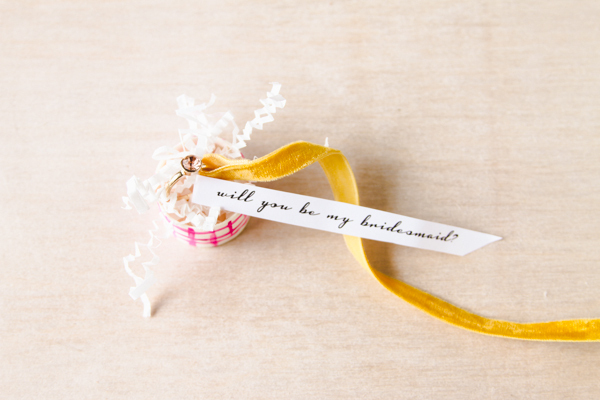 5. Lastly, add crinkle paper to the box and nestle the ring inside before tucking in the ribbon and paper message and putting the lid back on. Present as a gift to your potential bridesmaids and cross your fingers.