By: Danyelle Mathews
Your wedding is a special day for you and your closest friends. Why not put a bit of extra thought into how you ask your besties to be your bridesmaids?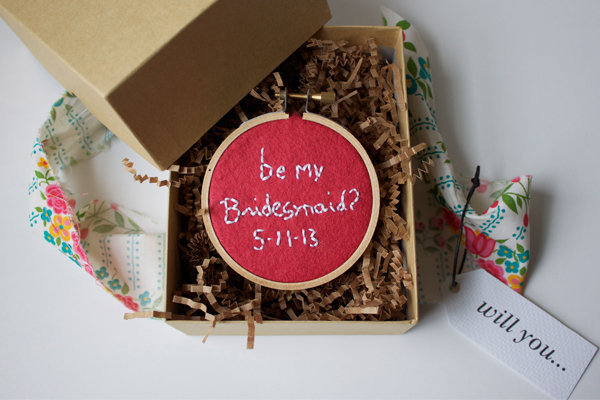 Materials:
wool felt
small embroidery hoop
thread 
needle
pencil
scissors
glue gun
glue stick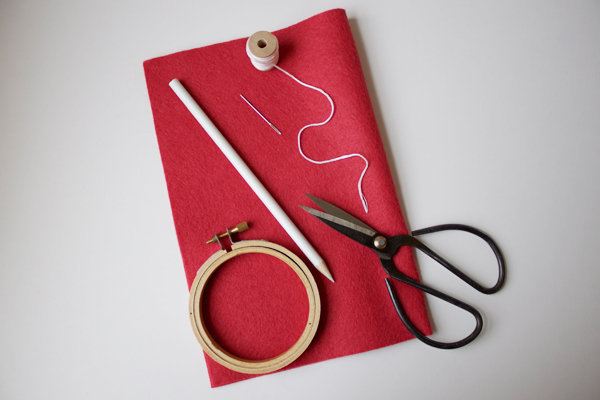 Step One
Place the felt into the embroidery hoop and begin stitching. You can freehand the lettering, just use a lightly colored pencil to write out your message onto the felt. The thread will cover it when you're finished.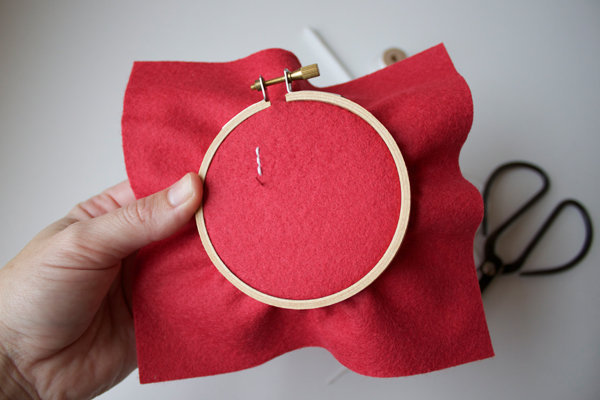 Step Two
Tie off any loose thread ends on the back
Step Three
Trim the felt, leaving about 1/2" around the diameter of the embroidery hoop.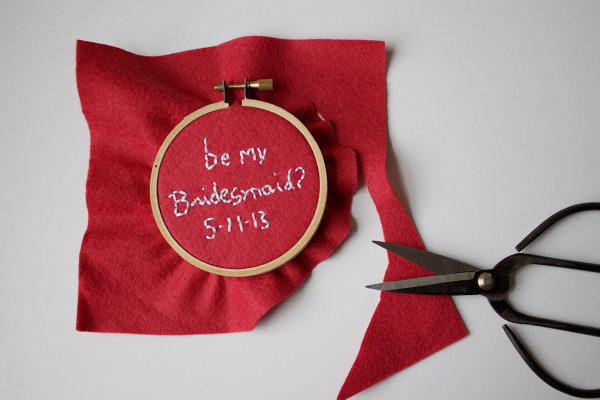 Step Four
Using your glue gun, secure the excess felt to the inside of the hoop.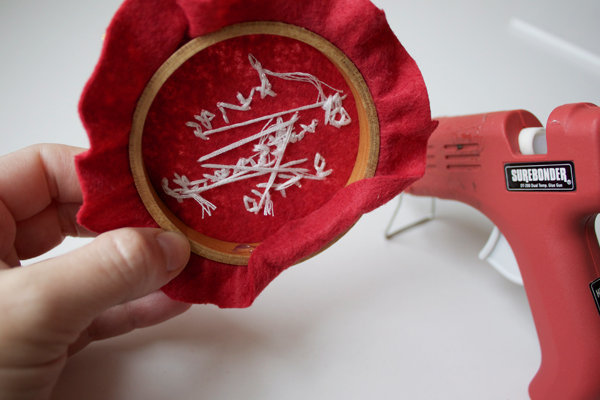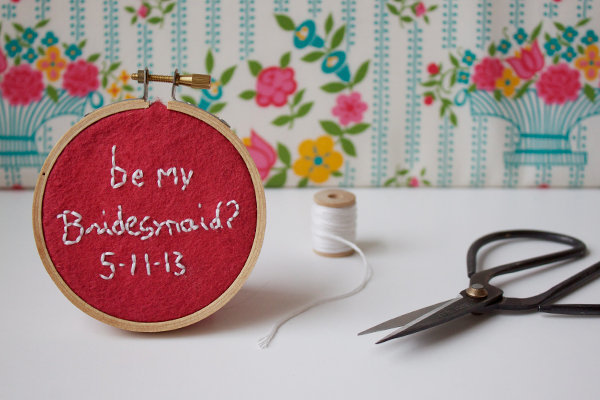 Step Five
Package up the completed project in a box with a simple "will you..." tag attached to the front.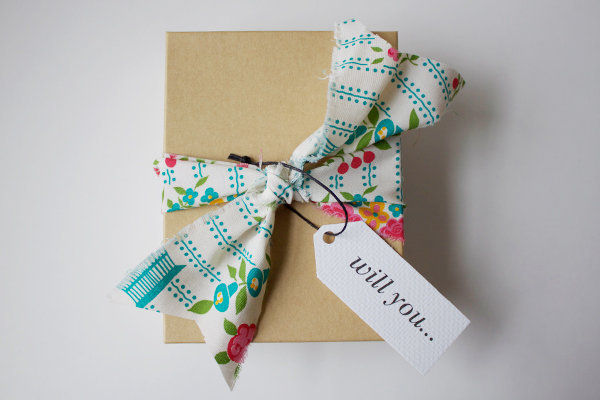 Not only will your friends appreciate your thoughtfulness, they'll treasure the special handmade memento.