Photos By: Jordan Ferney
Bunting is a cheap and easy way to add color to your soiree! Materials Needed: Tissue Paper, Scissors, glue stick, and string.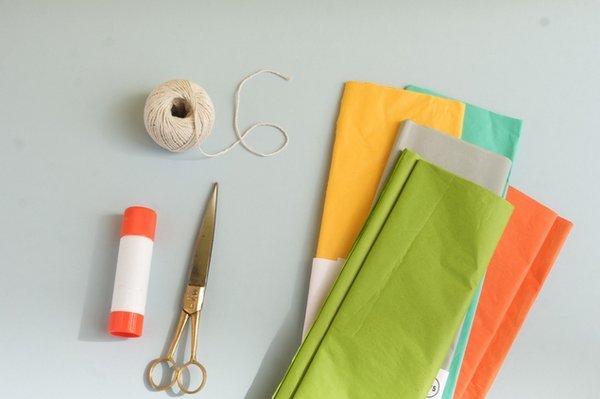 First, decide how large you want each flag and then cut out several sheets at once.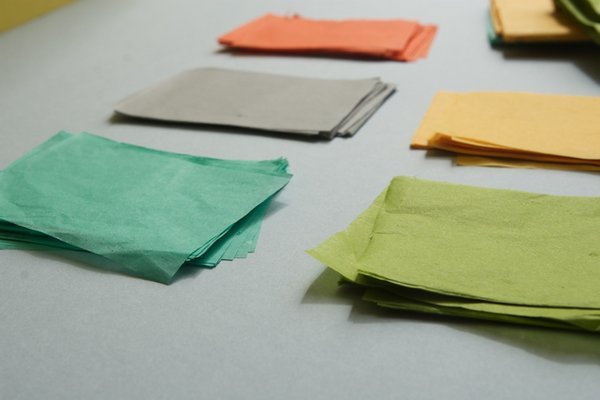 You'll want to cut out pieces that are double the desired flag size so that they can be folded over.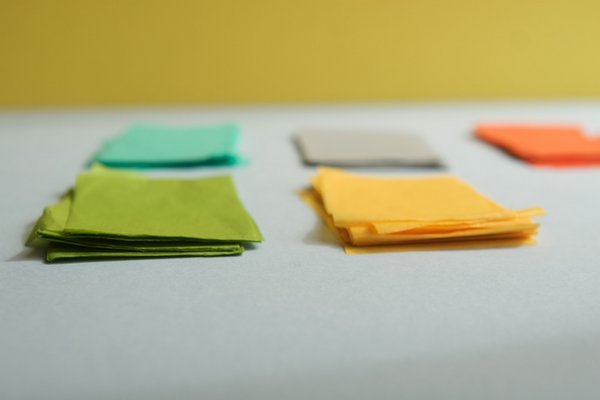 Once you've finished cutting you're ready to glue. With a fresh glue stick quickly swipe half the flag area. Lay string down halfway through and fold the tissue over the string.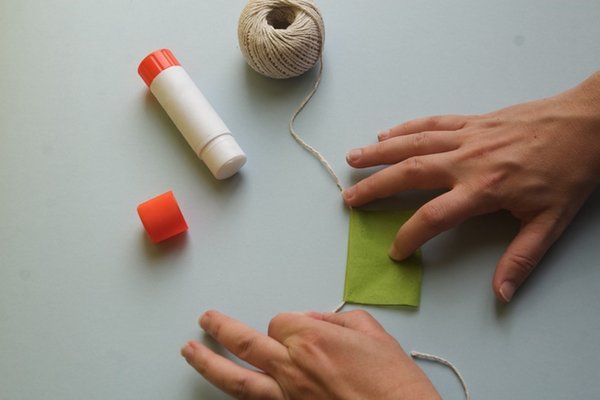 Be sure to apply glue to the middle area of the flag so that it adheres to the string. Repeat until you have enough for your event.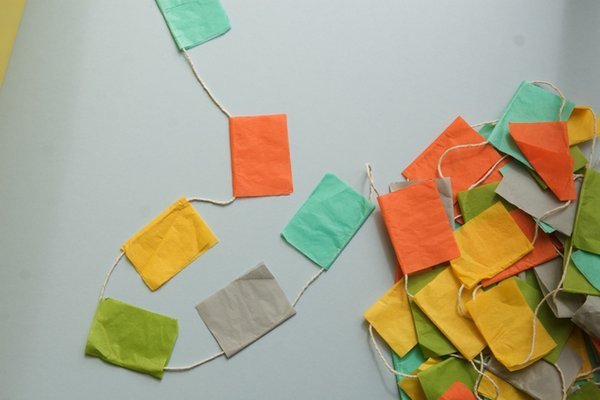 It can take a while to produce a lot, so best to settle down in front of a movie while you work!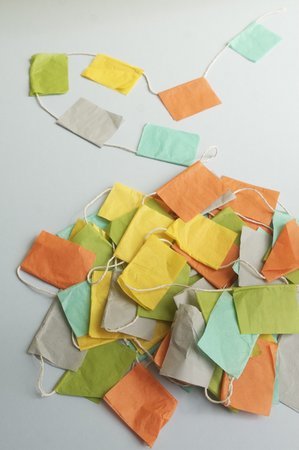 To safely store your flags, wrap them around an empty cardboard gift wrap roll or paper towel roll so they don't wrinkle.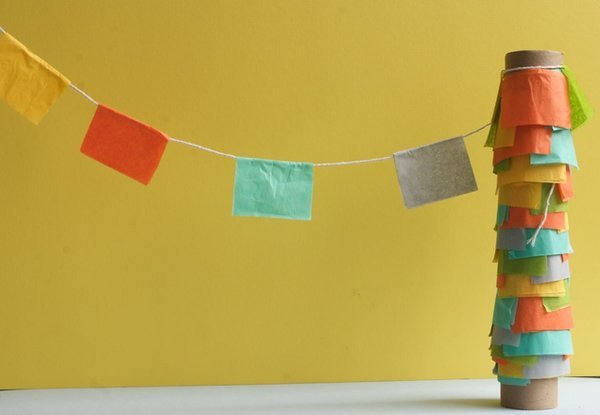 You are ready for the party!