Project by Janie Medley
Photos by Tori Watson of Marvelous Things Photography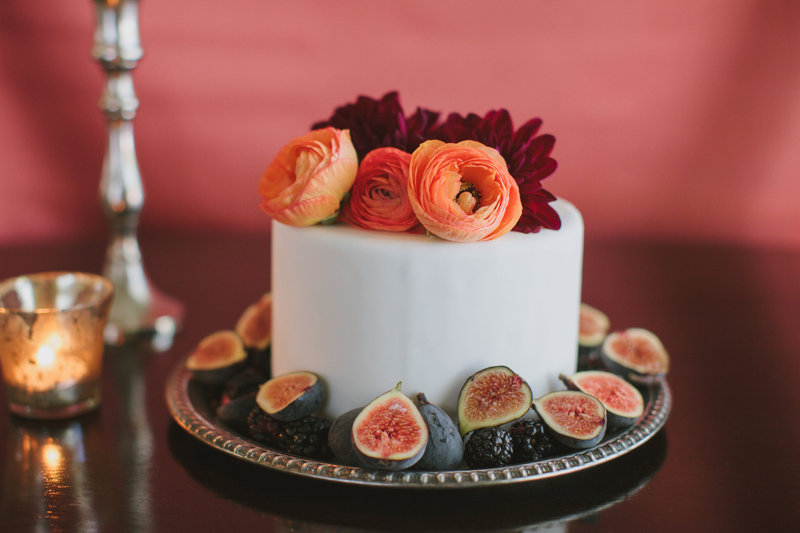 Whether you're planning a sky-high tiered cake or something small, simple and sweet, decorating your own wedding cake can be simple and fun. Start with a blank canvas and pretty it up with flowers and fruit following the guidelines below!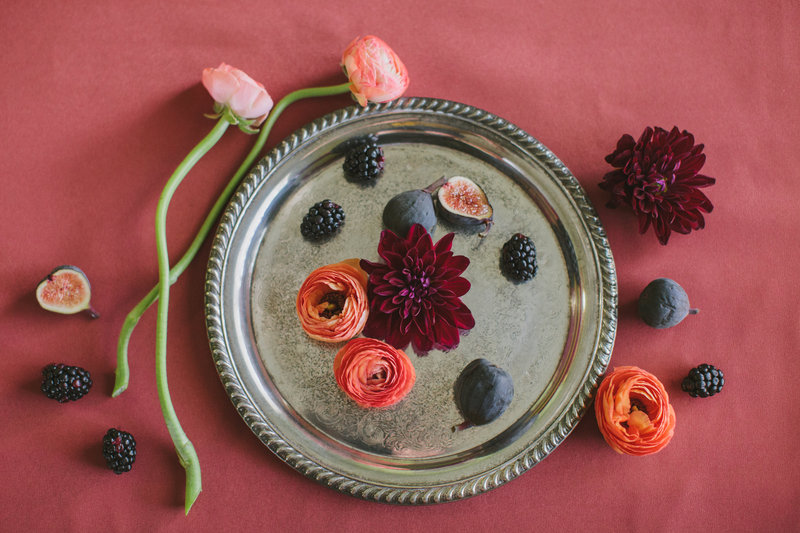 What You'll Need: 
Ranunculus – 3 stems
Dahlias – 3 stems
Figs
Blackberries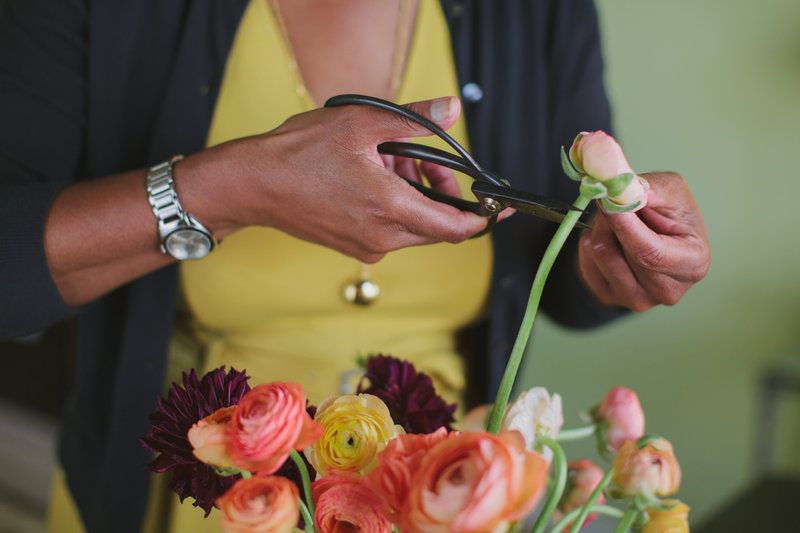 Step One: Cut the flowers heads off the stems of the ranunculus and dahlias.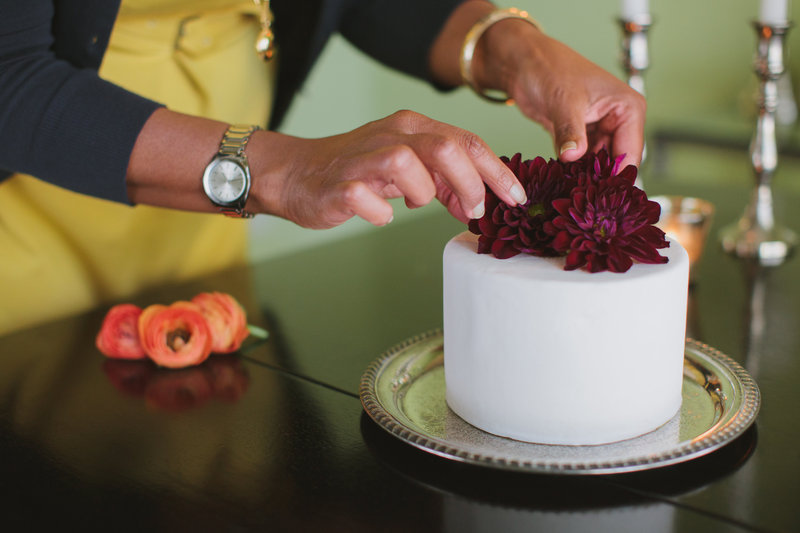 Step Two: With the cake placed on the cake stand or cake plate of your choice, start by placing the dahlia heads on top of the cake (centered).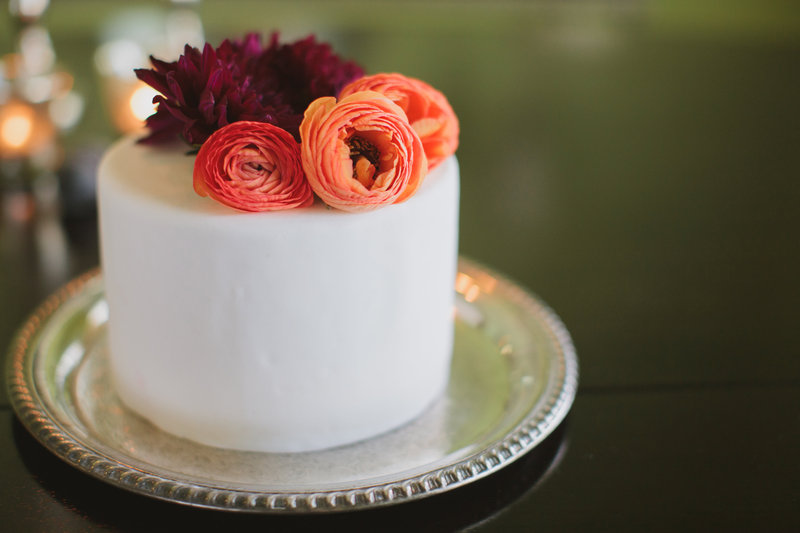 Step Three: After the dahlias are in place, next place the ranunculus heads. The cake top is complete!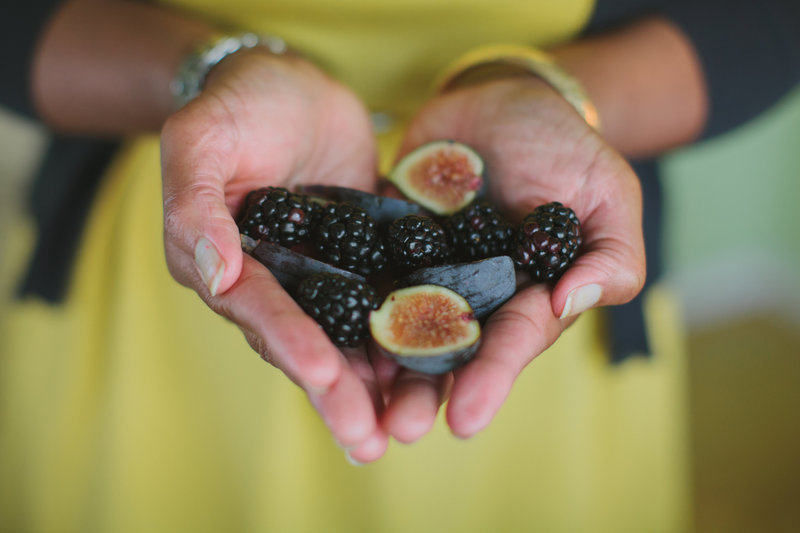 Step Four: Now it's time to complete the look with the figs and black berries.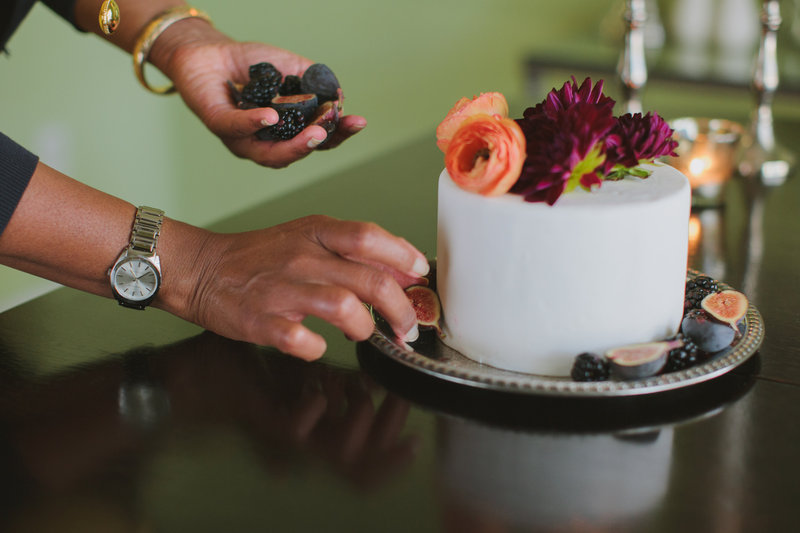 Decorate around the bottom of the cake with the black berries and the figs, cut a few of the figs in half to show their unique beauty and texture.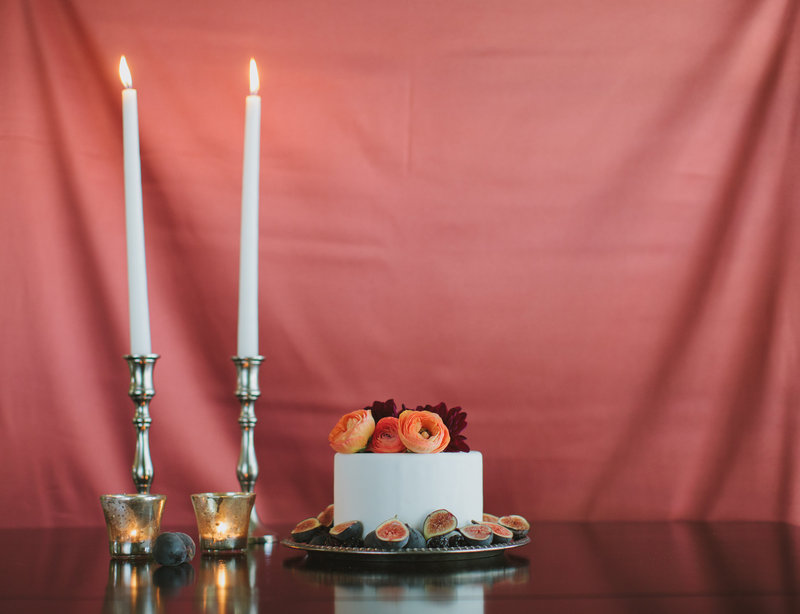 Such an easy and inexpensive way to decorate your wedding cake for your big day or for any celebration!  Have fun!