Project & Story By: Chelsea Fuss 
Photos By: Lisa Warninger 
Canelé cakes originated in France, where they were popular starting in the 19th century. Today you can find them at most bakeries. The little cakes are about three inches tall with a caramelized crust, and a custard in the center. You can make your own or order them in bulk from a bakery. We've created a cute, modern packaging for a wedding favor.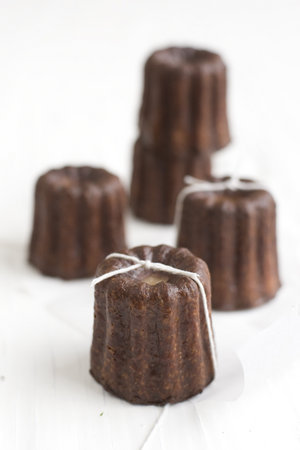 Materials:
Canelé cakes 
bright tissue paper
string 
pinking shears
white pen
white round sticker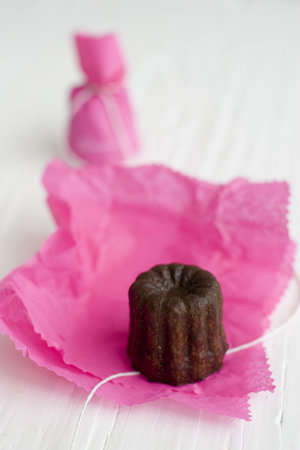 Step One:
Cut a 6" by 6" square of the tissue with pinking sheers (use two pieces per cake)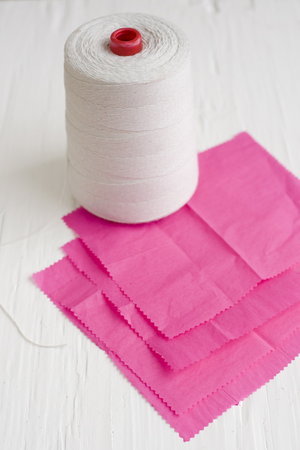 Step Two:
Write the name of the guest about 2 inches from the bottom of the paper. Once it's wrapped up it will look like the photo below.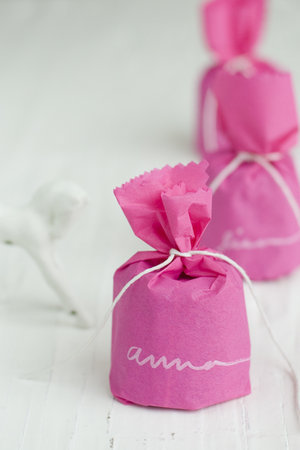 Step Three:
Roll the cake in the tissue and fold over the end of the paper onto the bottom of the cake.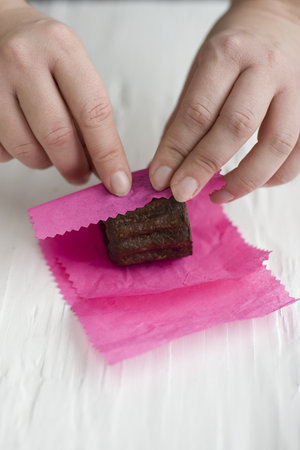 Step Four:
Secure with a sticker.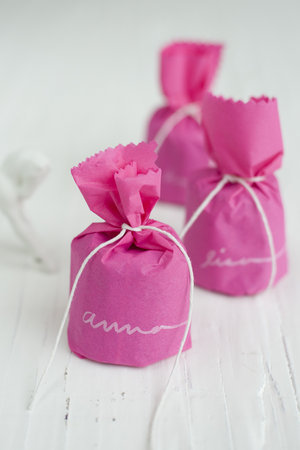 Step Five:
Twist the top tissue and secure with string. Trim if necessary.